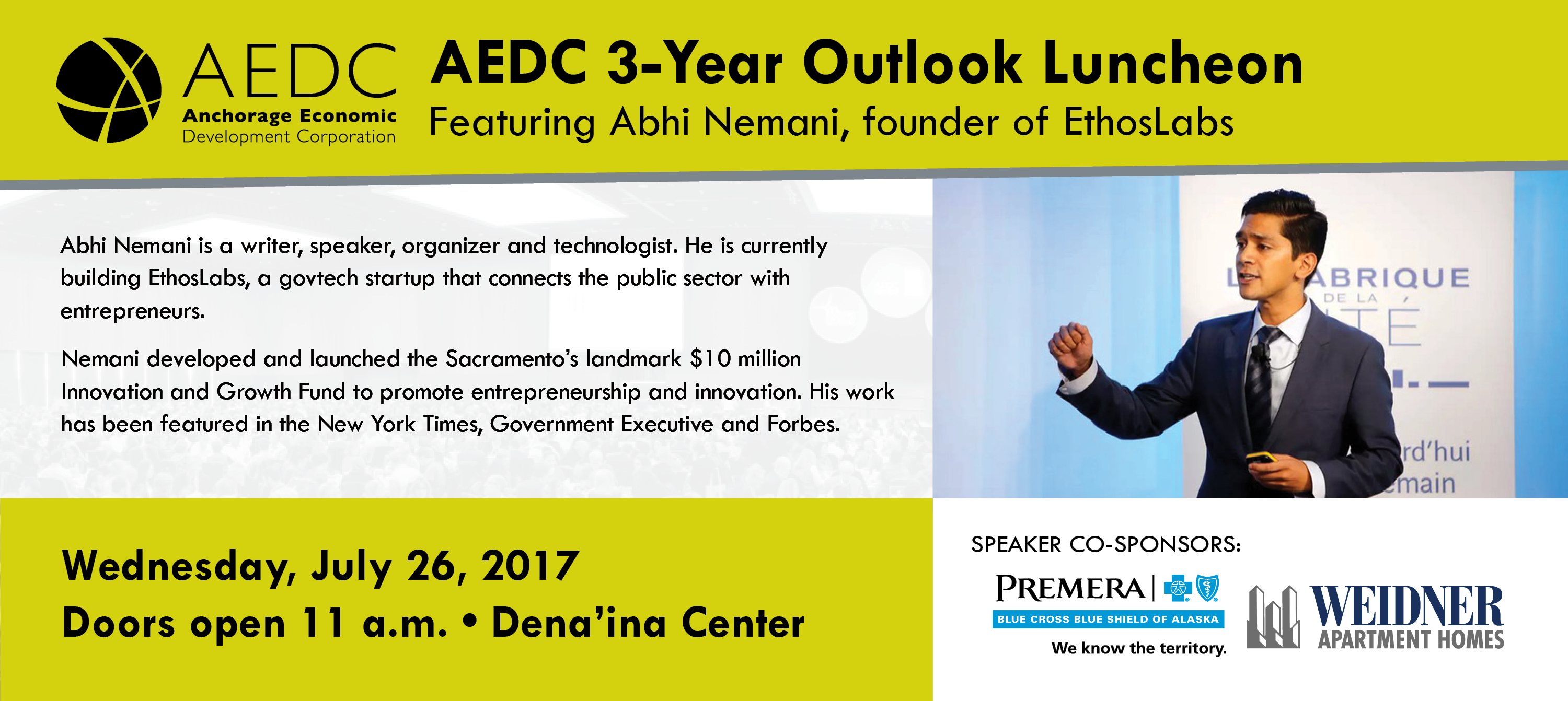 Keynote Speaker Co-Sponsors:
Special thanks to Alaska Stillpoint Lodge and Hotel Captain Cook for Keynote Speaker accommodations.
Ground transportation courtesy BAC Transportation.
Abhi Nemani is a writer, speaker, organizer and technologist. He is currently building EthosLabs, a govtech startup that connects the public sector with entrepreneurs.
As Sacramento's interim Chief Innovation Officer, Nemani developed and launched the city's landmark $10 million Innovation and Growth Fund to promote entrepreneurship and innovation. While he was the first Chief Data Officer for the City of Los Angeles, he developed a nationally recognized analytics partnership with local universities. Between 2010 and 2014 Abhi helped build, launch and run Code for America, an organization working to advance the priorities of creating healthy, prosperous and safe communities.
Nemani's work has been featured in the New York Times, Government Executive and Forbes. He has been featured as a speaker at SxSW, World Bank and various universities and conferences around the world.
So save the date for July 26!
Sponsor the 3-Year Outlook Luncheon
Fundamentally a business development professional, Abhi presents creative and innovative ways to navigate change and thrive in Alaska's current economic climate that is anything but business as usual – crucial information for all luncheon attendees.
Support innovative speakers like Abhi and be recognized by over 1,500 of the top business leaders in Alaska by sponsoring this event. We have opportunities starting at $1,000. Only AEDC Investors can sponsor our events.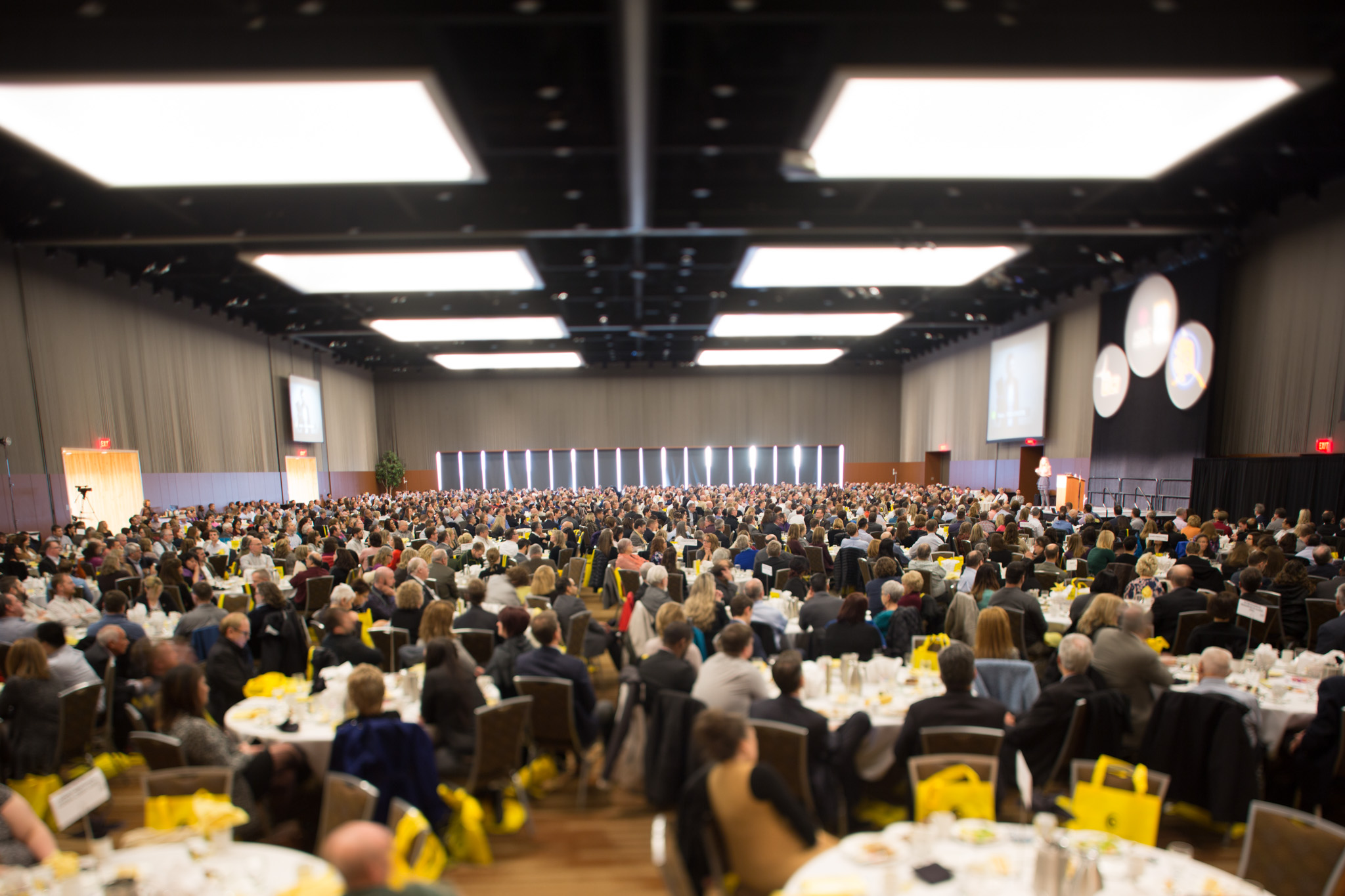 Thank you to our 2017 3-Year Outlook Luncheon Sponsors!
Alyeska Resort
Enterprise Engineering, Inc.
Northern Compass Group
The Alaska Club
The Studio at The Alaska Club
DOWL
Alaska Executive Search
Superman Moving & Storage, LLC
Special Thanks to The Chariot Group, Planar, Visix, Mediasite, Creative Lighting & Sound, Dena'ina Civic & Convention Center, Art Services North, The American Red Cross of Alaska, Girl Scouts of Alaska, and McDowell Group.