2016 AEDC 3-Year Outlook Luncheon
Keynote Speaker: Jeffrey Hayzlett
July 27, 2016

Entrepreneurship Exhibit Hall Sponsor
**The keynote address by Jeffrey Hayzlett contains explicit language. Viewer discretion is advised.**
2016 3-Year Outlook Luncheon Presentation Video – Full Program:
2016 3-Year Outlook Luncheon Presentation Video – Keynote Speaker Jeffrey Hayzlett:
Ticket Sponsor: Anchorage Downtown Partnership, Ltd.
Contributing Sponsors: Alaska USA Federal Credit Union, BAC Transportation, BDO USA LLP, CH2M, CRW Engineering, LLC, Denali Federal Credit Union, DOWL, FedEx Express, Hotel Captain Cook, Pacific Northwest Council of Carpenters, Providence Health & Services Alaska, Stantec, The Superior Group, TOTE Maritime
Media Sponsors: Alaska Dispatch News, Alaska Integrated Media, Alaska Public Media, Alpha Media Alaska, iHeartMedia, Ohana Media Group, QIP, Inc./Alaska Inc. Magazine
Supporting Sponsors: Alyeska Resort, Alaska & Washington Native Directory, Alaska Executive Search, Holland America Group, NewCity Entertainment Group LLC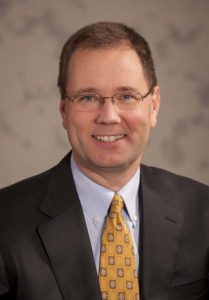 2017 AEDC Economic Forecast Luncheon Speaker Announced!
AEDC is pleased to announce the speaker for our next Economic Forecast Luncheon – Brad Tilden.
Keynote Speaker, Jeffrey Hayzlett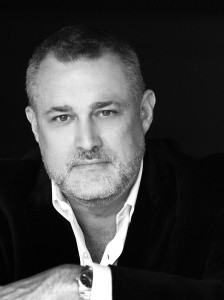 Jeffrey Hayzlett is a primetime television host of C-Suite with Jeffrey Hayzlett and Executive Perspectives on C-Suite TV, and business radio host of All Business with Jeffrey Hayzlett on CBS on-demand radio network Play.It. He is a global business celebrity, speaker, best-selling author, and Chairman of C-Suite Network, home of the world's most powerful network of C-Suite leaders. Hayzlett is a well-traveled public speaker, the author of two bestselling business books, The Mirror Test and Running the Gauntlet. His third book, Think Big, Act Bigger, released in September 2015. Hayzlett is one of the most compelling figures in business today.
Jeffrey is a leading business expert, cited in Forbes, SUCCESS, Mashable, Marketing Week and Chief Executive, among many others. He shares his executive insight and commentary on television networks like Bloomberg, MSNBC, Fox Business, and C-Suite TV. Hayzlett is a former Bloomberg contributing editor and primetime host, and has appeared as a guest celebrity judge on NBC's Celebrity Apprentice with Donald Trump for three seasons. He is a turnaround architect of the highest order, a maverick marketer and C-Suite executive who delivers scalable campaigns, embraces traditional modes of customer engagement, and possesses a remarkable cachet of mentorship, corporate governance and brand building.
Click here for more information on Think Big, Act Bigger and Jeffrey Hayzlett.
AEDC 3-Year Outlook Luncheon
When: Wednesday, July 27, 2016 from 11:00 a.m. – 1:30 p.m.
Where: Dena'ina Center, 600 W. 7th Ave., Anchorage
Event Timeline
10:30 a.m. Entrepreneur Exhibit Hall: Beat the lines and join AEDC in the Dena'ina Lobby to learn more about the Entrepreneurial community in Anchorage and current new projects! Enjoy networking with business leaders,view the I Love Anchorage Exhibit and snap some selfie in the Stantec photo booth!
11:00 a.m. Doors open for the Luncheon
11:30 a.m. – 1:30 p.m. 3-Year Outlook Luncheon
Luncheon Parking Information
It's highly recommended that attendees park in the downtown parking garages to avoid parking meter time limits.
EasyPark event parking in the 6th & H and 7th & G garages begins at 10 a.m. Attendees can pay $3 as they enter the parking garage to help expedite those leaving the garage at the end of the event.
Parking will also be available in the JCPenney parking garage at 6th & E at a rate of $1 per hour with the first hour free.

Enjoy tasty treats, free samples, startup exhibits and excellent networking while you beat the rush for one of the biggest business events of the year!
We have lots of exciting activities at the Entrepreneurship Hall, which will run from 10:30-11:30 a.m. in the Dena'ina Lobby, immediately before the luncheon.
Enter to Win:
Giveaways: