2017 Economic Forecast Luncheon
Keynote Reception Sponsor
Business Confidence Index Report Sponsor
Supporting Sponsors: Alyeska Resort, Anchorage Downtown Parternship, Chugach Electric, Chevron, Petroleum Club of Alaska, Pango Technology, Inc., The Alaska Club & The Studio
Keynote Speaker, Brad Tilden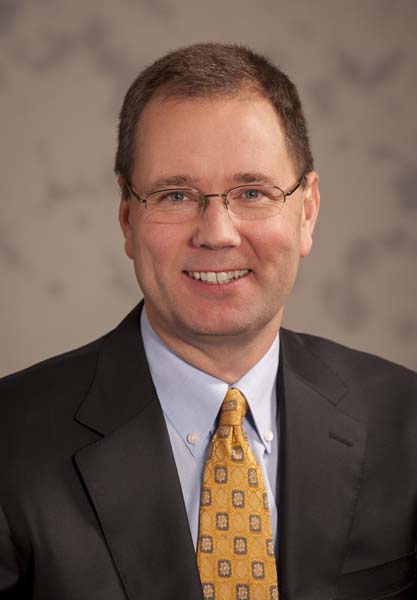 Brad Tilden serves as the chairman and chief executive officer of Alaska Air Group, which oversees its two subsidiaries, Alaska Airlines and Horizon Air, and recently acquired Virgin America. Alaska flies 286 aircraft to 118 destinations throughout the United States, Canada, Mexico and Costa Rica and has 18,800 employees. Alaska has grown significantly over the years to become the fifth largest airline in the U.S. and a Fortune 500 company.
Under the leadership of Tilden and his team, Air Group's focus is making Alaska and Horizon the easiest airlines to fly, offering low fares, and steadily growing the combined airlines' route network.  Alaska earned recognition for ranking highest in customer satisfaction among traditional carriers in the J.D. Power North American Airline Satisfaction Study for nine consecutive years. The airline also ranked No. 1 in on-time performance for six consecutive years by FlightStats.com, and has received other honors for philanthropy, community service and environmental stewardship, including being named the most fuel-efficient U.S. carrier for domestic operations for five consecutive years, by the International Council on Clean Transportation. In addition to these achievements, Alaska Air Group consistently ranks among the nation's most profitable airlines.
Tilden is a 25-year veteran of Alaska Air Group.   He previously served as executive vice president of finance and planning, chief financial officer, and corporate controller.  Before joining Alaska, he spent eight years with the accounting firm Price Waterhouse.  He earned a bachelor's degree in business administration from Pacific Lutheran University and an executive master's degree in business administration from the University of Washington.
Tilden was ranked #22 among the Top 50 Corporate Leaders in America by Fortune magazine in 2015.  He has also been recognized by the Puget Sound Business Journal as Executive of the Year, and by the Boy Scouts of America as a Distinguished Eagle Scout.
Tilden chairs the board of the Washington Roundtable, and he serves on the boards of the Boy Scouts of America, Nordstrom and Pacific Lutheran University.
A Seattle native, Tilden grew up a few miles from Seattle-Tacoma International Airport, where he developed an early love of aviation. He often rode his bike to the airport to watch Alaska jets take off and land.  In addition to spending time with his family, he enjoys cycling and flying his Cessna 182.
Guest Speaker, Jim Johnsen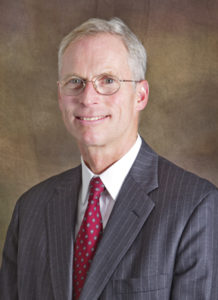 Dr. Jim Johnsen was appointed to serve as the 14th president of the University of Alaska on July 28, 2015. His most recent experience includes service as an executive with Alaska Communications and previously with Doyon, Limited. President Johnsen also served the University of Alaska between 1996-2008, in several executive roles including vice president of administration and chief of staff.
President Johnsen is passionate about higher education and economic opportunity, having served as chair of the Alaska Commission on Postsecondary Education, vice chair of the Alaska Student Loan Corporation, vice chair of the University of Alaska Foundation, commissioner on the Western Interstate Commission on Higher Education, member of the Alaska State Committee on Research, and member of the Board of Directors of the Alaska State Chamber of Commerce.
As president, he serves as a commissioner on the Denali Commission, and is a member of the Alaska Aerospace Corporation board and the UA Foundation Board of Trustees. His education includes a B.A. in politics from the University of California, Santa Cruz, a master's in political science from the University of Chicago, and a doctorate in higher education management from the University of Pennsylvania.
AEDC Economic Forecast Luncheon
When: Wednesday, Feb. 1, 2017 from 11:00 a.m. – 1:30 p.m.
Where: Dena'ina Center, 600 W. 7th Ave., Anchorage
Event Timeline

10:30 a.m. Exhibit Hall: Join AEDC in the Dena'ina Lobby to view the I Love Anchorage Exhibit and learn more about the Live. Work. Play. initaitive!
11:00 a.m. Doors open for the Luncheon
11:30 a.m. – 1:30 p.m. Economic Forecast Luncheon
Event sponsorships are available!
To learn about the opportunities still available for the 2017 Economic Forecast Luncheon, contact Bill Popp at (907) 258-3700 or bpopp@aedcweb.com!