2020 Economic Forecast Luncheon
Wednesday, January 29, 2020
The Economic Forecast Luncheon will be taking place on January 29, 2020 at the Dena'ina Center in Anchorage, Alaska from 10:30 a.m. to 1:00 p.m.

10:30AM EXHIBITION HALL OPENS

11:30AM PROGRAM BEGINS

1:00PM CLOSE

The 2020 luncheon will feature keynote speaker David S. Wilkins from Hilcorp.  In addition, AEDC President & CEO Bill Popp will be presenting the 1-Year Economic Forecast for Anchorage and sharing the results of the Anchorage Business Confidence Index Survey. The Live.Work.Play. Exhibit Hall will be hosting non-profit organizations from around the city.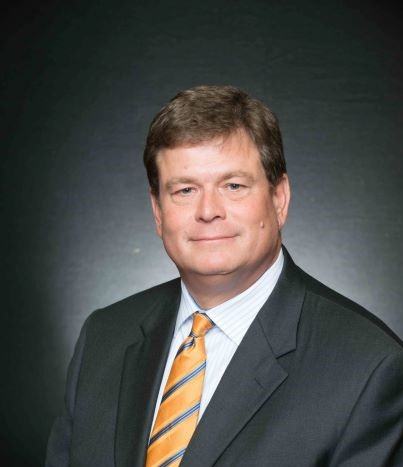 ---
David S. Wilkins is the Senior Vice President of Hilcorp Alaska with over 30 years of industry experience.  Mr. Wilkins joined Hilcorp's team in 2005.  Previously, Dave was employed by Marathon Oil Company for 17 years in numerous engineering, operations and management positions, both domestic (Texas, Oklahoma, and Wyoming) and international (Russia).  He will bring his decades of experience to a discussion on "Turning Obstacles into Opportunities for Alaska and Beyond."
---
Luncheon Sponsorship

Sponsorship opportunities begin at $1,000 and include tickets to the luncheon, your company on luncheon signage and banners, recognition in the luncheon program and company name on AEDC luncheon website and e-news. In addition to eyes on your brand, your company benefits from earned media spillover and pre-event internal marketing efforts. Advertising value of the Forecast Luncheon reaches over $29,000. Your sponsorship of this important event not only helps make AEDC's luncheons possible, it meaningfully assists our efforts to grow and diversify the Anchorage economy.
For additional information on sponsorship opportunities please contact Development Director Tara Nokelby at tnokelby@aedcweb.com.
Thank you to our current sponsors. 
Supporting Sponsors
The Alaska Club
Alyeska Resort & Hotel
DOWL
MTA
Tex R Us
TrailerCraft
Quintillion
Thank you to our Centerpiece Contributors!
Alaska Escape Room,  Anchorage Opera, Bear Tooth, Center Bowl, Costco, Glacier Brewhouse, Hearth, Kincaid Grill, Kindred Spirits, Lucky Wishbone, Marriott Hotel, Mooses Tooth, Rustic Goat, Suite 100, Sullivan's Steakhouse, The Anchorage Hotel, The Anchorage Museum, The Bridge, The Lakefront Restaurants, and West Berlin Restaurant.