2021 3-Year Outlook Luncheon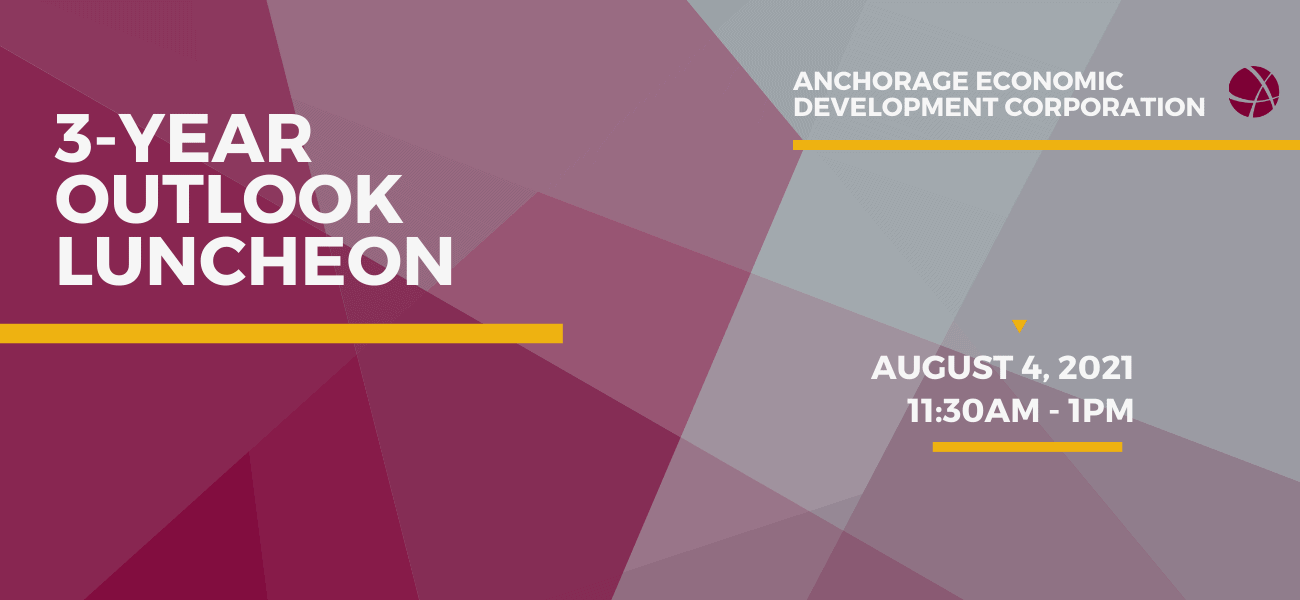 Join us for the 2021 3-Year Outlook Virtual Luncheon on August 4, 2021,  11:30am – 1:00pm.
The 3-Year Outlook Luncheon will cover the projected trajectory of the local economy based on a review of historical and current data, interviews with representatives of businesses and organizations and analysis of current events. The outlook considers trends in eight key indicators including population, employment, personal income, air passenger and freight volumes, building permits, Port of Alaska tonnage, visitor industry activity and oil prices.
Meet Mark C. Perna, the 2021 3-Year Outlook keynote speaker >
Tickets on sale:
Investors – June
General public – July
Thank you to our sponsors
Technology Sponsor                           Dessert Sponsor
Real-Time Jobs Intelligence Report Sponsor


Contributing Sponsors
Alaska Regional Hospital
BDO
Chugach Electric Association
ConocoPhillips
Hotel Captain Cook
Providence Health & Services Alaska
TOTE Maritime
Supporting Sponsors
DOWL
RIM Architects