Tickets for the AEDC 3-Year Outlook Luncheon are on sale to the general public starting TODAY! Get your tickets now, before they sell out!

AEDC President and CEO, Bill Popp, will present the 3-Year Economic Outlook for Anchorage and share the results of the Anchorage Consumer Optimism Index (ANCi). The luncheon is part of Alaska Startup Week.
---
Keynote Speaker: Jeffrey Hayzlett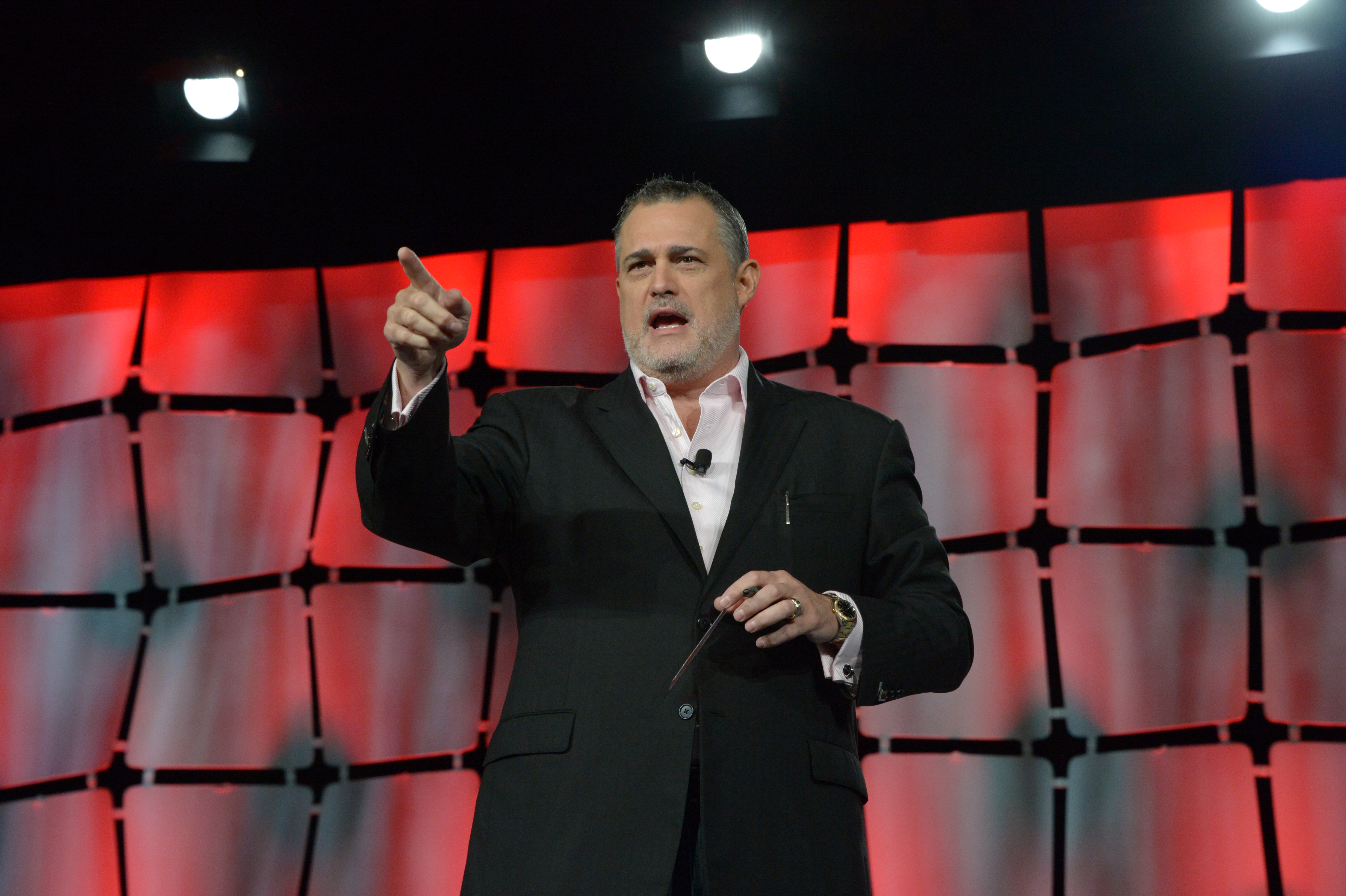 Jeffrey Hayzlett is a primetime television host of C-Suite with Jeffrey Hayzlett and Executive Perspectives on C-Suite TV, and business radio host of All Business with Jeffrey Hayzlett on CBS on-demand radio network Play.It. He is a global business celebrity, speaker, best-selling author, and Chairman of C-Suite Network, home of the world's most powerful network of C-Suite leaders. Hayzlett is a well-traveled public speaker, the author of two bestselling business books, The Mirror Test and Running the Gauntlet. His third book, Think Big, Act Bigger, released in September 2015. Hayzlett is one of the most compelling figures in business today.
To learn more about the AEDC 3-Year Outlook Speaker Jeffrey Hayzlett, click or tap here.
---
When: Wednesday, July 27, from 11:00 a.m. – 1:30 p.m.
Join AEDC in the Dena'ina Lobby at 10:30 a.m. to learn more about the entrepreneurial community in Anchorage and current new projects.
Doors open for the Luncheon at 11 a.m., program begins at 11:30 a.m.
Where: Dena'ina Center, 600 W. 7th Ave., Anchorage
Tickets: AEDC Investor Individual Seat $65 // Table of Ten $550
Non-Investor Individual Seat $75 // Table of Ten $650*
*AEDC has implemented a new ticketing system, which will add a processing fee at checkout.
---
Luncheon parking information:
It's highly recommended that attendees park in the downtown parking garages to avoid parking meter time limits.
EasyPark event parking in the 6th & H and 7th & G garages begins at 10 a.m. Attendees can pay $3 as they enter the parking garage to help expedite those leaving the garage at the end of the event.
Parking will also be available in the JCPenney parking garage at 6th & E at a rate of $1 per hour with the first hour free.
---
Special thanks to our 2016 3-Year Outlook Luncheon Speaker Co-Sponsors:


Event sponsorships are still available!
To learn about the opportunities still available for the 2016 3-Year Outlook Luncheon, contact Karli Lopez at (907) 258-3700 or klopez@aedcweb.com!