Tickets for the Annual Economic Forecast Luncheon are on sale to the general public starting TODAY!

The AEDC Economic Forecast Luncheon has sold out for the past three years in a row with more than 1,500 attendees. You do not want to miss this luncheon with guest speaker Daniel Pink. Purchase your tickets NOW before they sell out!
At the event, AEDC President and CEO, Bill Popp, will present the 1-Year Economic Forecast for Anchorage and share the results of the Anchorage Business Confidence Index. He will give an update on AEDC's Live. Work. Play. initiative and tell us how Anchorage ranks for living, working and playing when compared to the largest city in each state, plus the District of Columbia.
---
2015 Keynote Speaker: Daniel Pink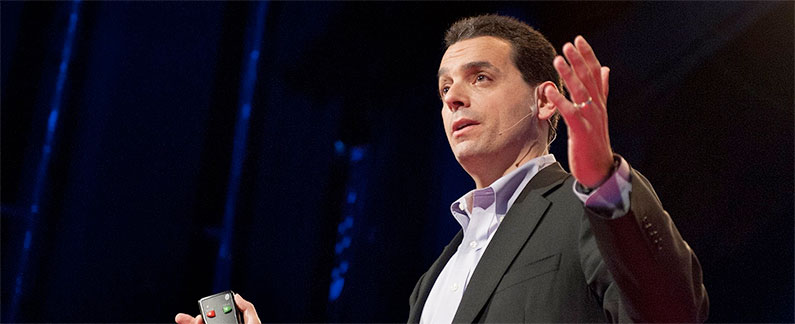 Daniel H. Pink is the author of five provocative books about the changing world of work, including the long-running NewYork Times best seller, A Whole New Mind, and the #1 New York Times best seller, Drive. His books have been translated into 33 languages. Currently, Pink hosts Crowd Control, a series on National Geographic Television that takes problems and creates solutions using unique design, technology and behavioral science principles.
For more information on Mr. Pink, click here.
---
When: *NEW DATE* Thursday, February 5, 2015 from 10:30 a.m – 1:30 p.m.
Join AEDC in the Dena'ina Lobby at 10:30 a.m. to learn about the AEDC Live. Work. Play. initiative and to view the AEDC I Love Anchorage exhibit.
Program begins at 11:30 a.m.
Where: Dena'ina Center, 600 W. 7th Ave., Anchorage
Tickets: $65 Investors Individual Ticket // No more tables are available for purchase.
$75 Non-Investor Individual Ticket // No more tables are available for purchase.

Thank you to our all of our current 2015 Economic Forecast Sponsors!
Keynote Speaker Co-Sponsors:
Keynote Reception Sponsor:

Economic Forecast Report Sponsor:

Business Confidence Index Report Sponsor:

Gift Bag Sponsor:

Primary Sponsors:
Book Sponsor: Coffman Engineers
Hotel Sponsor: The Hotel Captain Cook
E-Ticket Sponsor: Anchorage Downtown Partnership, Ltd.
Airline Sponsor: Alaska Airlines
Sponsor: First National Bank Alaska, Alaska USA Federal Credit Union, KeyBank,  Alaska Executive Search, Providence Health and Services Alaska, Shell Exploration & Production, Aleut Corporation, BDO USA LLP, Pacific Northwest Regional Council of Carpenters, The Superior Group
Media Sponsors: Alaska Dispatch News, Alaska Business Monthly, iHeartMedia, Anchorage Media Group, Alaska Integrated Media, Ohana Media Group, KTUU
Contributing Sponsors: Birch, Horton, Bittner & Cherot, Princess Cruises, Spenard Builders Supply, National Cooperative Bank
Sponsorships are still available! To learn about the opportunities still available for the 2015 Economic Forecast Luncheon, contact Karli Lopez at (907) 258-3700 or klopez@aedcweb.com!