At AEDC, we know that the foundation for a strong community is built from individuals. That's why our Workforce Development Area of Focus from our Live.Work.Play. Initiative has teamed up with local business professionals to offer Job Skills Boot Camps in four communities.
The first workshop was at the Mountain View Library, in Mountain View, where one in four residents is unemployed according to the U.S. Census Bureau.
This classifies Mountain View as an economically distressed neighborhood – one that has a poverty rate of at least 20 percent; and an unemployment rate that is at least 1.5 times the national unemployment rate according to the U.S. Government Accountability Office.
Moira Sullivan, our Live. Work. Play. Director, said these boot camps are something local employers will benefit from.
"We consistently hear from employers that they struggle to fill even entry level positions because they cannot find candidates that possess the soft skills needed for the job," Sullivan said.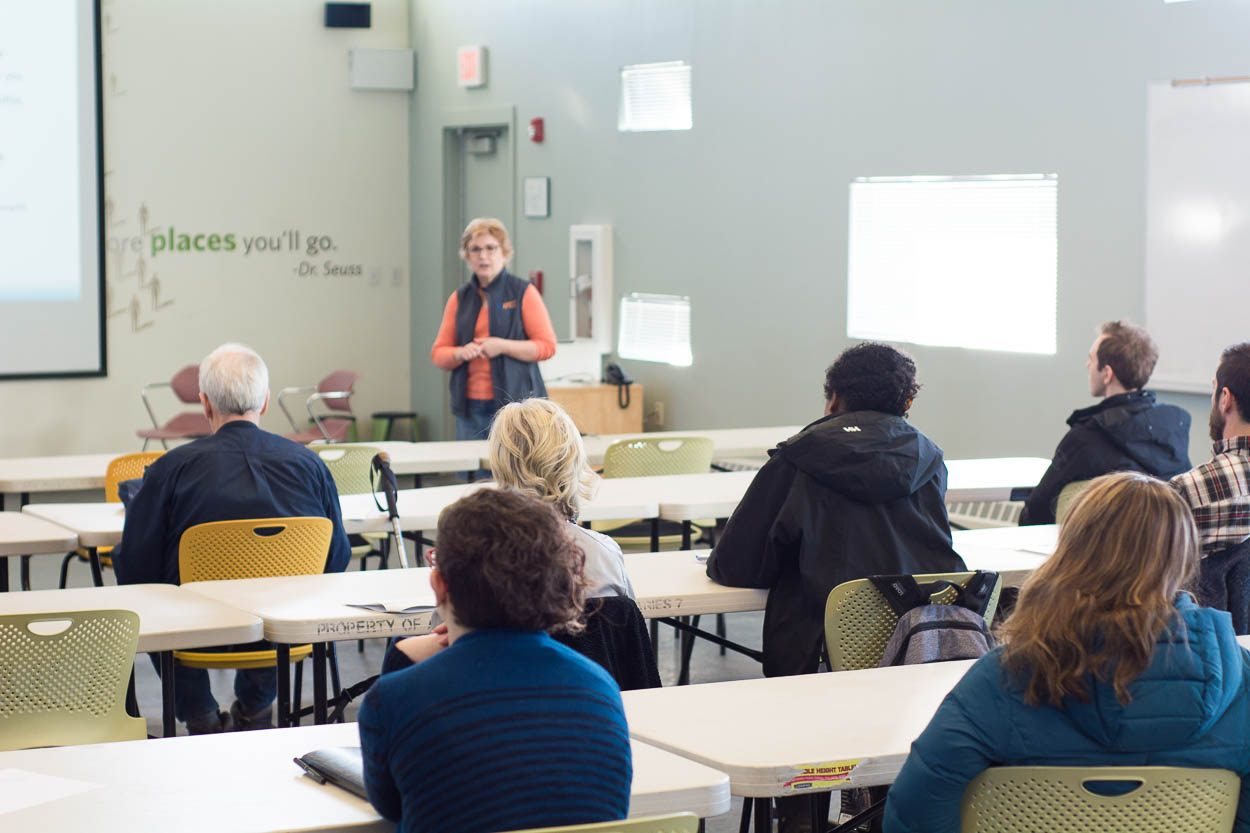 Nikki Graham, Employee Relations Manager at Cook Inlet Tribal Council echoes the sentiment about the importance of workforce development and soft skills training.
"Workforce Development is at the core of Cook Inlet Tribal Council's mission, especially during trying economic times. Investing in job development and growth not only for CITC participants, but for the entire community, is paramount for the success of Our People. AEDC's Job Skills Boot Camp will provide the soft-skills training necessary for potential job seekers to succeed in today's market," Graham stated.
AEDC investor company GCI also offered support for our Job Skills Boot Camp.
"We want our local youth to put their best step forward as they enter the work force. Hosting workshops like this allows them to hone their individual skills, confidence and capabilities and allows us to see them at their best. A confident worker is more likely to be a productive worker" said Joe Wahl, Vice President, Human Resources at GCI
Each workshop, which will be hosted in neighborhood centers around town, will cover eight topics from how to dress appropriately for an interview to customer service skills. Companies participating in the first boot camp include GCI, Providence Hospital, the Anchorage Police Department, CIRI, Anchorage Water & Wastewater Utility and Cook Inlet Tribal Council.