May 16 marked the official launch of the Anchorage Trails Wayfinding project, which seeks to improve the usability and safety of Anchorage's trails. The three-year project is a partnership between AEDC, Anchorage Park Foundation, Anchorage Parks and Recreation, and Anchorage Police Department.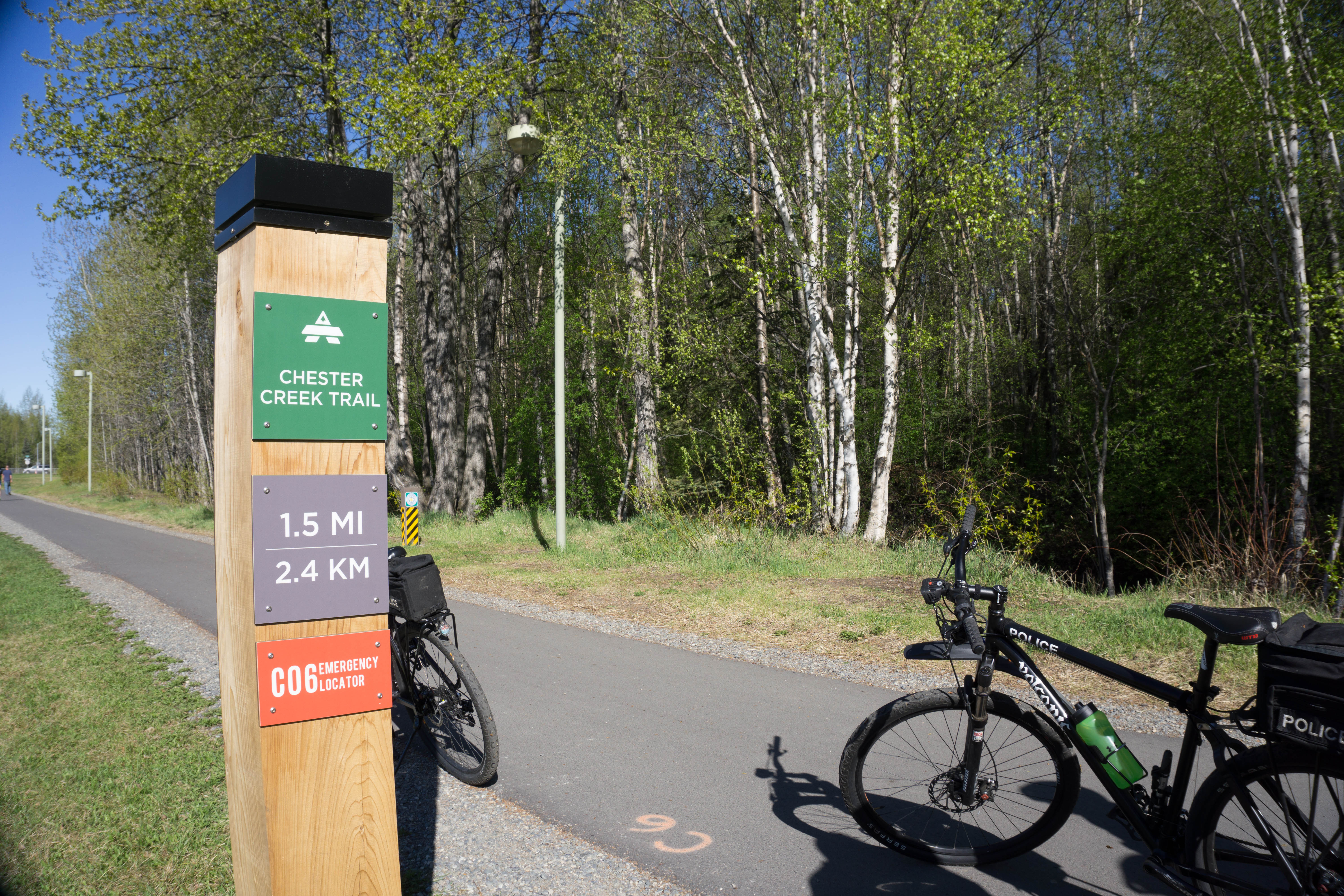 New mile markers at the mile and half-mile points have been installed all along the Chester Creek trail, and more will be installed on the Ship Creek Trail along with new maps and kiosks to help trail users navigate the system. The mile markers have emergency locators so that trail users can contact emergency services in distress situations and communicate exactly where they are.
This project couldn't have been realized without the hard work from our dedicated Live.Work.Play. volunteers. Thank you!