In 2017 Q1, ANCi dropped down from the previous quarter but was still slightly higher, at 50.6, than it had been for the first three quarters of 2016. The more stable six-month moving average of the index rose to 51.3, slightly above the crucial reading of 50 that signals a contractionary or recessionary period. Had it not been for the 3.9-point increase in personal financial confidence component of the index, the drops in local economic confidence and expectations for the future would have put the index in recessionary territory this quarter.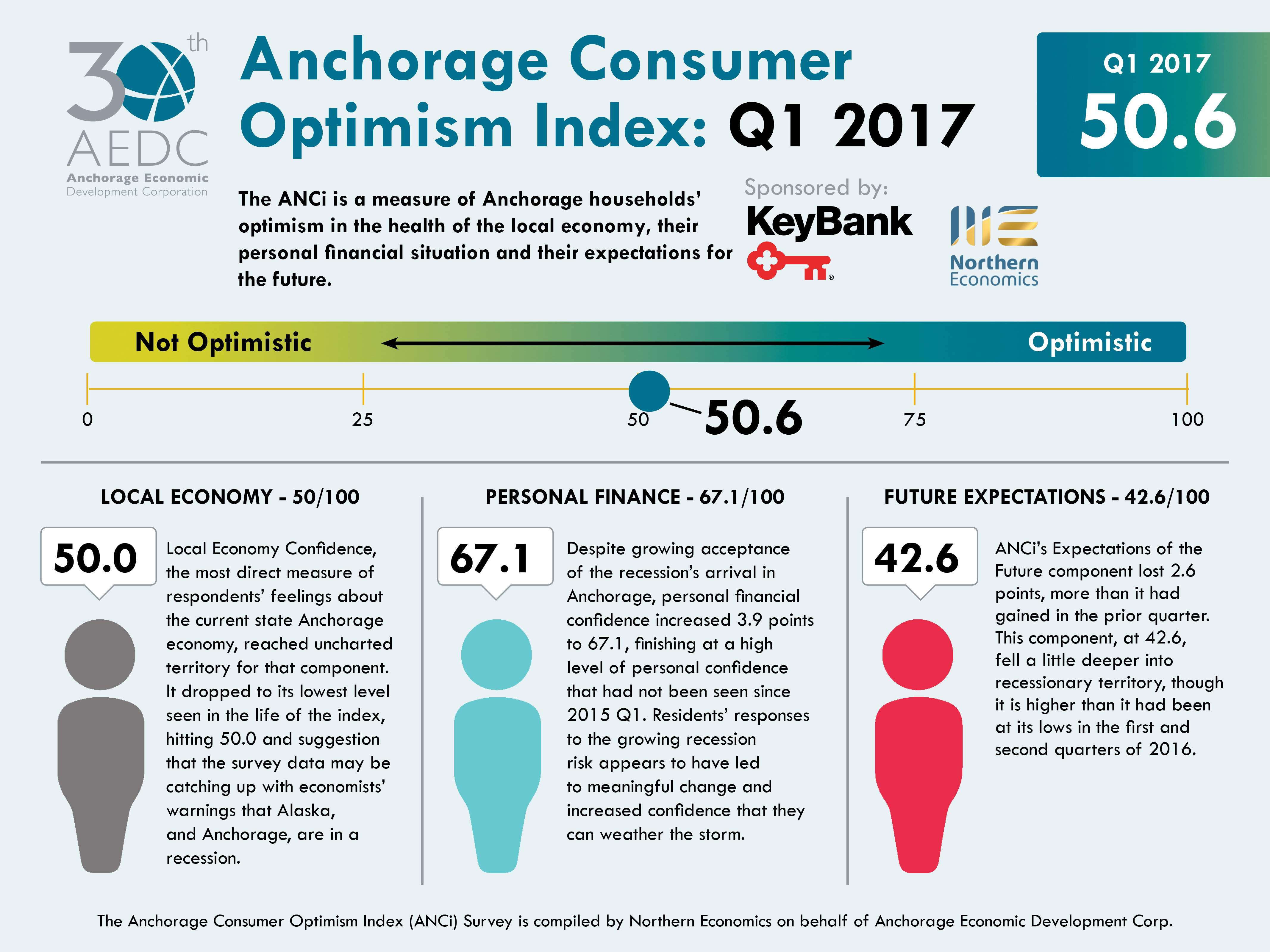 Election uncertainty has been replaced with turmoil in Washington D.C., with the headline repeal of the Affordable Care Act being dropped at the eleventh hour. In Alaska, fiscal concerns remain without concrete progress toward resolution, and the local cuts to state funding and job losses in the private sector cast a shadow over Alaska's near-term future and what the economy may look like when the storm has passed. Despite the uncertainty in Juneau, what is known is that there will be less money in residents' pockets in the future—through reduced Permanent Fund Dividends and increased taxes and fees—or lower state savings and a reduced ability to respond to the fiscal crisis in the future.
To view the full ANCi report, sponsored by KeyBank, click here.