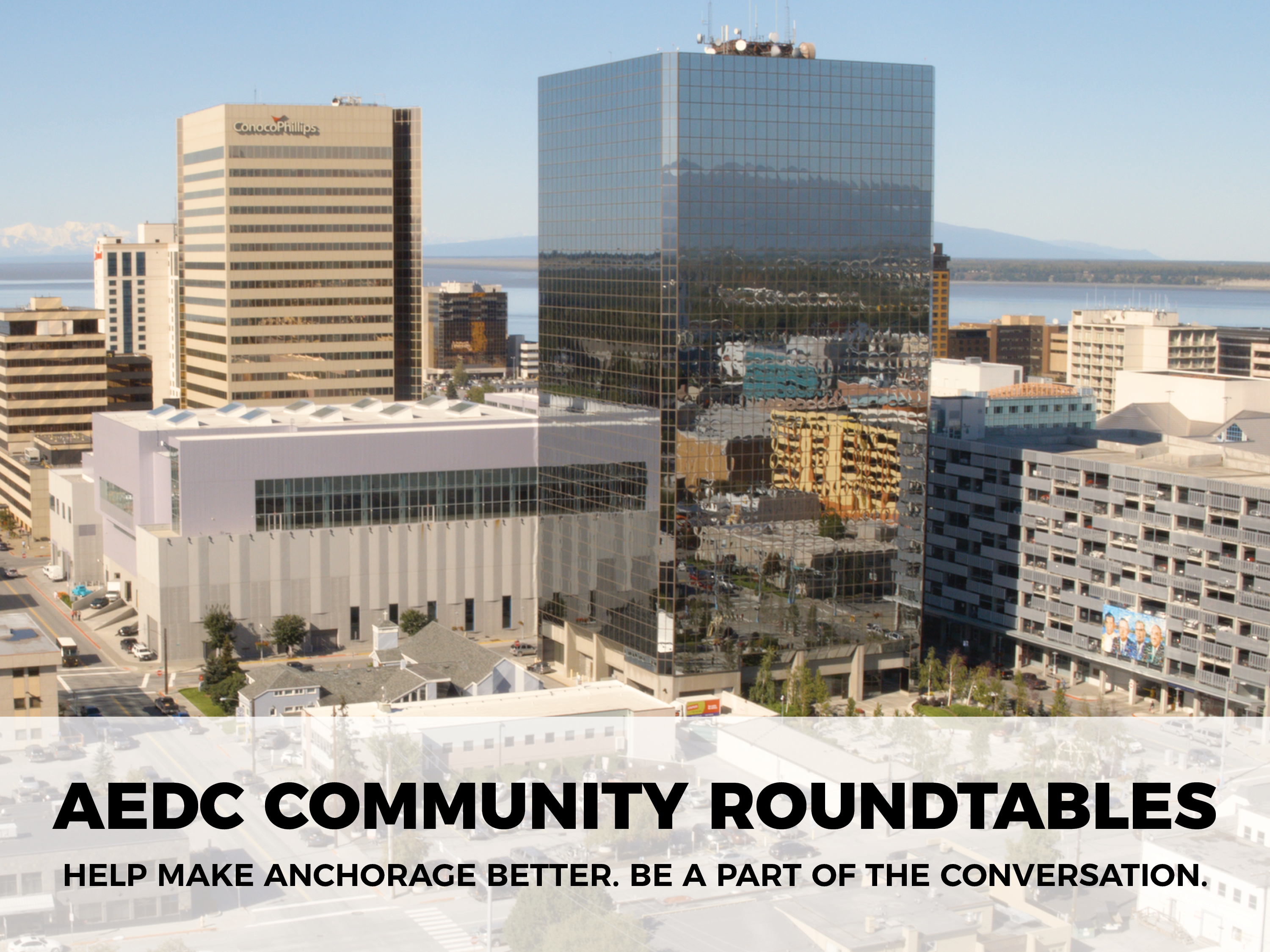 AEDC is hosting a series of community and business roundtables as part of the Anchorage Comprehensive Economic Development Strategy. These discussions are meant to align the business community's priorities with the public's priorities throughout the CEDS process. The CEDS is an economic strategy, so we want to be sure we're focusing on economic goals that benefit everyone.
Business Roundtables
The business roundtables are a venue for businesses and industries to make their priorities known.
Meeting dates and locations:
Community Roundtables
The community roundtables are open to the public. Anyone is invited to come voice their thoughts on the future of the Anchorage economy.
Meeting dates and locations: