Preventing violence can seem overwhelming, "I'm just one person, what can I can do to prevent violence?"But what if we thought of violence as a single moment in time – a red dot.
Now let's change the red dot to a green dot – someone instead making the choice to use their words or actions to try and stop that red dot.
One of the three key planks of Community Safety Area of Focus, GreenDot Anchorage seeks to make our community a place where violence is not tolerated and everyone does their part to keep each other safe! #greendotANC
Our ask is pretty simple. Do Green Dots!Talk to others, intervene if you see a high risk or potentially high risk situation, invite Green Dot Anchorage to do a presentation. Find Green Dot Anchorage on Facebook.
No one has to do everything, but everyone can do something.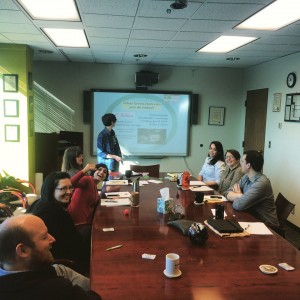 AEDC Staff recently attended the GreenDot Training and found it valuable. There will also be a brief presentation at the AEDC Board of Directors meeting on May 20.
Their next training is on Friday April 24 from 1-5 p.m. at BP Energy Center.
Like them on Facebook to get updates and find out about future training schedules.