AEDC is excited to announce that Daniel Pink will be the Keynote Speaker at our 2015 Economic Forecast Luncheon in February!
When: *NEW DATE* Thursday, February 5, 2015
11:00 a.m – 1:30 p.m.
Where: Dena'ina Center, 600 W. 7th Ave., Anchorage
Tickets: *On sale to AEDC Investors only starting December 8, 2014.*
Don't want to wait until January to get a chance at tickets? BECOME AN INVESTOR TODAY! Contact AEDC Development Director Karli Lopez at KLopez@aedcweb.com or 258-3700.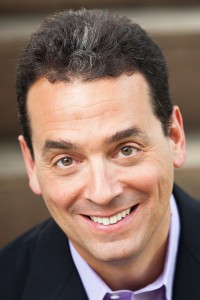 Daniel H. Pink is the author of five provocative books about the changing world of work, including the long-running NewYork Times best seller, A Whole New Mind, and the #1 New York Times best seller, Drive. His books have been translated into 33 languages. Currently, Pink hosts Crowd Control, a series on National Geographic Television that takes problems and creates solutions using unique design, technology and behavioral science principles.
Pink's articles on business and technology have appeared in many publications, including The New York Times, Harvard Business Review, The Sunday Telegraph, Fast Company and Wired. He has provided analysis of business trends on CNN, CNBC, ABC, NPR, and other networks in the U.S. and abroad. He also advises both Fortune 100 companies and startups on recruiting, innovation and work practices.
A free agent himself, he held his last real job in the White House, where he served from 1995 to 1997 as chief speechwriter for Vice President Al Gore. He also worked as an aide to U.S. Labor Secretary Robert Reich and in other positions in politics and government.
For more information on Mr. Pink, click here.
Thank you to our 2015 Economic Forecast Keynote Speaker Co-Sponsors: