Live.

Work.

Play.

 Areas of Focus
Community Wellness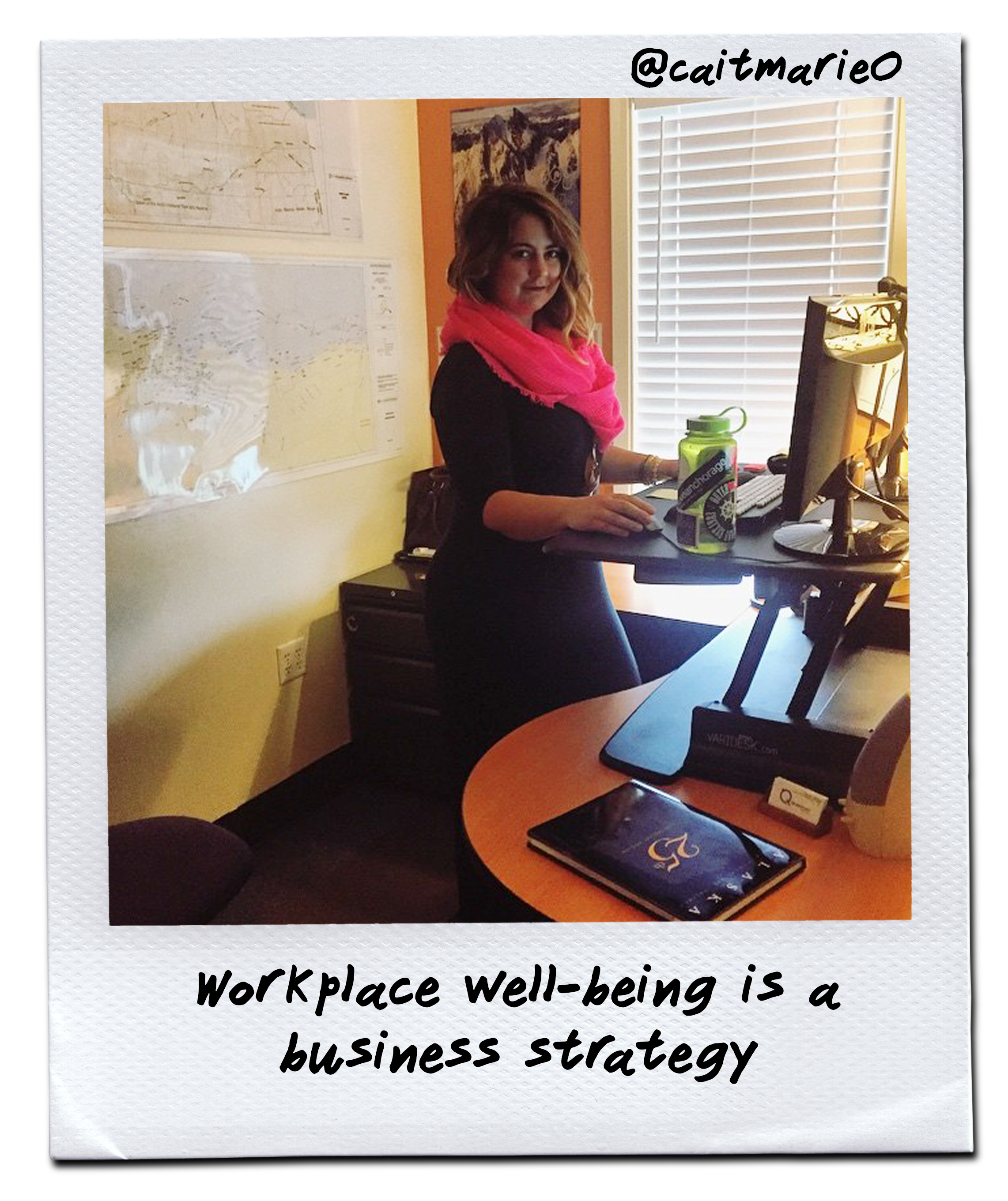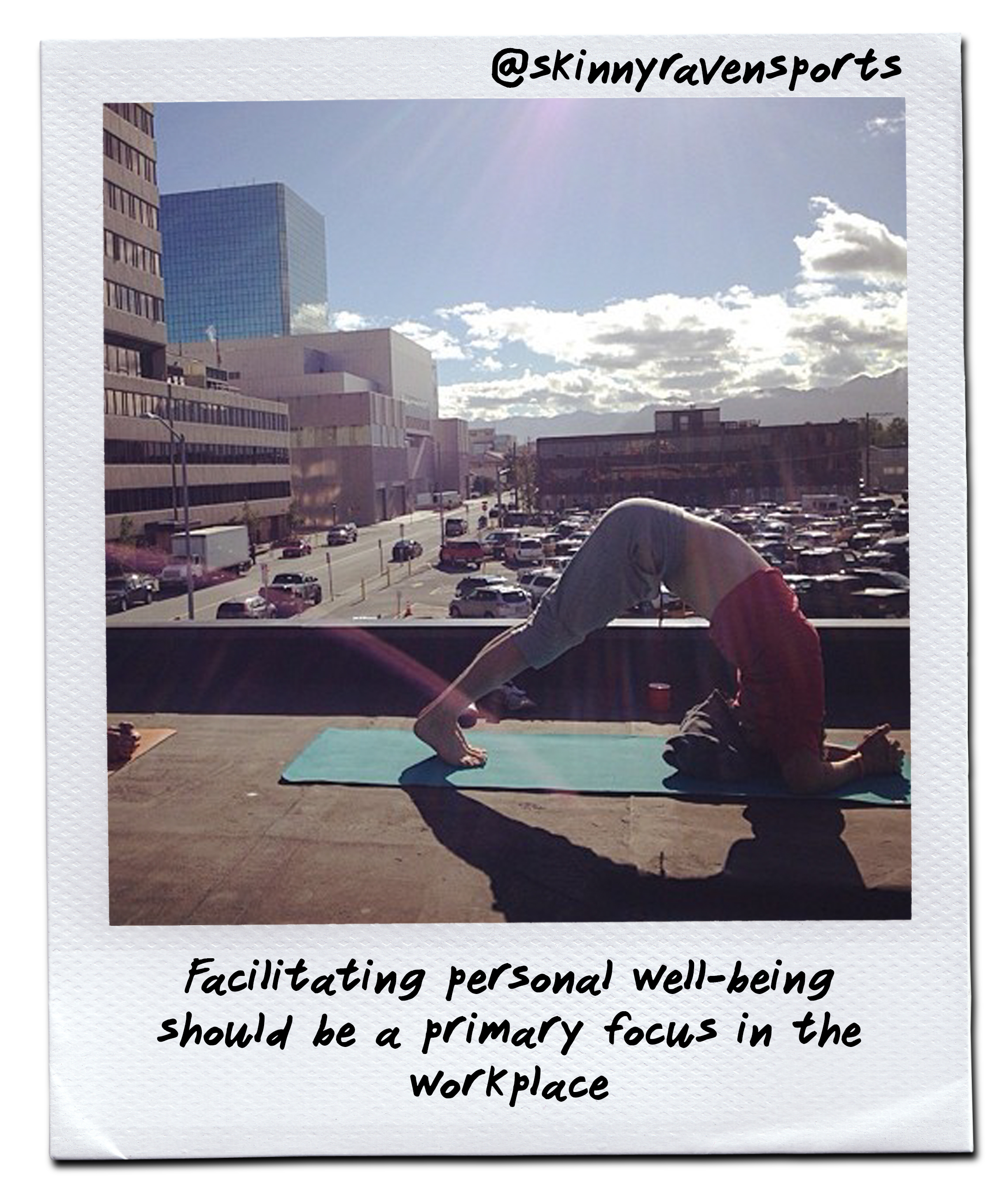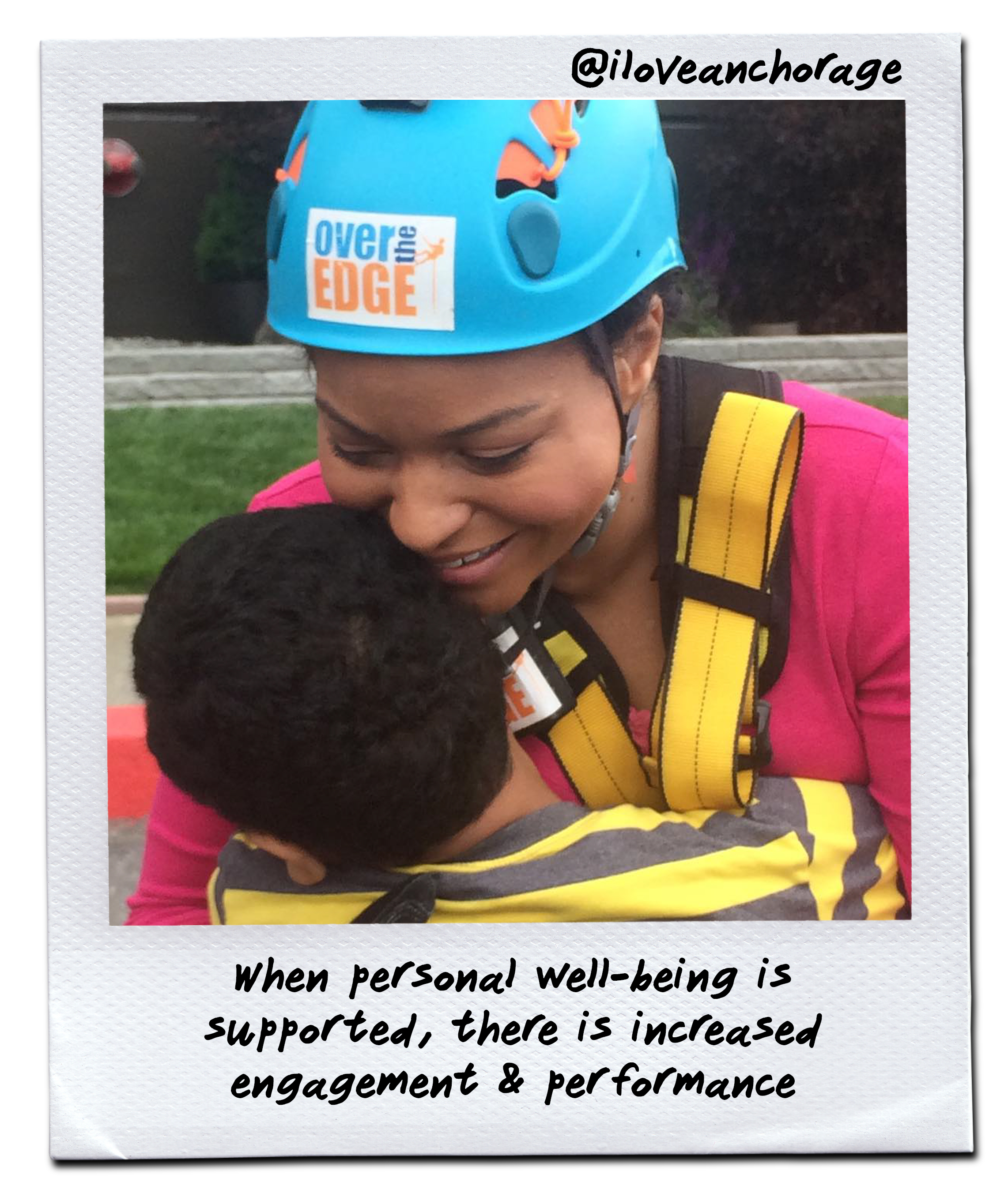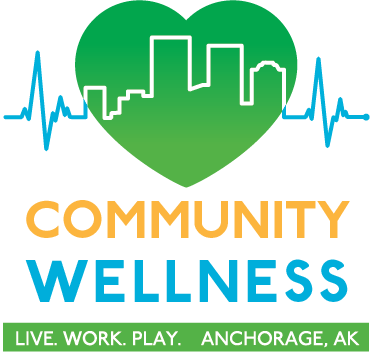 Research has shown that beyond the basic notion of personal wellness, or physical health, there is a larger picture to be considered of personal well-being. This encompasses all aspects of an individual's life; physical, as well as emotional, social, career, financial and even one's connection with their community, in order to maximize one's ability to thrive and succeed. Strengthening and facilitating personal well-being and resilience should be the primary focus of any strategy designed to cultivate a culture of workplace well-being.
Organizations are made up of individual employees, many of whom spend more than half of their waking hours contributing to their workplace. By focusing resources, services and programs on individuals and their families, there is an ability to begin to create an interdependence that will allow both the organization and the individual to thrive simultaneously.
When both employee and employer work to establish and cultivate a workplace culture in which total well-being is supported, there is increased engagement, higher performance, greater productivity, an increase in safety and a decrease in costs associated with providing benefits to employees and their families. In order to best facilitate this, it's necessary to combine the right elements of benefit design, population health resources and engagement of employees, in a way that will ultimately expand outward to positively impact the organization as a whole, as well as the external communities that we all live, work and play in.
Workplace Well-Being Employer Recognition Program
The Workplace Well-Being Area of Focus concluded its inaugural survey of businesses' employee well-being initiatives. The committee reviewed a total of 25 survey responses and is pleased to recognize eight Anchorage organizations with the "Workplace Well-Being Award." The committee also identified several employers that are truly raising standards in healthy workplace culture through exceptional programs. The WWB Area of Focus is grateful to all of the survey participants and will be releasing a report shortly summarizing the findings of the employer survey. The survey will be re-released to the full employer community in early January, 2017.
Here are some of the exceptional workplace well-being programs in Anchorage.
KPB Architects: What stands out most about KPB Architects' commitment to employee well-being is the capital investment the company made into motorized stand-up desks to encourage employees to stand up, walk around and not sit all day in front of a computer. KPB also provides multiple opportunities during the year for outside-the-office socializing to bring teammates together in social environments, and offers fully employer-paid health insurance.
ConocoPhillips: The WWB survey review committee was most impressed with the breadth and comprehensiveness of ConocoPhillips' workplace well-being programs. Though a global company, within Alaska ConocoPhillips offers site-specific wellness committees that fit into their company-wide campaigns to promote health and safety. They complete routine ergonomic assessments of work spaces, provide safety training beyond regulatory requirements and have a "Good For You!" health incentive program focused on nutrition, weight loss and exercise.
Cook Inlet Housing Authority: Want to work somewhere that is so committed to healthy workplace culture that recognition of good work from your peers can earn you a trip to Hawaii? Look no further than Cook Inlet Housing Authority, where all employees, including the CEO, are part of a generous and robust recognition program for adhering to the organization's mission, values and culture. Employees can earn anything from gift cards to tropical vacations. CIHA also promotes well-being with healthy food choices at on-site lunches, free sessions on financial fitness and generous paid time off, which employees are required to use in order to incent positive work-life balance.
Providence Alaska: The WWB committee recognizes that as a health care services provider, Providence Health & Services Alaska takes its mission seriously for its patients and employees. Providence keeps its employees healthy with annual flu vaccination programs, a medical plan assistance program for low-income families, caregiver assistance programs, weight management and diabetes prevention programs, and tobacco cessation incentives. Providence takes positive steps in helping employees to get access to preventive health care that can keep them healthy longer and also reduce health care costs for themselves and their families.
The Wilson Agency: Although it is a small company, The Wilson Agency has a big mission when it comes to employee well-being. The committee was especially impressed with the comprehensive "WellSteps" program for all employees, which encompasses support and encouragement for physical, mental and emotional health. The Wilson Agency utilizes a scoring sheet for individual health accomplishments, and provides incentives and prizes for healthy choices. WellSteps includes biometric screenings and access to programs that encourage employees to live a healthy lifestyle.
Thread: With 100 percent employer-paid health care premiums, annual "stay" interviews to ensure employees are receiving the support they need, and recently instituted paid parental leave, Thread is raising the bar for employee wellness policies. As a nonprofit committed to affordable child care options for low-income families, Thread walks the talk on giving its own employees paid time off after the arrival of a new child to support healthy families and healthy communities.  The WWB committee was pleased to see that as a small nonprofit, Thread is setting high standards for keeping employees healthy, happy and productive.
The Foraker Group: Organizational culture is critical to workplace well-being, and The Foraker Group has a well-established culture of staying healthy, both physically and mentally. The organization has invested in stand-up desks at every work station, allows new moms to bring babies to work and provides an annual financial reimbursement to employees for health-related activities. Their facility includes a shower for those who want to exercise during the day, and they promote "walk breaks" so that everyone can get up and add some physical activity to their day.
Workplace Well-Being Employer Recognition Awards:
Alaska USA Federal Credit Union
KPB Architects
ConocoPhilips
Cook Inlet Housing Authority
Providence Alaska
The Wilson Agency
Thread
The Foraker Group
To discuss more about this initiative, contact Lynn Henderson at Lynn.Henderson@PREMERA.com or Tammy Green at tgreen@anhc.org.
"I would like to see employers embrace workplace well-being as a business strategy," co-chair Tamara Green said when asked to describe her focus area's vision for success.
Through the Workplace Well-being Employer Recognition Program, her goal is to help leaders understand the role that organizational culture plays in workplace well-being and the role they play in influencing it, and to encourage them to be intentional about what they want their company culture to look like.
During the past year, the focus area created a set of criteria based on health programs, policies and measurements for employers to use as a gauge for workplace well-being.
The standing meeting was one example of an unconventional step managers are taking to instill well-being in the workplace.
"Sitting is considered the new smoking," Green said, and the healthier stand-up meeting has an added benefit: "Pontificators pontificate
less," Green said with a laugh.
Green would like the group to gather an inventory of other creative ways that employers are implementing wellness in the workplace and use it as an idea bank for small businesses throughout Anchorage.
The greatest stumbling block on the path to workplace well-being? Time.
"Everyone's so busy," Green said. She hopes to help employers and employees to develop a holistic, health-conscious lifestyle, so that wellness becomes a part of a routine, rather than something to be added to an already full day.
Green said she sees huge potential for collaboration with educators and the trails initiative team members, to help people integrate wellness into their daily lives and to increase their quality of life through how they work and play.
Interested in getting involved in Community Wellness?
Contact AEDC Vice President Jenna Wright at jwright@aedcweb.com.