Live.

Work.

Play.

 Areas of Focus
Trails & Transit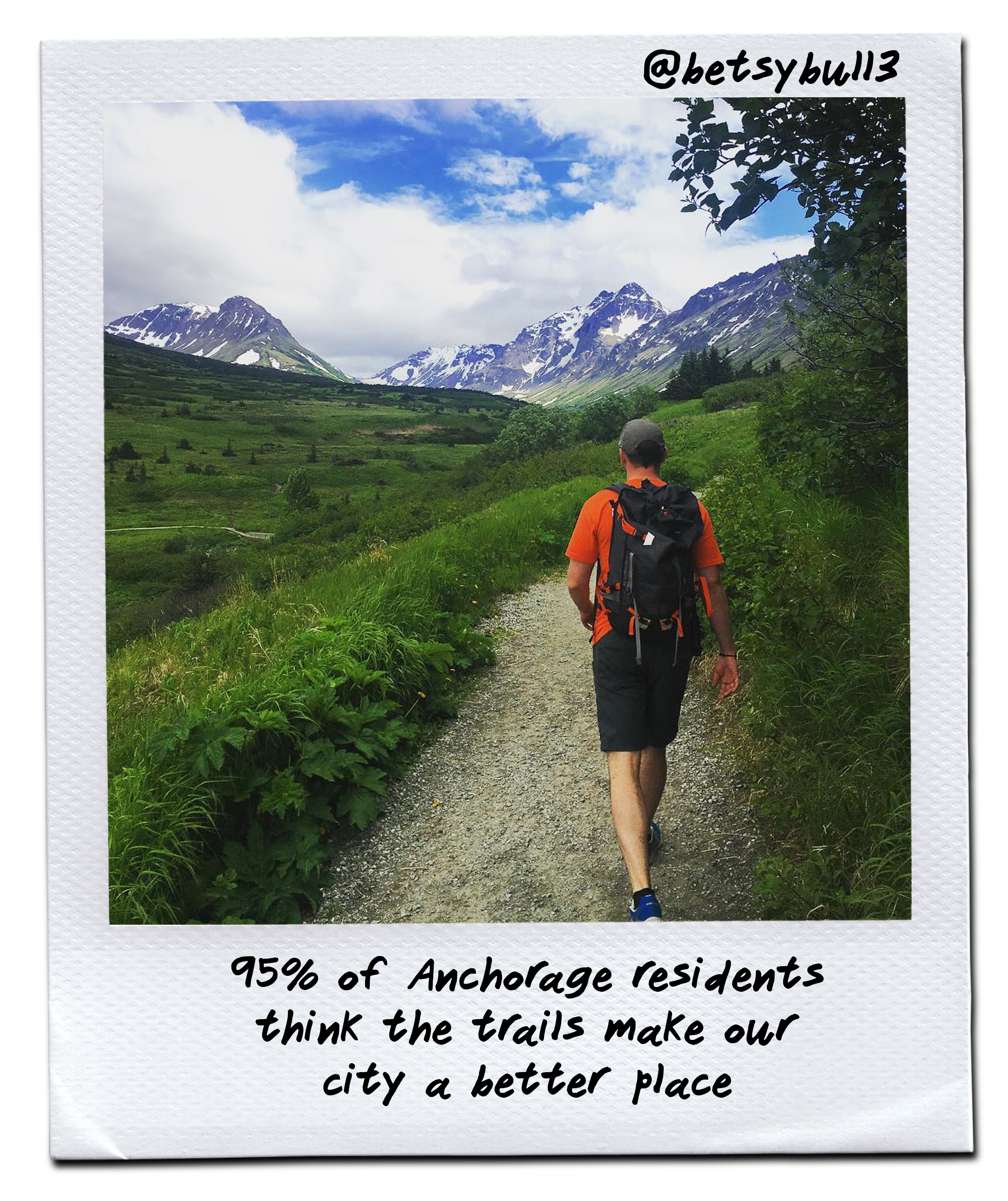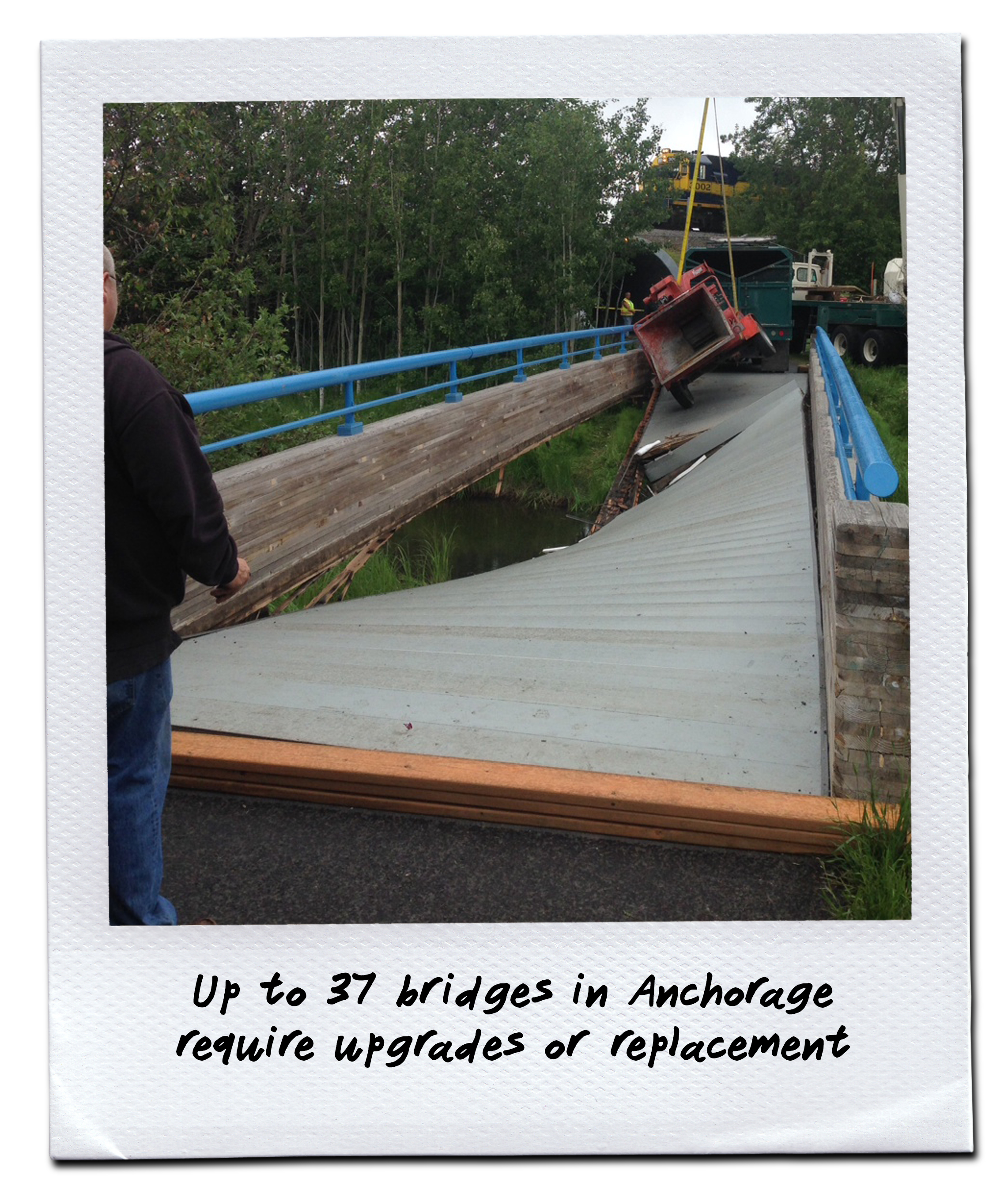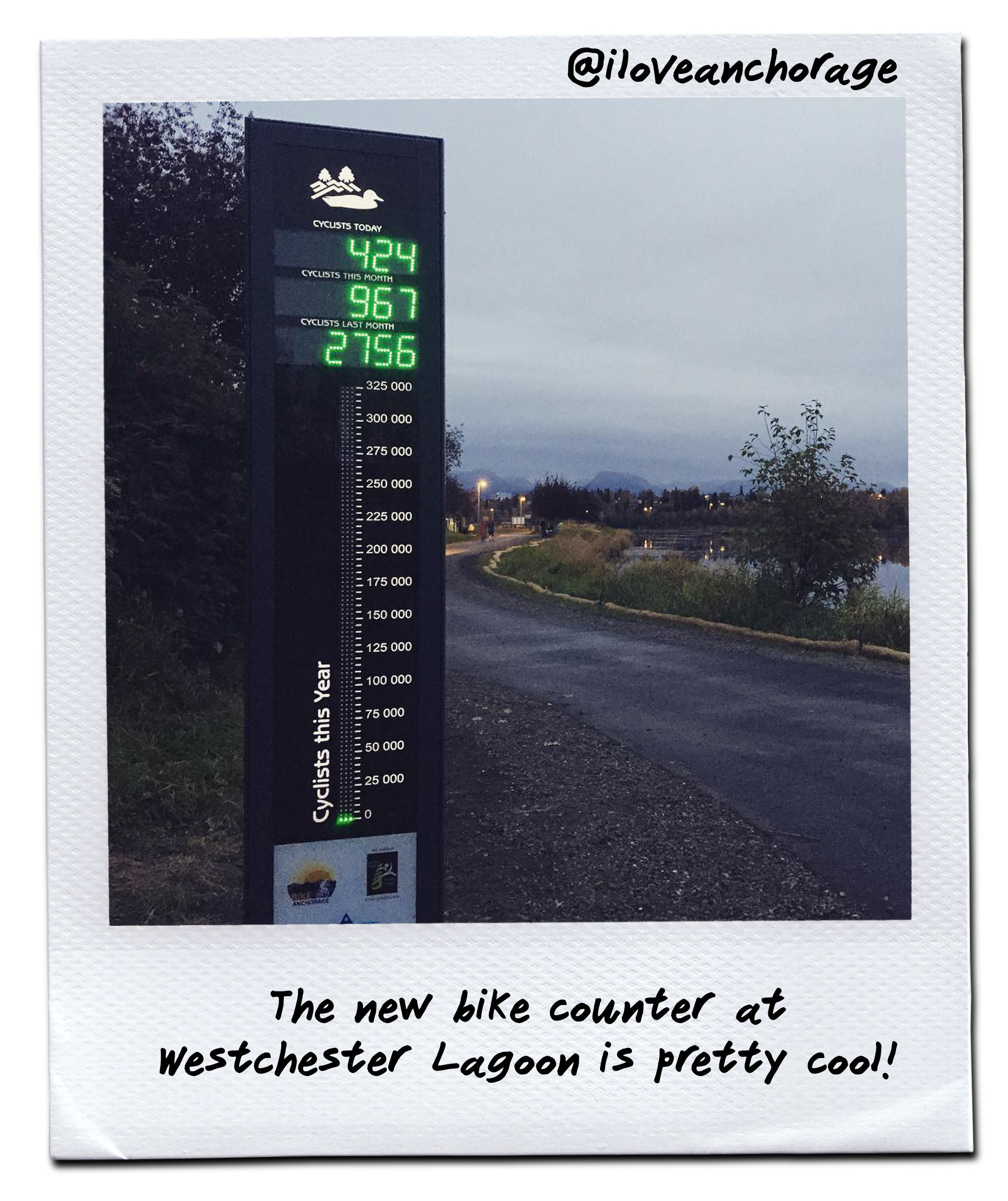 Sponsor a sign on Anchorage Trails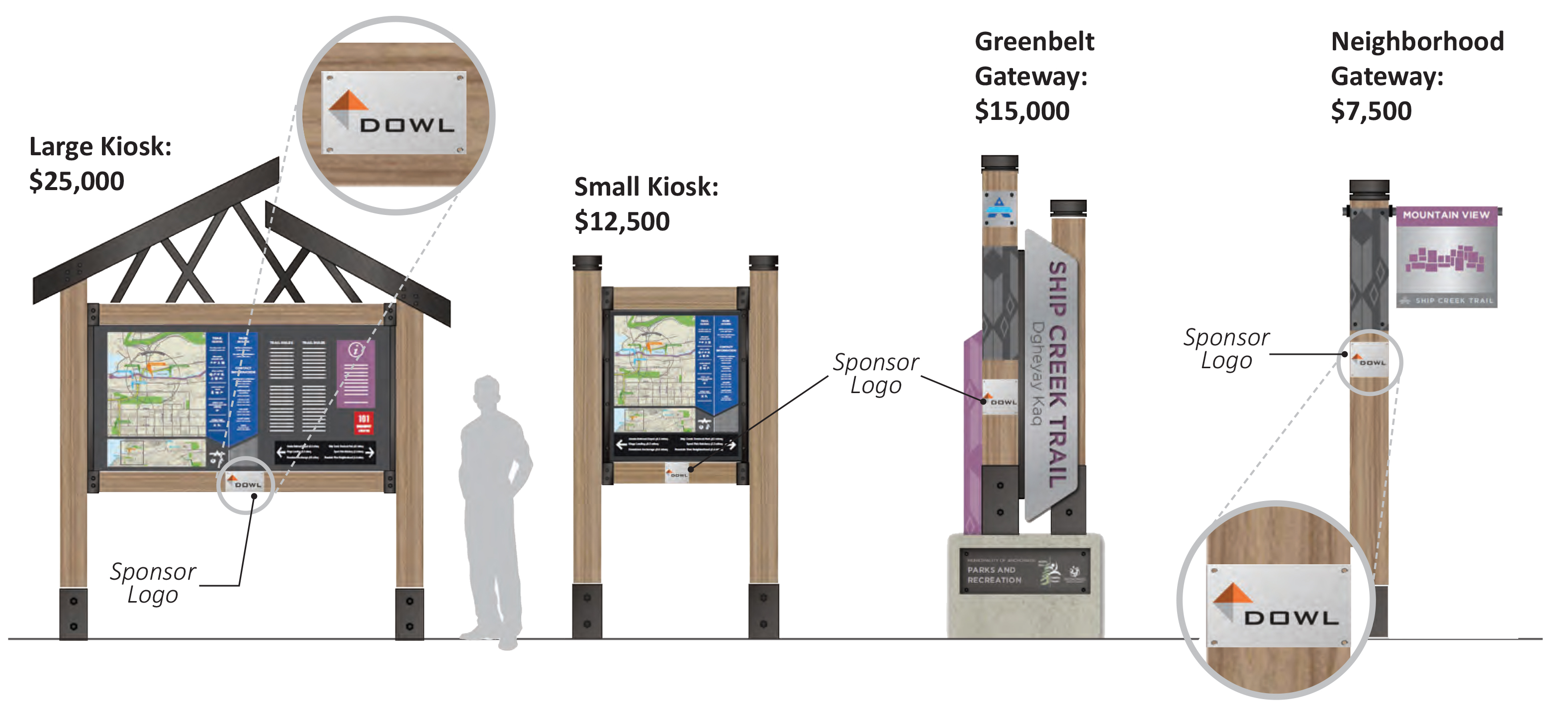 Our trails are an important part of Anchorage's identity. They provide recreation opportunities, serve as transit systems, and attract a talented workforce to Anchorage.
A recent survey found out that 95 percent of Anchorage residents agree that our trail system contributes towards making Anchorage a great place to live, while 66 percent of Anchorage adults would like to use the trails more often. In an effort to improve our trails for all users, a Signage & Wayfinding Plan is in development to create a safer, more easily navigable trail system for our city.
The Live. Work. Play. Trails & Transit is excited to launch a new wayfinding system on our local trails! You or your company can sponsor a sign, map or kiosk at high traffic locations along the trail for the next five years.
Why become a wayfinding sponsor?
Name visibility to hundreds of trail users
Link your business to a citywide wayfinding system
Help residents and visitors travel and orient themselves in the city
Unique opportunity to support Anchorage's economic growth and development
To sponsor a sign, email mgallagher@aedcweb.com.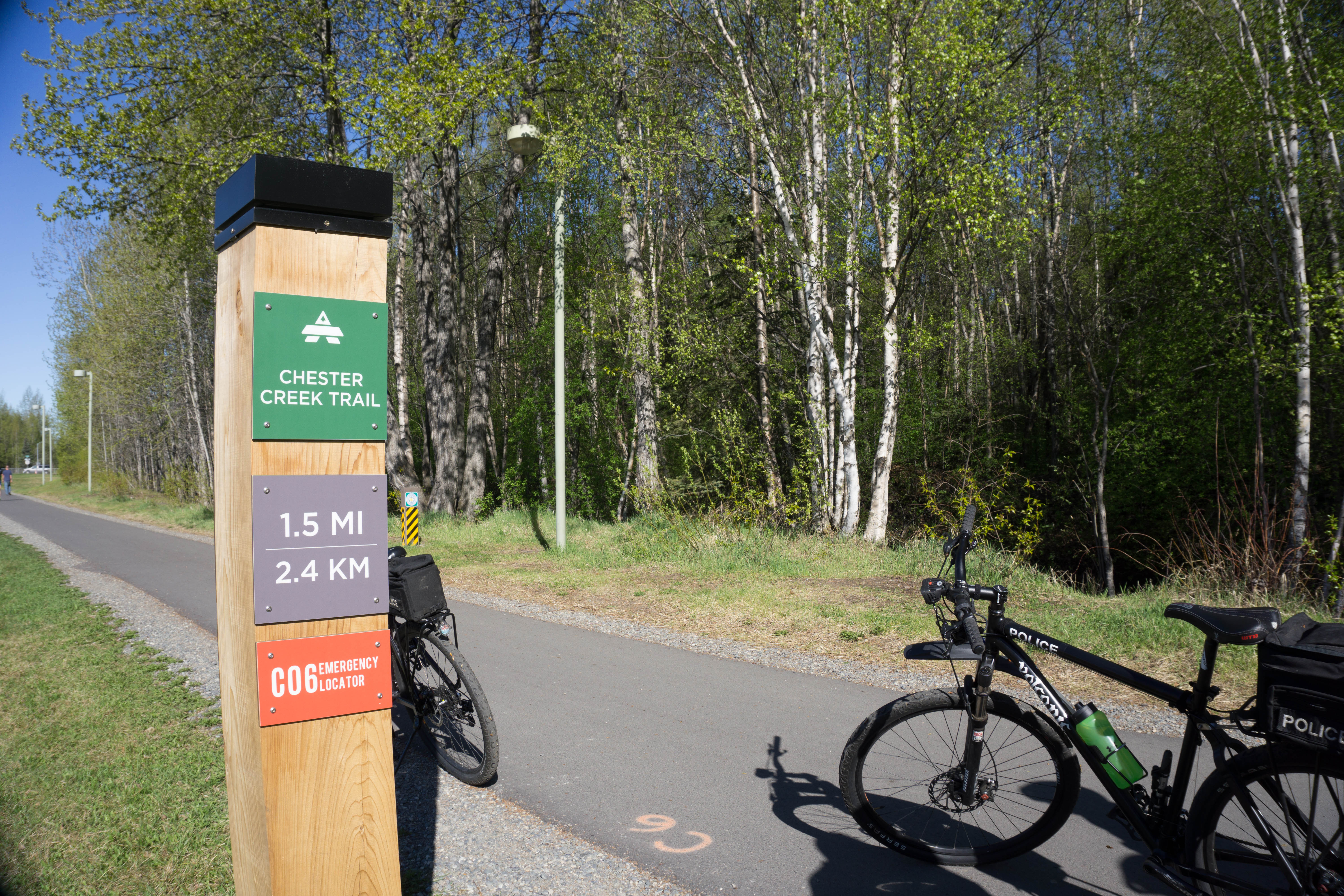 Sponsorship Details
• Sponsors will agree to a five-year contract and will enter into a written agreement with the Anchorage Park Foundation.
• The Anchorage Park Foundation will work with sponsors on placement of their sponsored sign.
After the five-year term, the sponsor will have the first opportunity to renew their agreement for the existing sign location. The sponsorship fee includes coverage for annual maintenance and operations of the sign.  If, as a result of criminal acts, the maintenance costs of a particular sign exceeds the sponsorship fee, the sponsor will have the opportunity to work with the Anchorage Park Foundation to fund the additional actual maintenance costs or discontinue their sponsorship of the particular sign.
Green Dot on Trails Program
The Live. Work. Play. Community Safety Area of Focus has joined forces with Trails & Transit to bring bystander training to all Trail Watch volunteers and those interested in helping make their community, parks and trails safer for everyone.
On Jan. 25, Live. Work. Play. put on a first-ever Green Dot training for Trail Watch volunteers and trail enthusiasts. Green Dot is a nationwide, safe bystander intervention training. Over 40 trail users attended to learn techniques to keep themselves and others safe on the trails. Mayor Ethan Berkowitz spoke about the importance of each of us feeling empowered to make our community safer. More trainings will be coming throughout the spring, so stay tuned!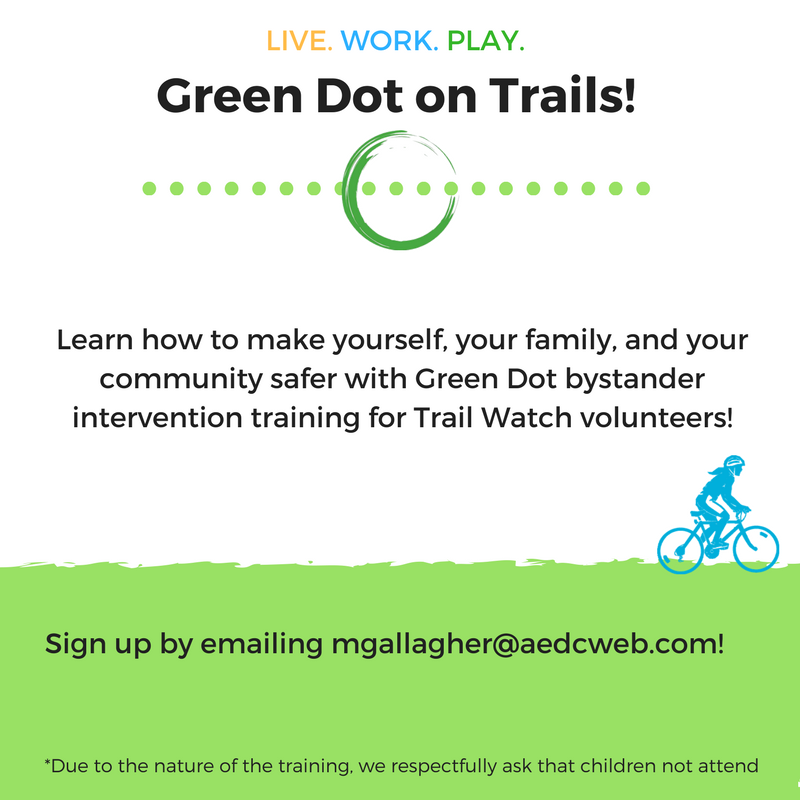 Ninety-five percent of Anchorage residents think the trail system makes Anchorage a better place to live, work and play, according to a survey the trails initiative focus area conducted this past year.
While residents use the trail system as a recreational outlet and employers use it as a recruiting incentive, city managers are just trying to keep it usable.
Because of the trail system's tremendous value and popularity, the trails initiative focus area, co-chaired by Stewart Osgood, is primarily concerned with maintaining it.
The challenges are wide as the trail system is long. Last year's bridge collapse at Westchester Lagoon resulted in a bridge status report that showed some discouraging numbers. Up to 37 bridges require upgrades or replacement, at a sum of up to $1.5 million per bridge – more than $55 million altogether. The project, which has not been budgeted for, is also being delayed by design, procurement, bidding and permitting processes. The costs do not include the resurfacing of 30-year-old trails and creating trail connections for a list of gaps throughout the network.
For the coming year, Osgood hopes to see the development of a financial plan for replacing and repairing these aging trails and bridges. He hopes his group can help planners to take better care of what we have, and noticeably improve connectivity to increase access and continuity to neighborhoods, as well as employment and educational centers. His vision for the trail system goes beyond recreation: He'd like to link trails to business so people can commute to work by trail system, and help Anchorage to become a "multi-modal" city.
Latest news from Trails & Transit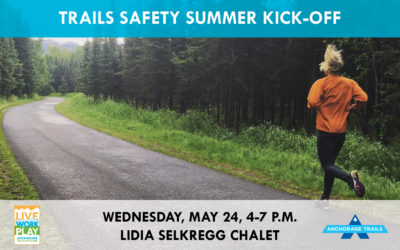 Summer is almost here and it's time to get active on Anchorage's trails! Information will be available on how you can be safer on our trail system. Learn about Anchorage Trail Watch, Green Dot Anchorage and the new trails wayfinding signs. Meet Mayor Berkowitz and...
read more
Interested in getting involved in the Trails & Transit?
Contact our Committee Chairs:
Beth Nordlund, Executive Director, Anchorage Park Foundation: Beth@AnchorageParkFoundation.org
Stewart Osgood, President, DOWL: sosgood@dowlhkm.com
You can also contact AEDC Business & Economic Development Director Emma Kelly at (907) 343-1210 or ekelly@aedcweb.com.