Beginning TODAY, tickets for the AEDC 3-Year Outlook Luncheon will be on sale to AEDC Investors ONLY. Tickets will go on sale to the public in July.
Don't wait until July for tickets – become an AEDC Investor today! Learn how to become an Investor by contacting Karli Lopez, AEDC Development Director at klopez@aedcweb.com or (907) 258-3700.

---
About the keynote speaker, Jeffrey Hayzlett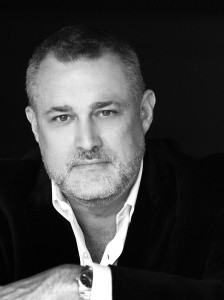 Jeffrey Hayzlett is a primetime television host of C-Suite with Jeffrey Hayzlett and Executive Perspectives on C-Suite TV, and business radio host of All Business with Jeffrey Hayzlett on CBS on-demand radio network Play.It. He is a global business celebrity, speaker, best-selling author, and Chairman of C-Suite Network, home of the world's most powerful network of C-Suite leaders. Hayzlett is a well-traveled public speaker, the author of two bestselling business books, The Mirror Test and Running the Gauntlet. His third book, Think Big, Act Bigger, released in September 2015. Hayzlett is one of the most compelling figures in business today.
To learn more about the AEDC 3-Year Outlook Speaker Jeffrey Hayzlett, click or tap here.
Special thanks to our 2016 3-Year Outlook Luncheon Keynote Speaker Co-Sponsors:


Event sponsorships are still available!
To learn about the opportunities still available for the 2016 3-Year Outlook Luncheon, contact Karli Lopez at (907) 258-3700 or klopez@aedcweb.com!