Beginning TODAY, tickets for the AEDC Economic Forecast Luncheon will be on sale to AEDC Investors ONLY. Tickets will go on sale to the public in January.
Don't wait until January for tickets? Become an AEDC Investor today! Learn how to become an Investor and contact Karli Lopez, AEDC Development Director at klopez@aedcweb.com or (907) 258-3700.

---
About the keynote speaker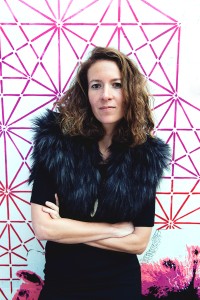 Alexa Clay is the co-author of The Misfit Economy, named the best business book to read in 2015 by The World Economic Forum, TechRepublic, The Telegraph and Huffington Post. In the book Alexa interviews Somali Pirates, LA drug dealers, hackers and NY con artists to unveil their remarkable ingenuity.
Alexa has written and appeared in Fast Company, Forbes, Wired, Dazed and Confused, VICE, Harvard Business Review, the New York Times and MTV. She is the Co-Founder & Director of The Human Agency and a regular commentator on topics related to economic transition, misfit subculture, social entrepreneurship and intrapreneurship and technology angst. Click here for more information on The Misfit Economy and Alexa Clay.
Special thanks to our 2016 Economic Forecast Luncheon Speaker Co-Sponsors:
Event sponsorships are still available!
To learn about the opportunities still available for the 2016 Economic Forecast Luncheon, contact Karli Lopez at (907) 258-3700 or klopez@aedcweb.com!