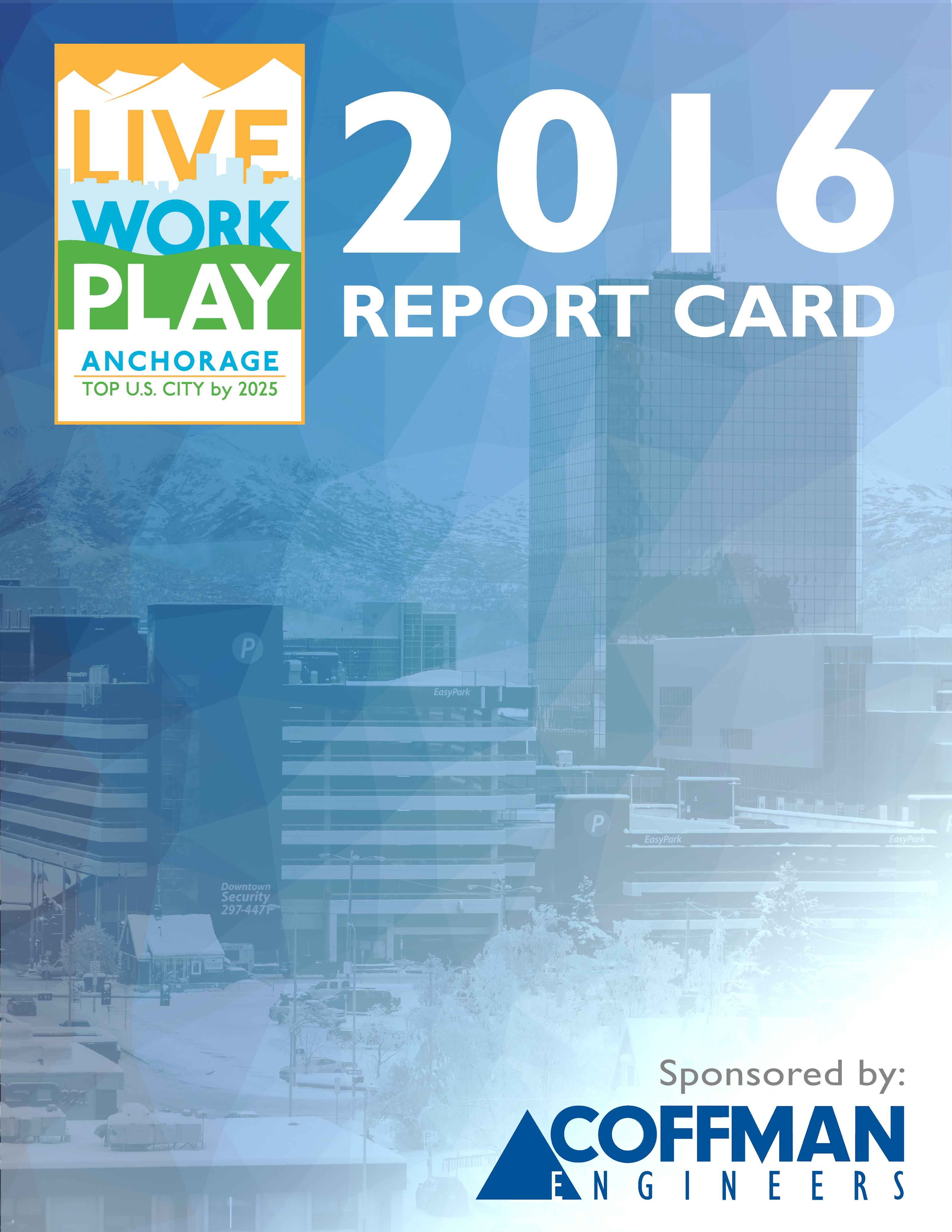 Live. Work. Play 2016 Report Card
In 2010, the Board of Directors for Anchorage Economic Development Corp. adopted a vision for Anchorage. By 2025, Anchorage will be the #1 city in America to Live, Work and Play. To accomplish this vision, quantitative metrics were selected to measure how Anchorage compares against the largest city in each state and the District of Columbia. The metrics are categorized into three categories: Live, Work and Play. Each year AEDC updates the metrics and determines where Anchorage ranks in each category.
Download the full report (PDF file) here.