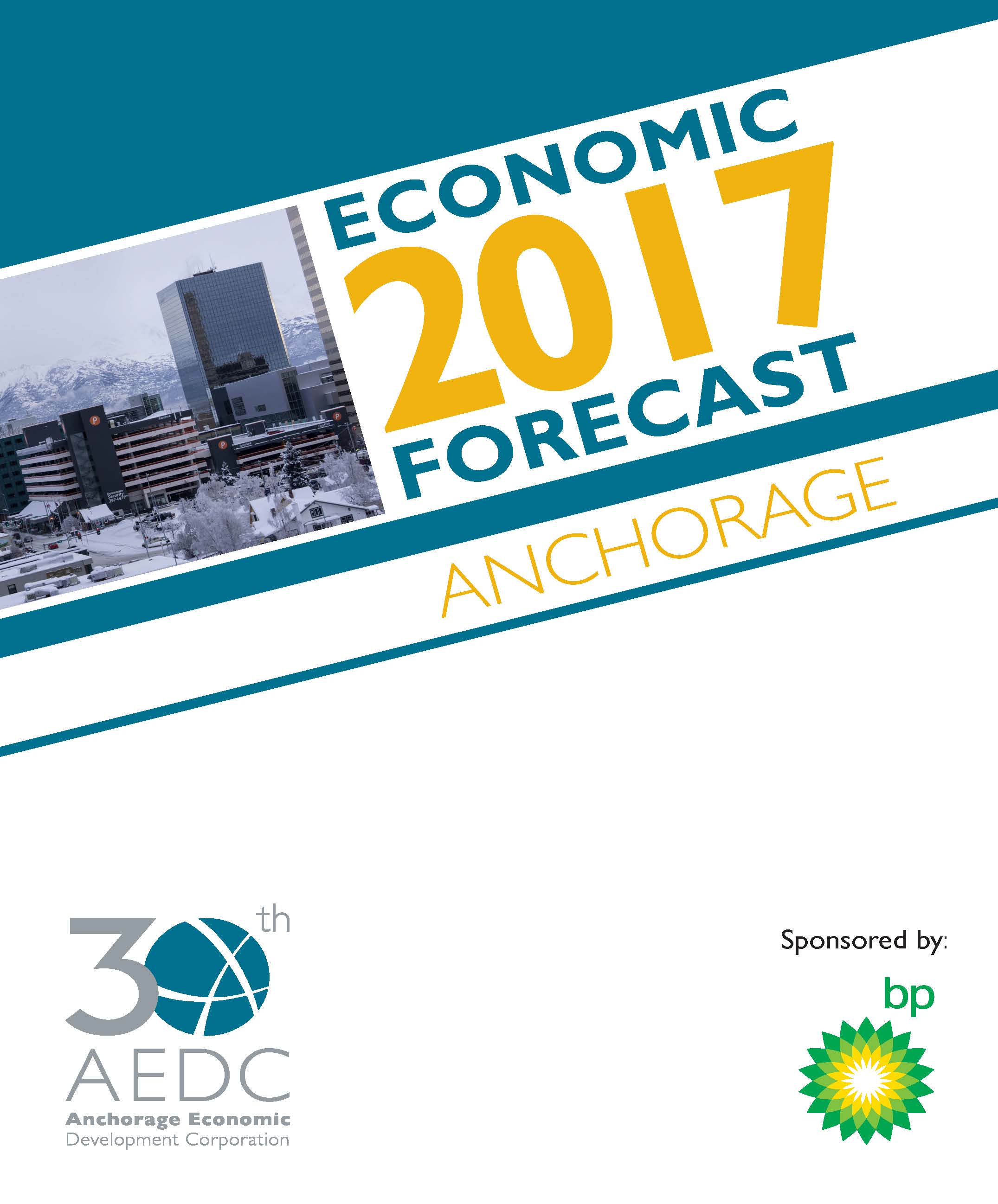 2017 AEDC Economic Forecast Report
In its January 2016 forecast AEDC predicted Anchorage would lose about 1,600 jobs as the effect of declining oil prices rippled through the economy.  Though the final numbers aren't out yet, actual job loss in 2016 is estimated at about 2,700 jobs, or about 1.7 percent of Anchorage's wage and salary employment. The oil and gas industry, construction, professional services, and state government all took employment hits in 2016. Once again health care was a bright spot in the local employment scene.
AEDC expects the Anchorage economy to shed another 2,200 jobs in 2017, or 1.4 percent. The professional and business services sector are likely to experience some further decline, as will the construction industry and state government. Anchorage might also expect some decline in the support sector, as the multiplier effects of reduced oil industry and state government spending ripple through the economy. Continued growth in health care will offset some of the decline, as will a strong tourism season.
Though employment may be trending down to a seven-year low, Anchorage's population held steady in 2016 (when decline was expected), unemployment rates remain at generally low levels, and business confidence is surprisingly high. These and other factors illustrate underlying resilience in the local economy and leave room for cautious optimism.
View the full report, sponsored by BP, here.