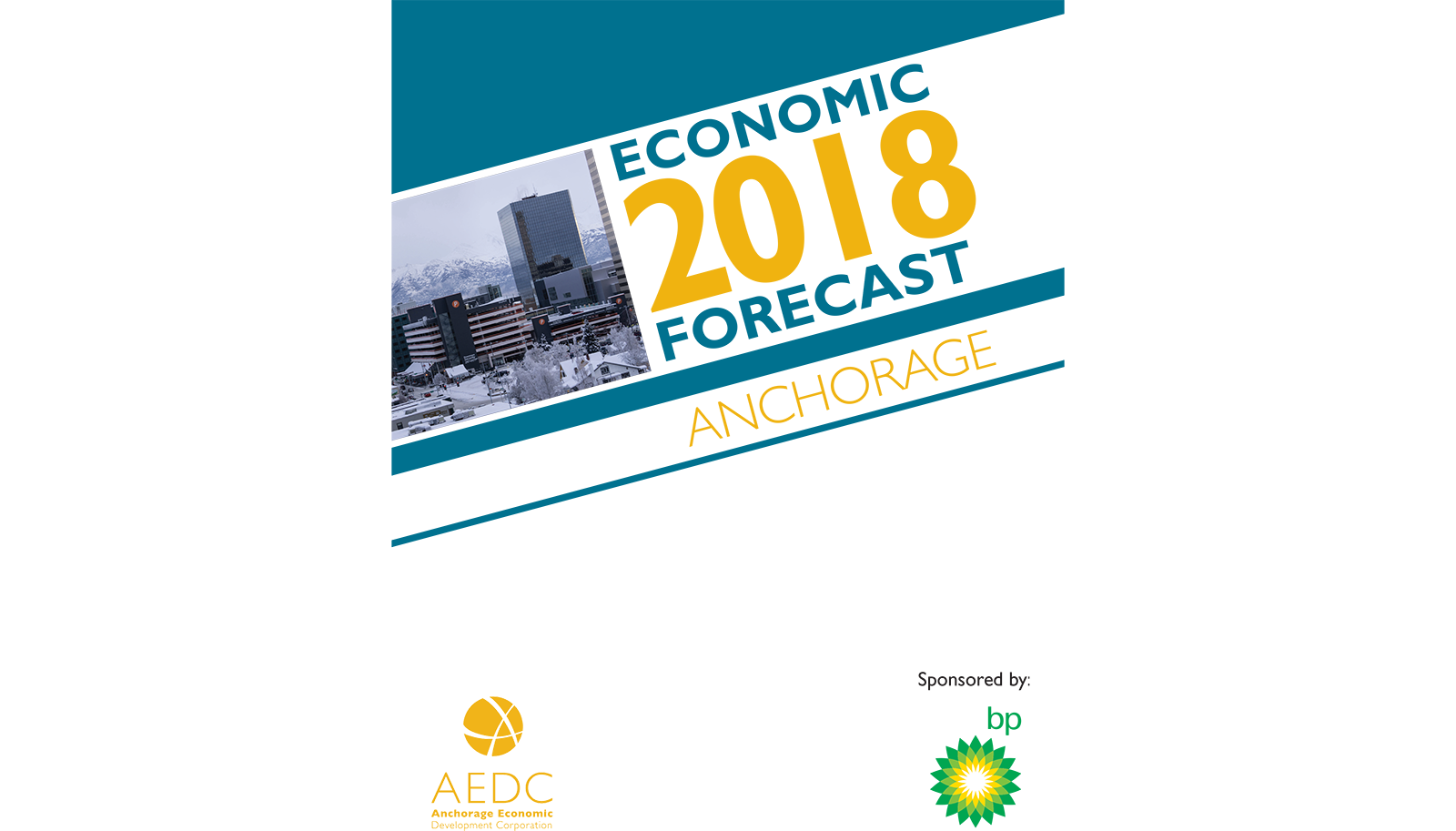 Consistent with AEDC's January 2017 forecast, Anchorage employment dipped 1.4 percent in 2017, a decline of about 2,100 jobs. In terms of employment, 2017 was a repeat performance of 2016, with oil and gas, construction, professional services, and state government all experiencing job loss. Once again, healthcare was the shining star, adding 800 jobs, continuing a decade of uninterrupted growth.
AEDC anticipates further employment decline in 2018, though fewer losses than experienced in 2016 and 2017. Overall, the economy is expected to shed another 1,000 jobs (0.7 percent) in 2018. Much of that decline will be in the support sector, as the multiplier effects of previous years' losses ripple through the economy. While job losses are anticipated in retail and in the leisure and hospitality sector, the oil and gas and construction industries are expected to show strength compared to 2016 and 2017. Healthcare sector growth will continue into 2018.
Beyond 2018 we predict a return to growth. Increasing natural resource values, a robust visitor industry, and other forces noted below bode well for Alaska. With Anchorage accounting for more than half of Alaska's total GDP of $50 billion, what's good for Alaska is good for Anchorage, and vice versa. While AEDC believes 2018 will mark the bottom of the recession, without a long-term solution to Alaska's budget deficit, full recovery may remain elusive. The absence of State budget and taxation certainty promises to unnecessarily sideline investment.