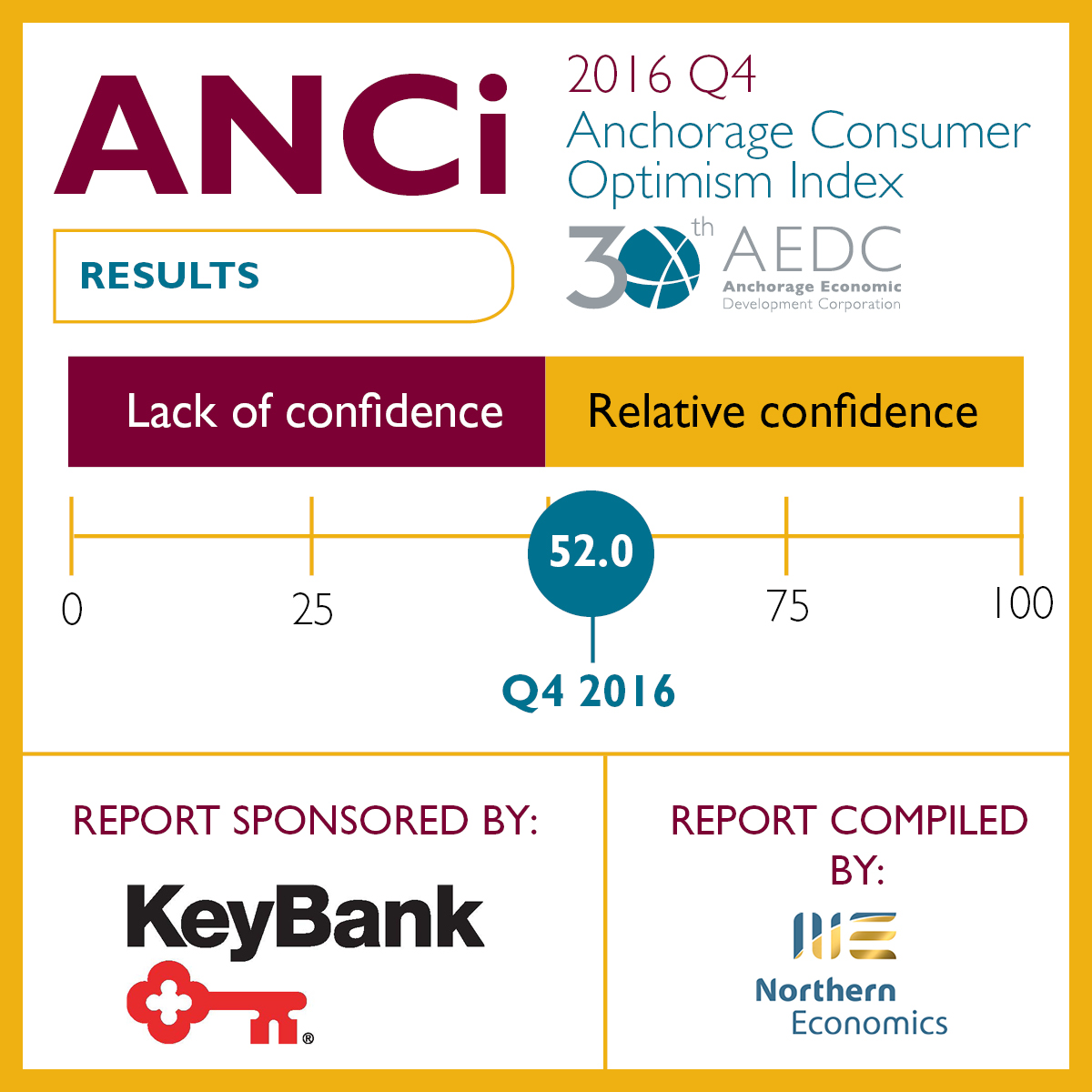 Anchorage Consumer Optimism Index 2016, Q4
In 2016 Q4, ANCi continued the bounce from a low in Q2 and reached a level of 52.0, approaching the level of 53.2 seen in the fourth quarter of 2015. The reading for Q4 was up 1.7 points after the same drop. The six-month moving average of the index rose to 51.2, short of 51.7 in Q1, but heading away from the crucial reading of 50 that signals a contractionary or recessionary period.
During the same time, the U.S. consumer confidence was strong. The Conference Board's Consumer Confidence Index® rose 9.6 points from September to December, a substantial increase, and the University of Michigan's Consumer Sentiment Index shot up by a staggering 17.7 points, an increase of 20 percent over September's reading.
With resolution of the national election and a president-elect who is perceived to be pro-business heading to the White House in January, we suspect that all the election uncertainty that had been affecting Confidence has gone away and resulted in the increase. In Alaska, sustained low oil prices and declining production still loom over the state and its economy, though changes at the national level could have additional effects on our state. Employment remains down statewide and challenges persist that will take time to resolve. Over the next several quarters we will see if the rebound seen in the last two quarters was truly a break in the trend or simply a pause for the summer months, election, and holidays.