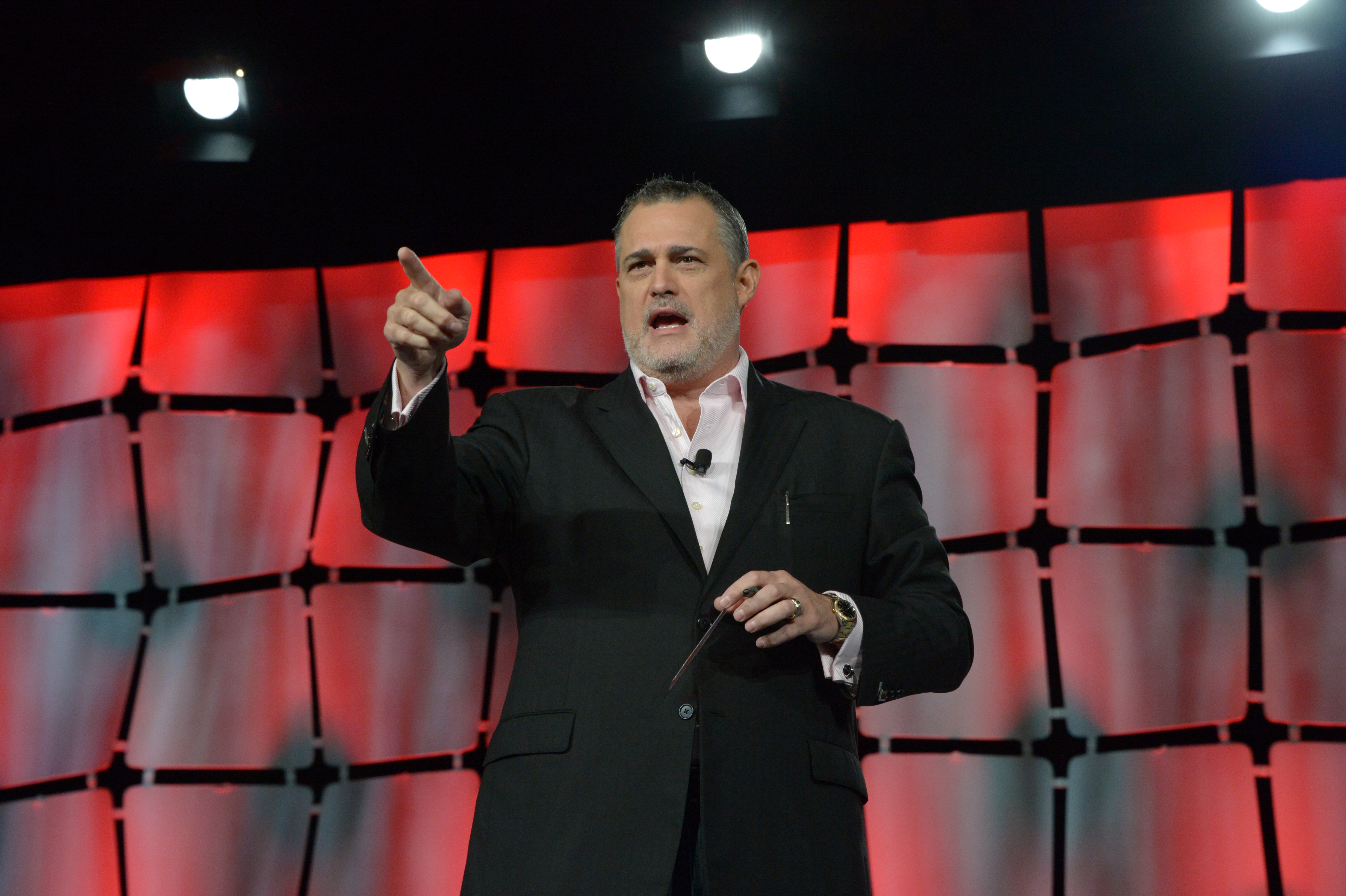 AEDC Communications Director Brooke Taylor sat down with Jeffrey Hayzlett, author, TV and radio host and Chairman of the C-Suite Network to discuss overcoming challenges and what can be learned from setbacks. The article will be featured in the 2016 Alaska Innovator magazine to be released at the 3-Year Economic Outlook Luncheon in July.
We took this opportunity to ask Mr. Hayzlett some additional questions to share with our Investors in a two-part series. Responses have been edited for clarity and length. This sneak peek of our July speaker is only available to AEDC Investors.
In "Running the Gauntlet" you talk about the danger of being a company that refuses to change. How can business leaders adapt with the times and institute positive change in their companies?
The biggest thing a leader can do is listen and watch. We have to be in a constant state of awareness. Leaders have to challenge every assumption of what is going on in their business. Leaders should look at everything in front of them saying, "I don't know that. What is that?" We have to be very inquisitive in order to be able to go out and find the things we don't know, so we can see the trends that we might otherwise miss. We can than look at it and decide if we want to be the first movers into the market or whether we're going to ignore it.
In your first book, "The Mirror Test," you talk about the importance of evaluating, deconstructing and reconstructing your business so that you can grow and succeed. Are there any crossovers between what businesses need to do to succeed and what government needs to do?
Absolutely. The biggest piece is, who are you serving and why are you severing them? Government, and many times businesses, forget about this. We set up rules. We set up 800 numbers. We set up hours of operation based on what's good for us rather than what's good for our customers. What business leaders and government officials need to do is remember who the hell we're serving and why. So if we look at it through the customers' eyes we change the way in which we operate. We wouldn't close the DMV at 5 o'clock. Maybe we would be open before 8 in the morning when most people go to work and we'd make things a lot simpler. And we wouldn't put the things in the middle of downtown; we'd put them where the people are – where they live; so we'd put them at strip malls and shopping centers where people can get to us. If we start to look at those things, we start to change practices pretty quick. Because nobody likes 800 numbers or telephone trees. Nobody likes having to stand in a line. And no one likes having to deal with places, businesses, governments or operations where we say, "Well, that's the rules."
Alaska is facing a pretty substantial oil crisis due to low oil prices. From a business point of view, what are the best ways to weather financial downtimes? Are there potential opportunities stemming from economic turmoil that Alaska businesses should be considering?
How many times do you have to go through this pain before you start to learn that you need to diversify and you need to change? The same thing would hold true if you were just a company. You want to plan and run your business as though it were in tough times and then you can scale up or scale down when the bad times actually come. Adapt, change or die. Alaska, look at all the other things you've got going for you. It's absolutely unbelievable. You have to start looking at the glass half full rather than glass half empty. During the tough times among other industries, you can actually push forward of the other pieces like your tourism, fishing, hunting and the other pieces that you have.
Part two of the Q&A will be released to Investors next week.