Buisness owners & executives:
take our Business Confidence Index Survey to let us know how you think your business will fare in 2018.
What is the Business Confidence Index survey?
The purpose of this survey is to assess business conditions in the Anchorage area and measure Anchorage business confidence entering 2018. The survey results are then turned into a publicly available report. This year marks the tenth annual BCI survey.
Who should take the Survey?
All business owners and executives are invited to take the survey. The only restrictions on the survey are that the business must be located in the municipality of Anchorage and that the survey may only be taken once per business. 
Are the results confidential?
All individual results of the survey are entirely confidential. AEDC does not have access to individual response data ever – McDowell Group receives and handles all confidential information.
As a thank you for taking the survey…
You'll be entered to win two tickets from Alaska Airlines. The winner will be chosen at random after the survey concludes (December 22nd, 2018).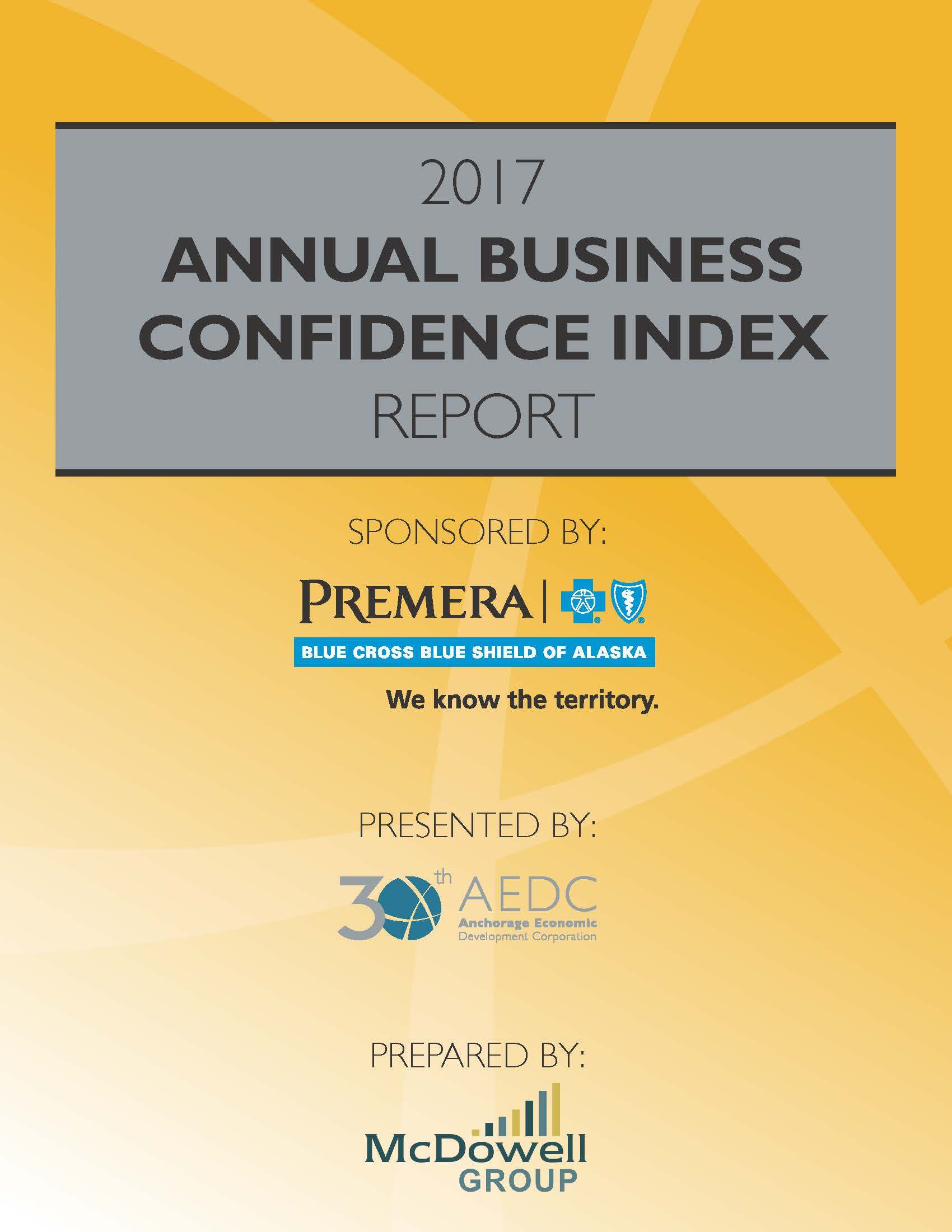 Want to see why your input matters?
Once the data is collected, it will be analyzed and put into a report format that is easy to read. Click the button below to see what outlook businesses had for 2017, and to get an idea of what you can expect for 2018's report.