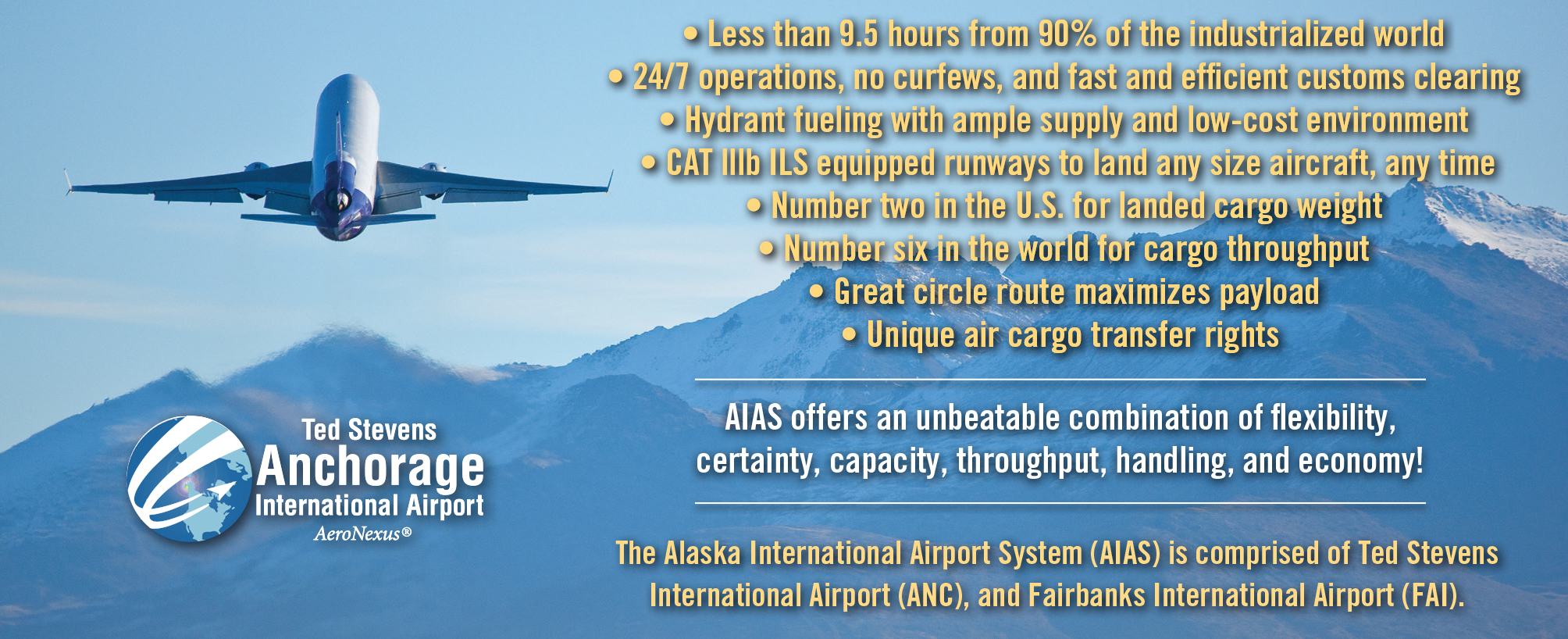 Location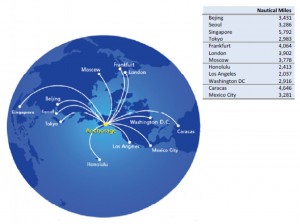 Located equidistant from Tokyo and New York, ANC is located only 9.5 hours by air from 90% of the industrialized world, providing unmatched access to the world's markets.
ANC leads the world in snow removal and de-icing capabilities. Five-time winner of the Balchen Post Award for Large Airport Snow Removal Programs, ANC is proud of its record of never closing due to snowfall.
Passenger Airline Incentive Program
To promote the expansion or addition of scheduled passenger and cargo airline service at Ted Stevens Anchorage and Fairbanks International Airports, AIAS has developed a Passenger and Cargo Service incentive program with the following categories of eligible service and term and conditions of eligibility for participation. The program is at all times subject to conformance with Federal Aviation Authority (FAA) rules and regulations.
Click here to download information on the Airline Incentive Program.
Passenger Information
If you are a Passenger looking for airport information, such as flight updates, parking or passenger services, please click here.
For a list of ANC Rates & Fees: