In the current fiscal environment, what would reductions in funding for the University mean for the Anchorage economy?
That's the question that four Anchorage business professionals discussed March 21 at the 49th State Brewing Company. They also spoke about what the University means for their businesses and communities. Over 50 people attended the event AEDC assisted in putting on with Alaska Common Ground.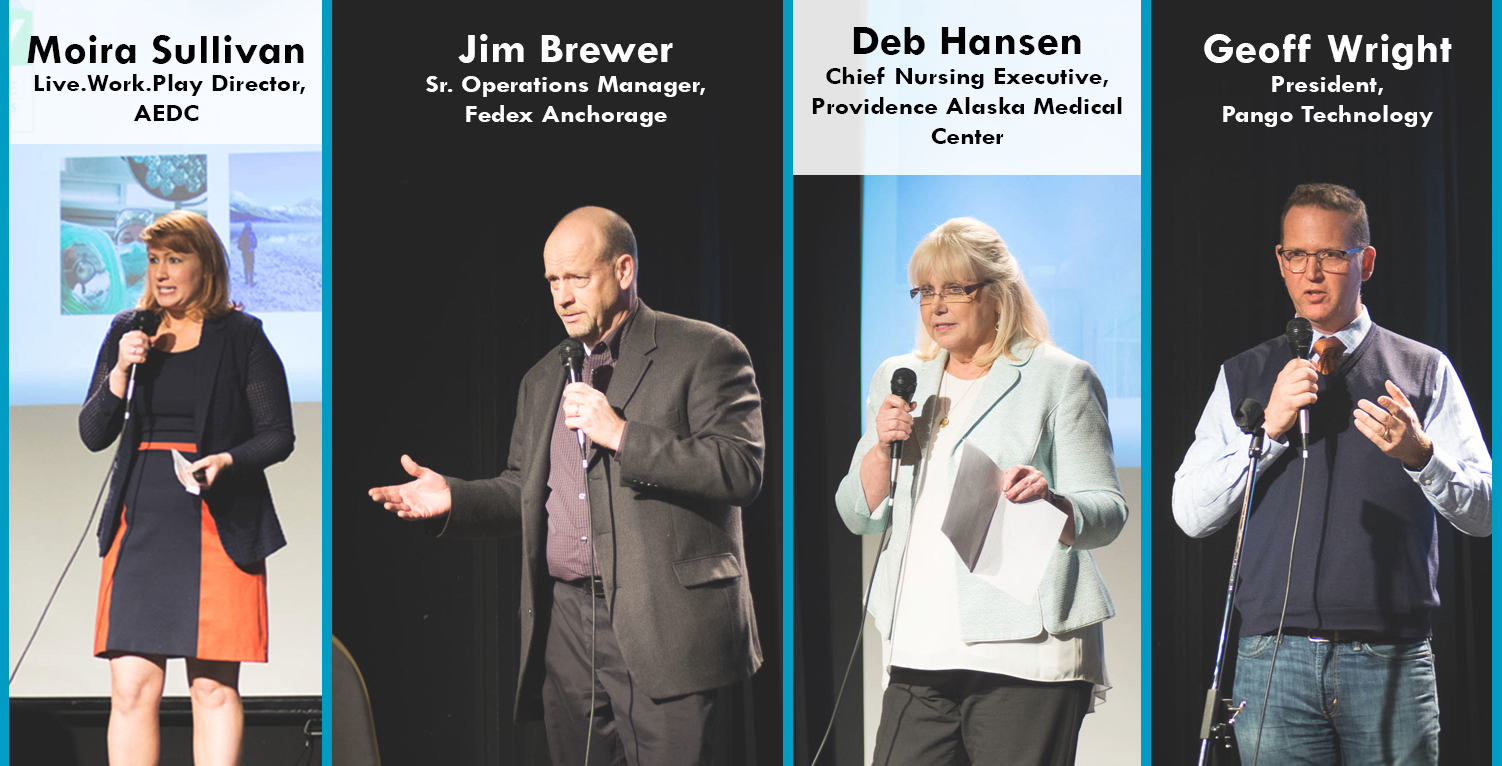 Geoff Wright, President of Pango Technology, spoke about how the University provides him with employees – in fact, they don't produce enough, Wright said, so he often has to hire from out of state. He also mentioned that the University will work with Pango to adjust curriculum to produce graduates with stronger job skills.
Deb Hansen, Chief Nursing Executive of Providence Alaska Medical Center, had similar things to say, as she often has to recruit out-of-state nurses for a high cost. This can be high risk, Hansen said, as out-of-state hires are more likely to leave sooner than in-state hires. She also added that nurses are essential for every community, especially smaller ones in Alaska and that not being short staffed on nurses saves lives.
Moira Sullivan, AEDC's Live.Work.Play Director, spoke in a more broad sense about how having a university affects a city's quality of life. Universities not only provide job pipelines for local employers, but they also create jobs in the form of faculty and are one of the few places that research is conducted – which means an influx of grant money. Overall, the University of Alaska System contributed about $1 billion in effects to Alaska's economy.
Finally, Jim Brewer, Senior Operations Manager at FedEx Anchorage, talked about how the aviation & aviation logistics industry benefited from having programs that supported them at the University.
"UAA offers outstanding degree programs that support career development in Logistics and Aviation Technology," Brewer said. "This is a critical resource for FedEx and other aviation logistics companies operating in Anchorage and throughout Alaska."