AEDC Voice
Webinar Series
AEDC Voice is a webinar series hosted the second Wednesday of every month by the Anchorage Economic Development Corporation (AEDC), sponsored by Alaska Executive Search and Bradison Management Group. The series will consist of a deeper dive into AEDC reports and interviews with key business leaders from different industry sectors that will provide an opportunity for AEDC investor companies to gain better insights into important companies, business leaders, and industry trends.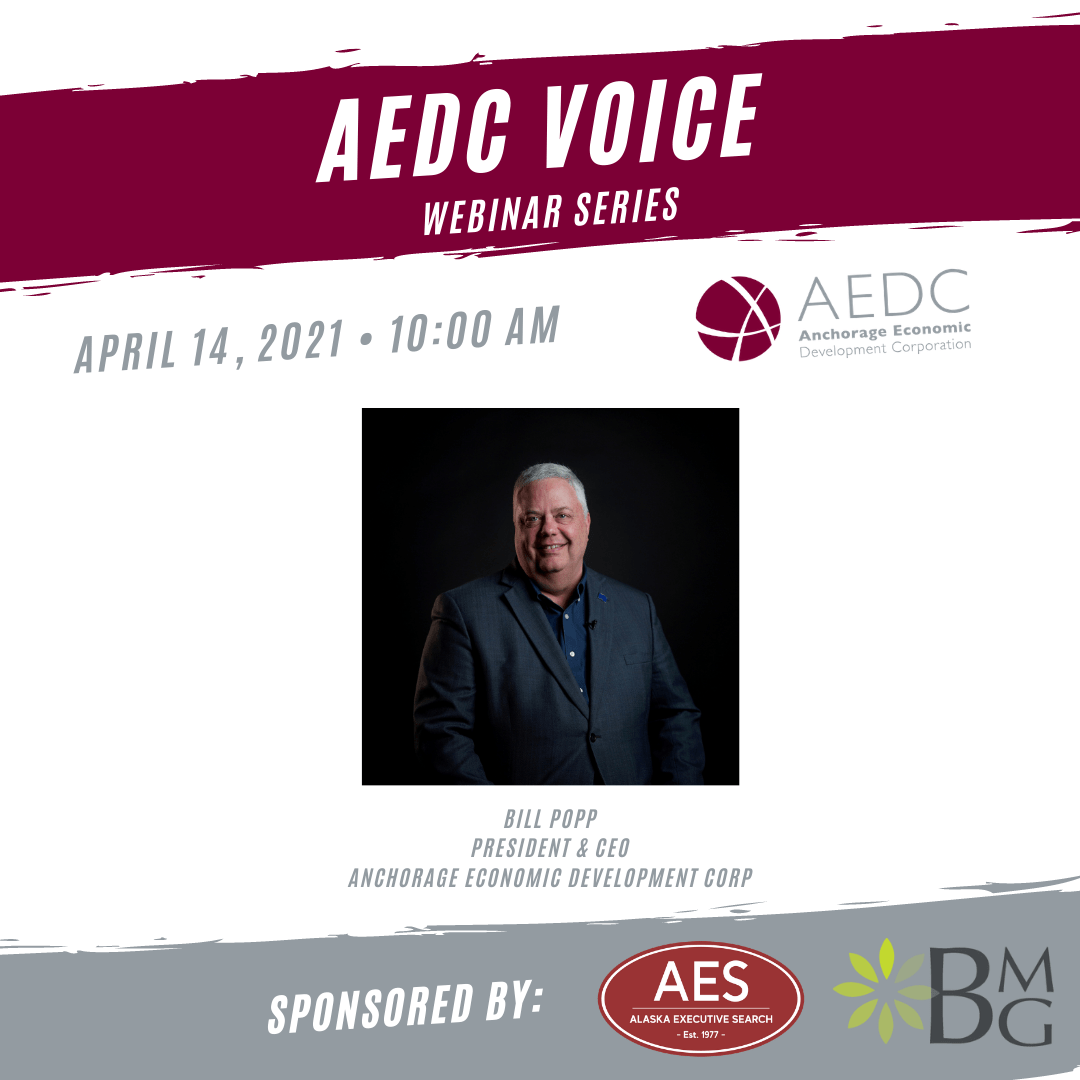 Join us April 14, 10 a.m. for AEDC Voice with sponsors Alaska Executive Search & Bradison Management Group. AEDC Voice is a free monthly webinar that takes a deeper dive into AEDC reports and interviews with key business leaders from different industry sectors.
The April webinar will feature Bill Popp, AEDC President & CEO. Popp's presentation will include a recap of reports and trends from the 2021 Economic Forecast Luncheon earlier in the year, with updated analysis on current conditions and what to expect for 2021.
Bill Popp has spent over 47 years in both the Alaska private and public sectors. As President & CEO of the Anchorage Economic Development Corporation since 2007, he sets the strategic direction in marketing Anchorage and Alaska to companies, critical workforce, and global industries considering Anchorage as a place in which to do business and assists local businesses looking to expand both within Anchorage and Alaska as well as Lower 48 and international markets.
Past Webinars
For access to the webinar recordings, please visit your membership portal or contact Tara Nokelby at tnokelby@aedcweb.com.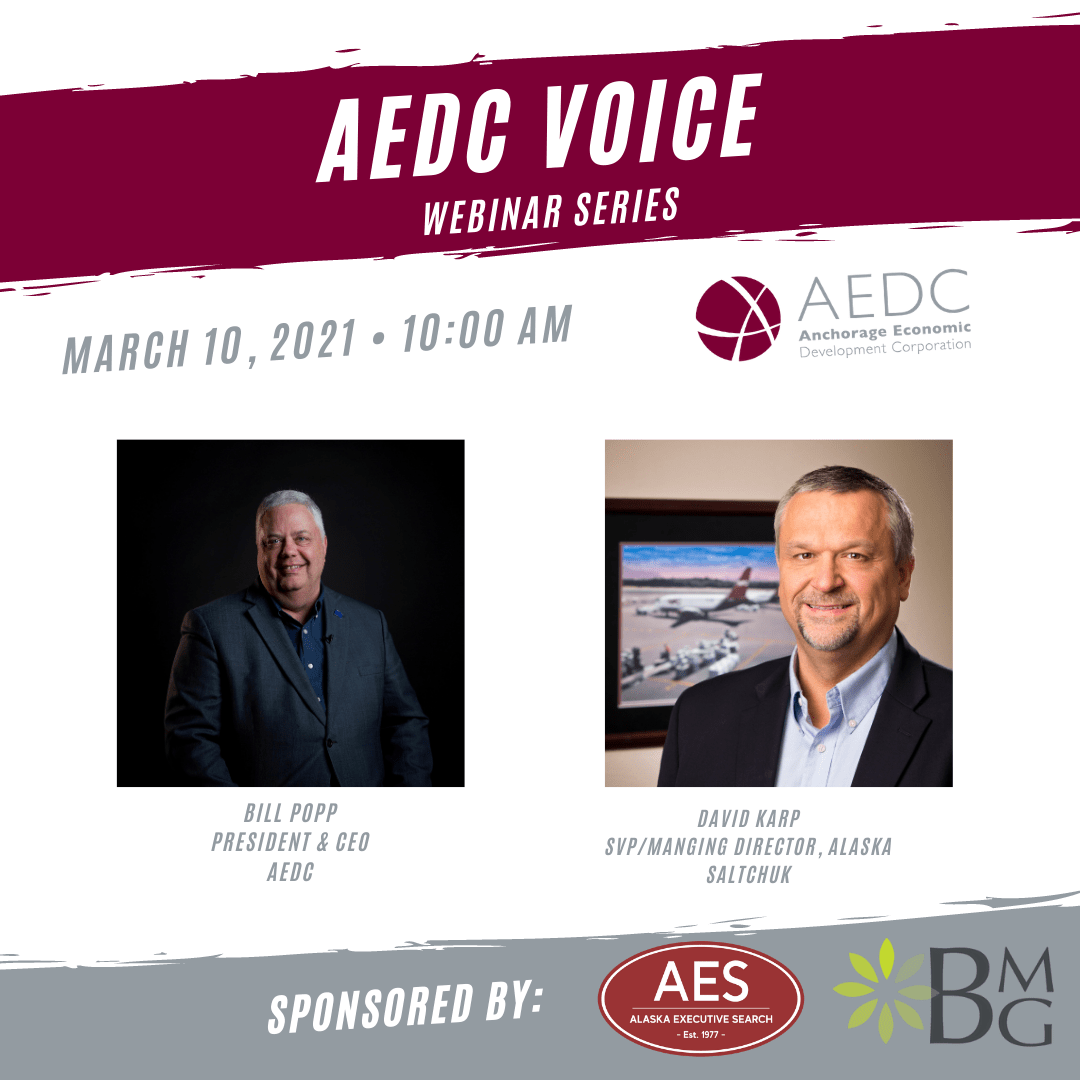 The March webinar will feature guest speaker Dave Karp, Senior Vice President & Managing Director for Saltchuk Alaska.  Dave's presentation will provide an overview of Saltchuk as a global company, and then share specific information on the company's Alaska operating footprint, employment impacts, corporate citizenship and role in the overall economy.  He will share some thoughts on the impact of the pandemic and the companies general outlook for future.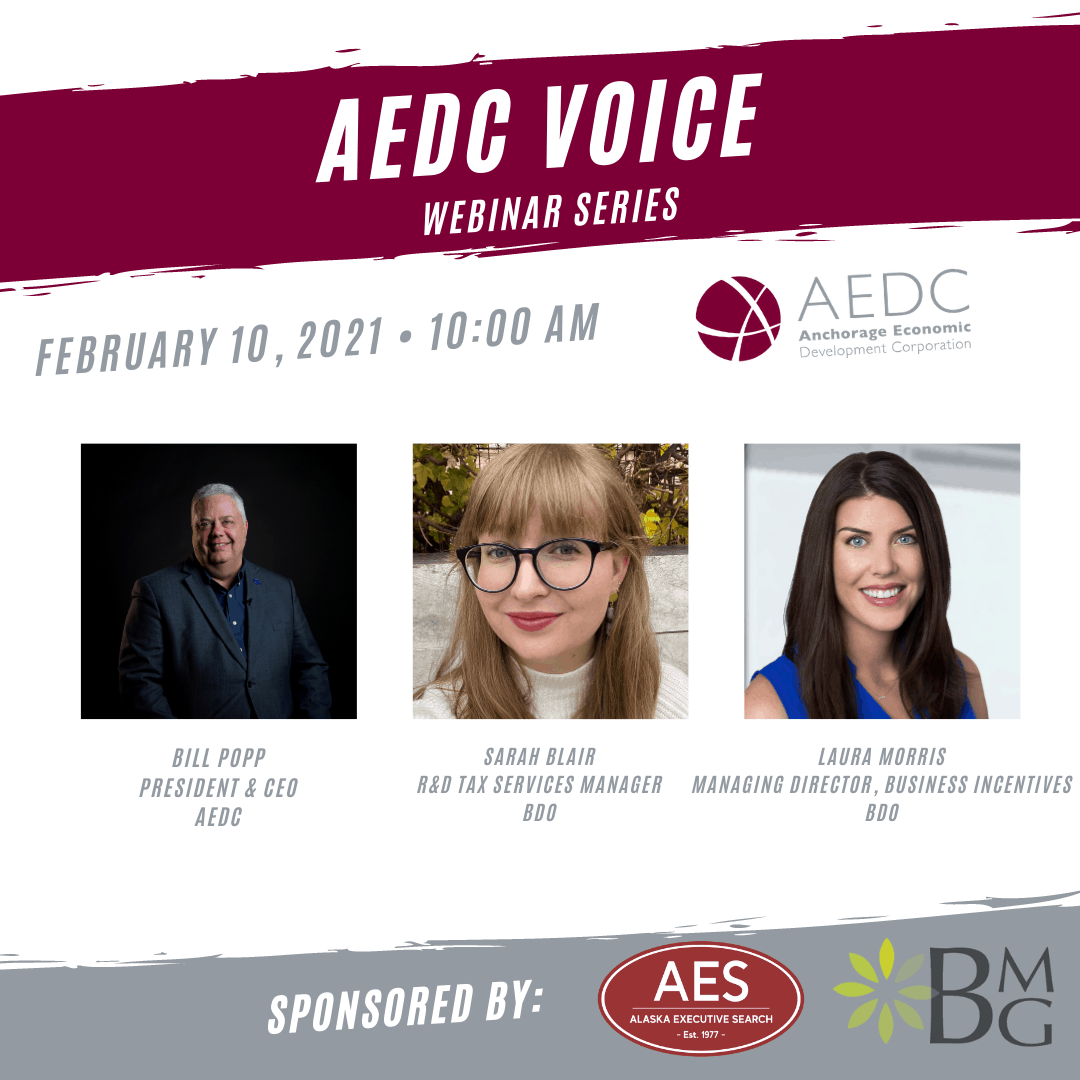 The Employee Retention Credit ("ERC") was significantly expanded and extended as a part of the Consolidated Appropriations Act, 2021 ("Act"). The ERC is a refundable payroll tax credit for wages paid and health coverage provided by an employer whose operations were either fully or partially suspended due to a COVID-19-related governmental order or that experienced a significant reduction in gross receipts. Notably, the Act made a retroactive change to the ERC, applicable from March 13, 2020, that may allow employers that received PPP loans may qualify for the ERC with respect to wages that are not paid with proceeds from a forgiven PPP loan. In addition to the retroactive change, the following changes to the ERC apply prospectively from January 1 to June 30, 2021:
The ERC rate is increased from 50% to 70% of qualified wages and the limit on per-employee wages is increased from $10,000 for the year to $10,000 per quarter
The gross receipts eligibility threshold for employers is reduced from a 50% decline to a 20% decline in gross receipts for the same calendar quarter in 2019.
The credit is available to certain government instrumentalities, including colleges, universities, organizations providing medical or hospital care, and certain organizations chartered by Congress.
The 100-full time employee threshold for determining "qualified wages" based on all wages paid to employees is increased to 500 or fewer full-time employees.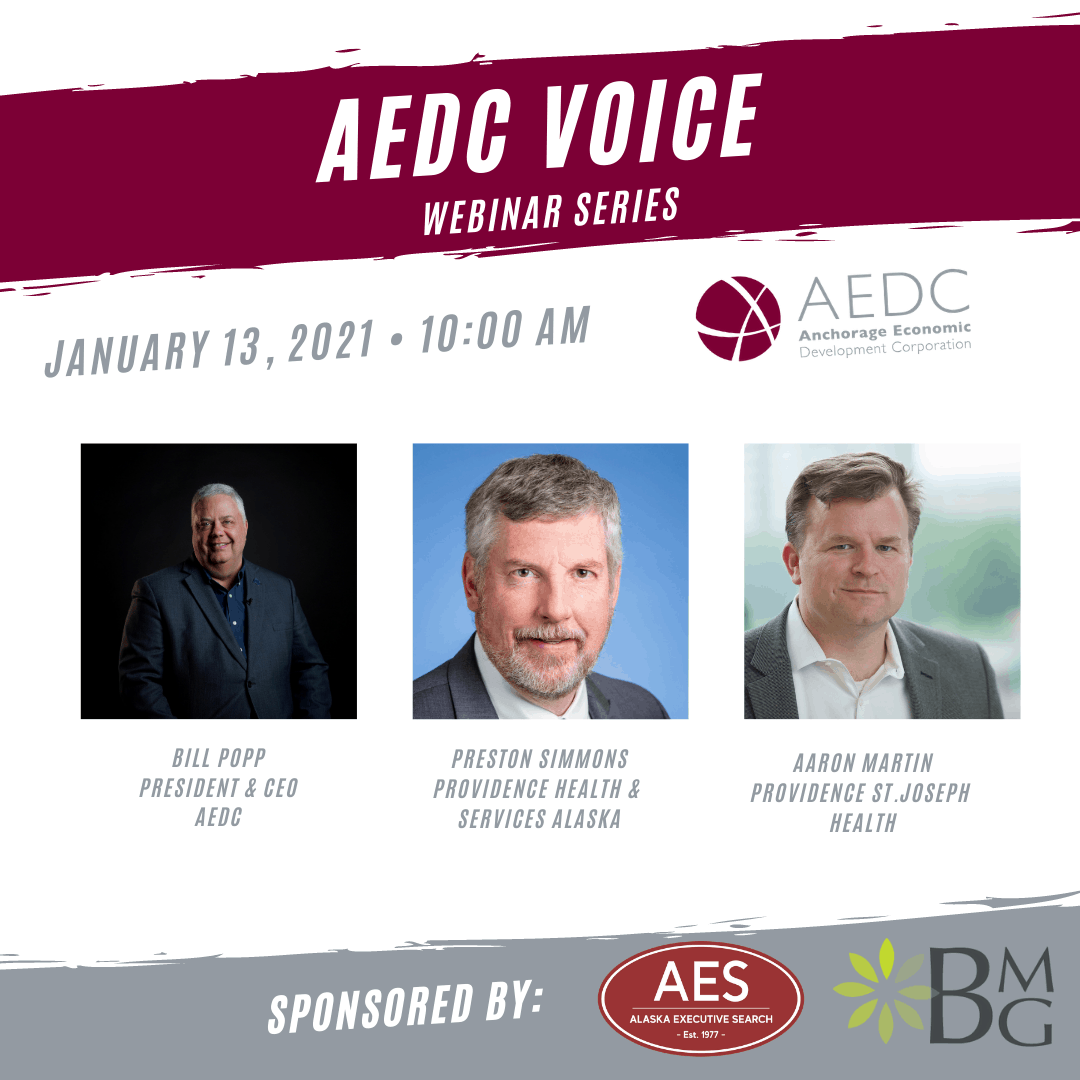 The January webinar will feature guest speakers Preston Simmons, Chief Executive of Providence Health & Services Alaska and Aaron Martin, Executive Vice President and Chief Digital Officer for Providence St. Joseph Health. The discussion will focus on innovation in the delivery of health care post-COVID-19.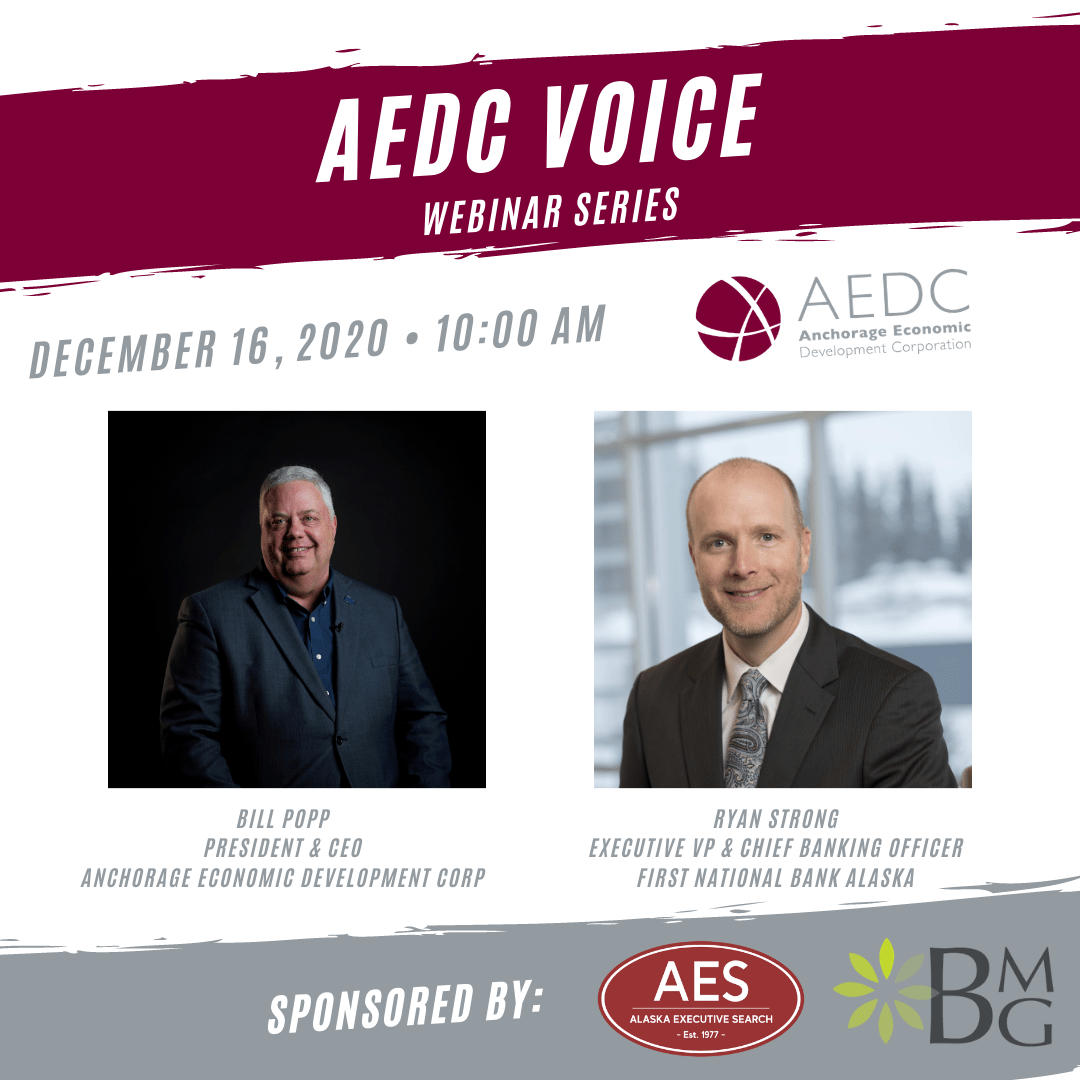 The December webinar will feature our Guest Speaker Ryan Strong, Executive Vice President and Chief Banking Officer at First National Bank Alaska (FNBA). Learn more about FNBA, how COVID has affected the banking industry and what they're seeing moving forward as we move into recovery.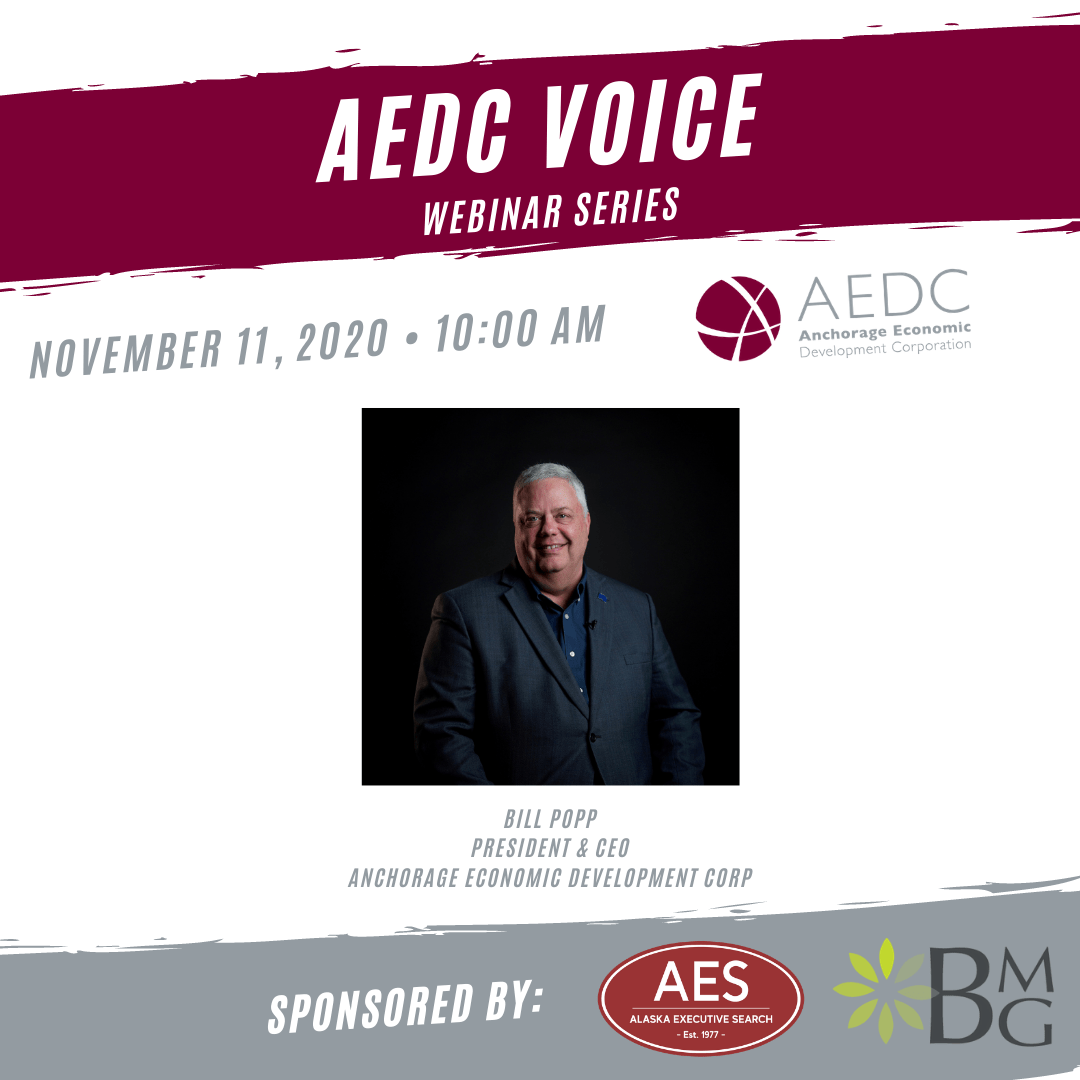 The November webinar will provide our members with important updates, including our latest employment report, how Anchorage compares with other Alaska communities, what we're seeing with unemployment, and broader industry and economic data.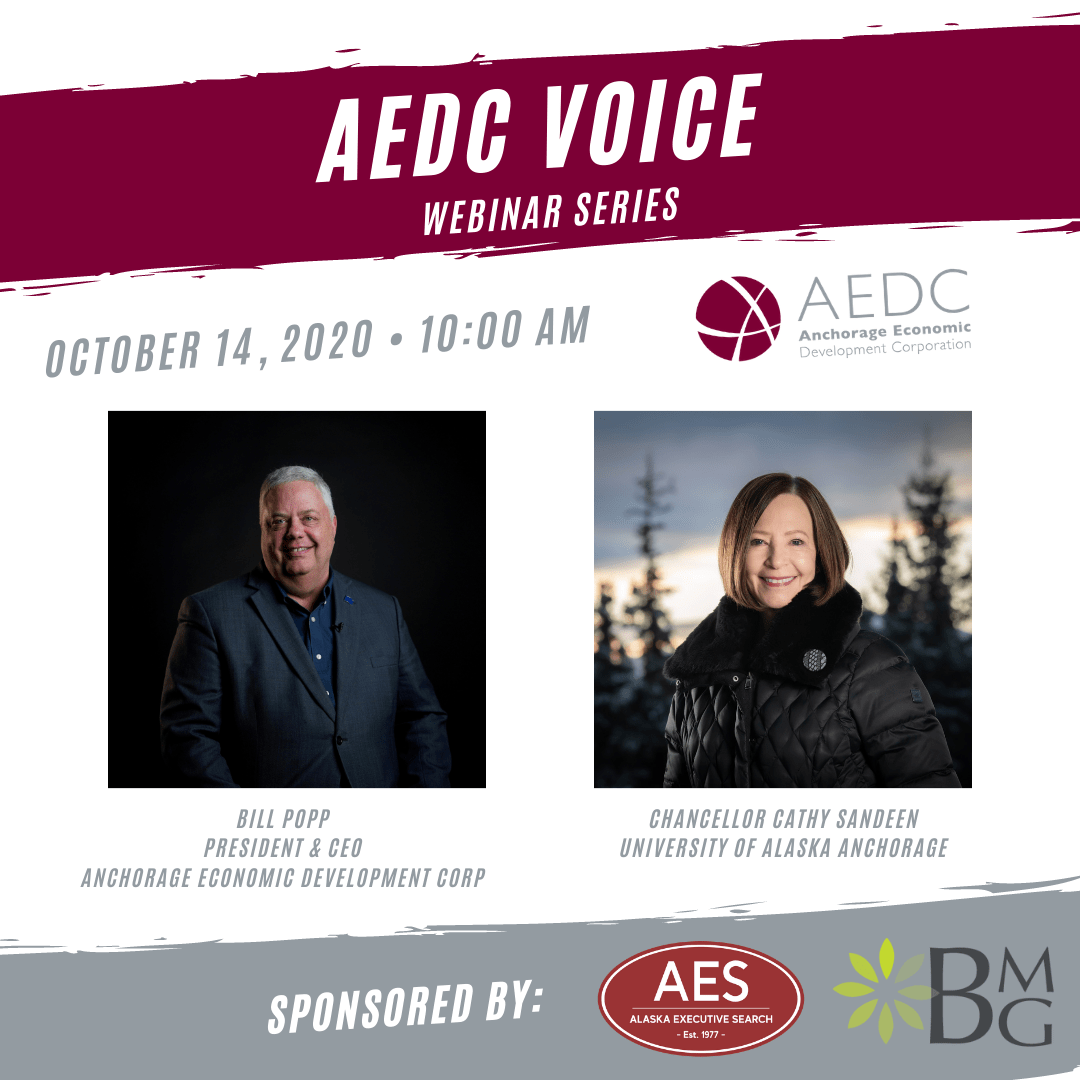 Dr. Cathy Sandeen is an educational leader who is committed to providing opportunity for more Alaskans to earn degrees and credentials through strategic innovation. She began serving as chancellor of the University of Alaska Anchorage in September 2018.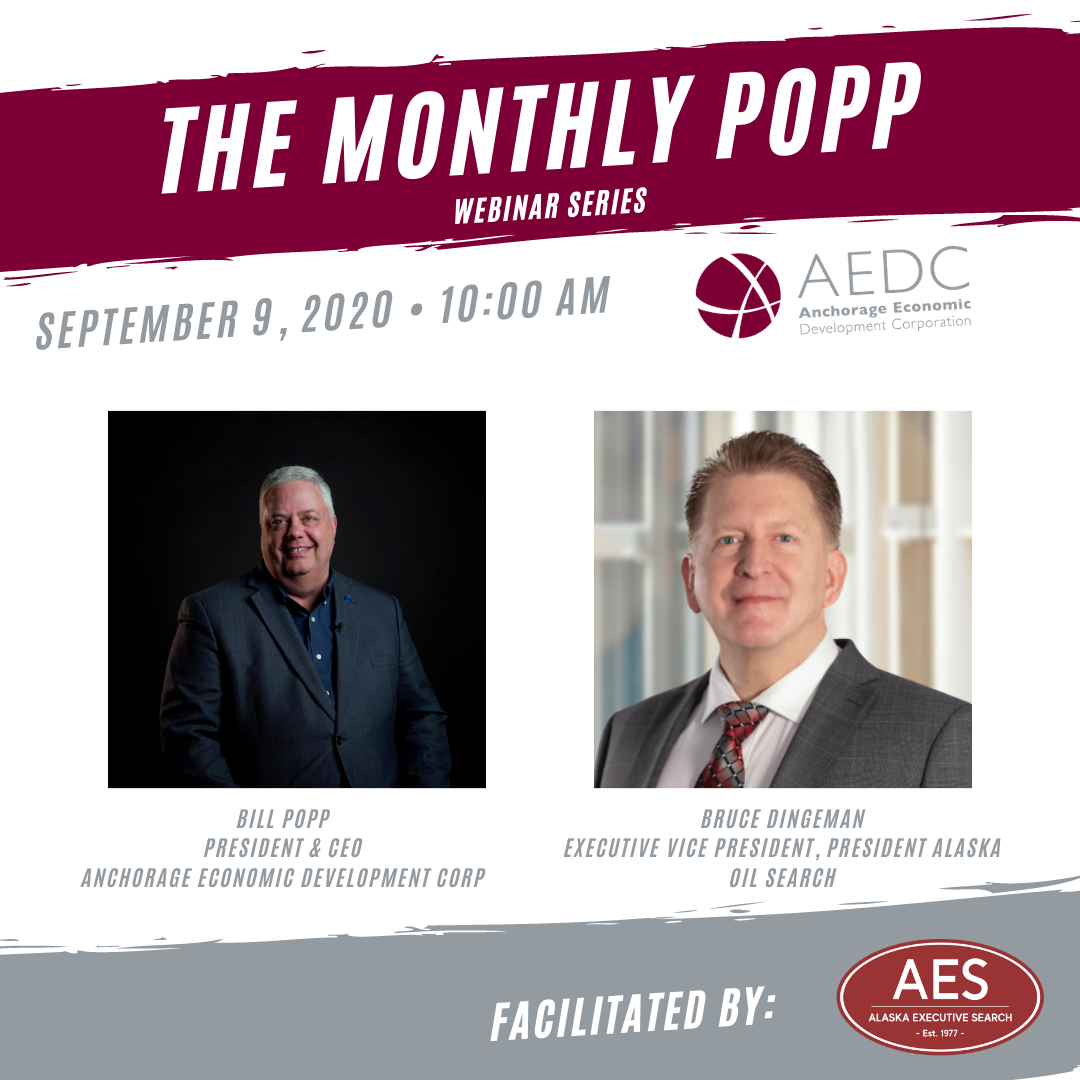 Bruce Dingeman currently serves as Executive Vice President and President Alaska for Oil Search where he is responsible for Operations and Development activities in Alaska. He has over 35 years of global industry experience. Prior to joining Oil Search, Bruce served as General Director for Naftogaz of Ukraine and led the upstream division of the firm.
Bruce began his career within Alaska and since that time he has held a wide range of technical, financial, and executive leadership roles covering a number of international and domestic locations at ConocoPhillips, Talisman, CASA Exploration, Naftogaz, and Oil Search.