The Monthly Popp is a webinar series hosted the second Wednesday of every month by the Anchorage Economic Development Corporation (AEDC), facilitated by Alaska Executive Search. The series will consist of a deeper dive into AEDC reports and interviews with key business leaders from different industry sectors that will provide an opportunity for AEDC investor companies to gain better insights into important companies, business leaders, and industry trends.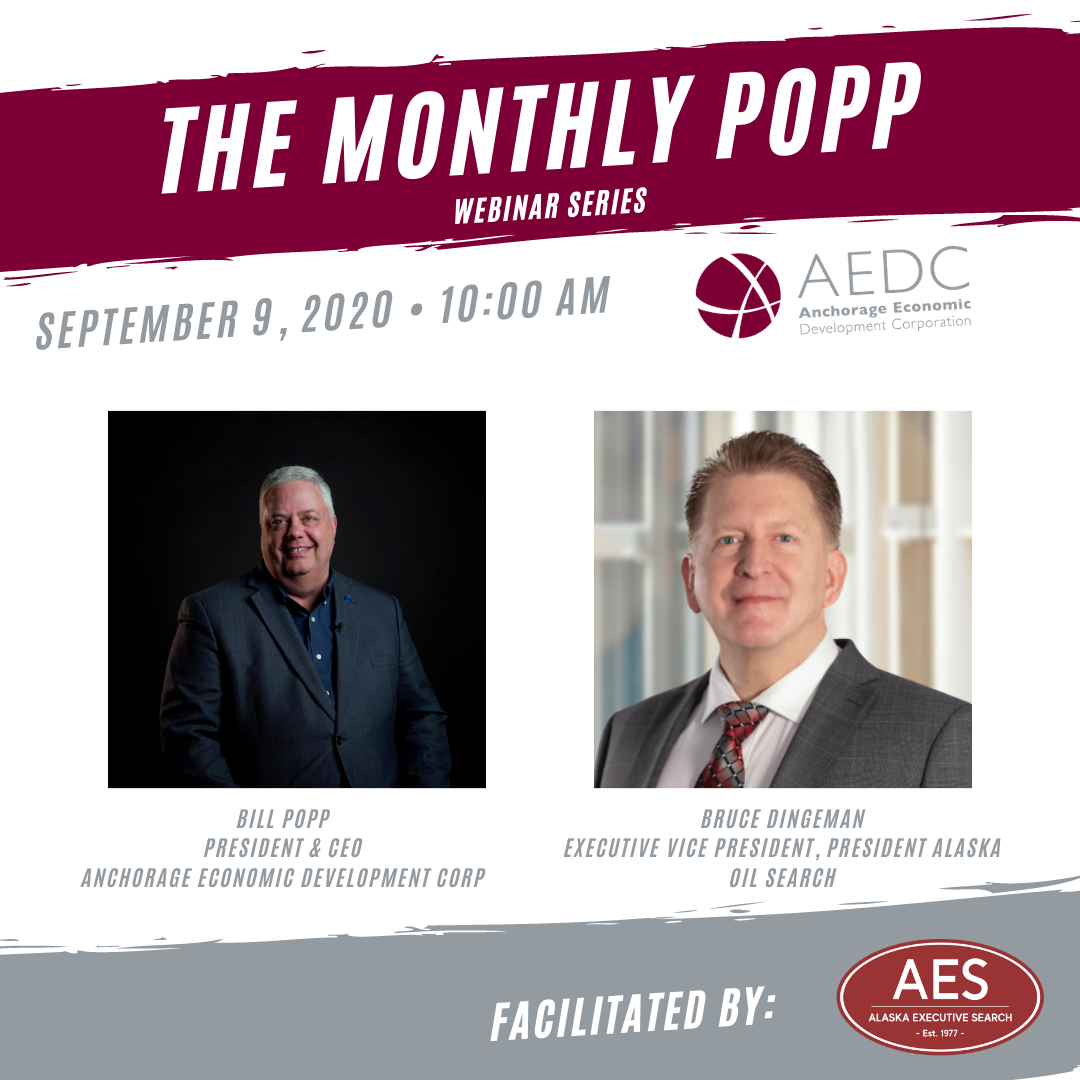 Look for your registration link in your investor e-news!
About our September Guest Speaker
Bruce Dingeman currently serves as Executive Vice President and President for Oil Search where he is responsible for Operations and Development activities in Alaska. He has over 35 years of global industry experience.
Prior to joining Oil Search, Bruce served as General Director for Naftogaz of Ukraine and led the upstream division of the firm.
Bruce began his career within Alaska and since that time he has held a wide range of technical, financial, and executive leadership roles covering a number of international and domestic locations at ConocoPhillips, Talisman, CASA Exploration, Naftogaz, and Oil Search.
Born in South Dakota, Bruce holds a bachelor's degree in Petroleum Engineering from the University of Wyoming and an MBA from Duke University, where he was named a Fuqua scholar. He has served as a member of the United Way Board of Directors, is an active member of the Society of Petroleum Engineers and is a registered Professional Engineer in Texas.