AEDC Voice
Webinar Series
AEDC Voice is a webinar series hosted the second Wednesday of every month by the Anchorage Economic Development Corporation (AEDC), sponsored by Alaska Executive Search and Bradison Management Group. The series will consist of a deeper dive into AEDC reports and interviews with key business leaders from different industry sectors that will provide an opportunity for AEDC investor companies to gain better insights into important companies, business leaders, and industry trends.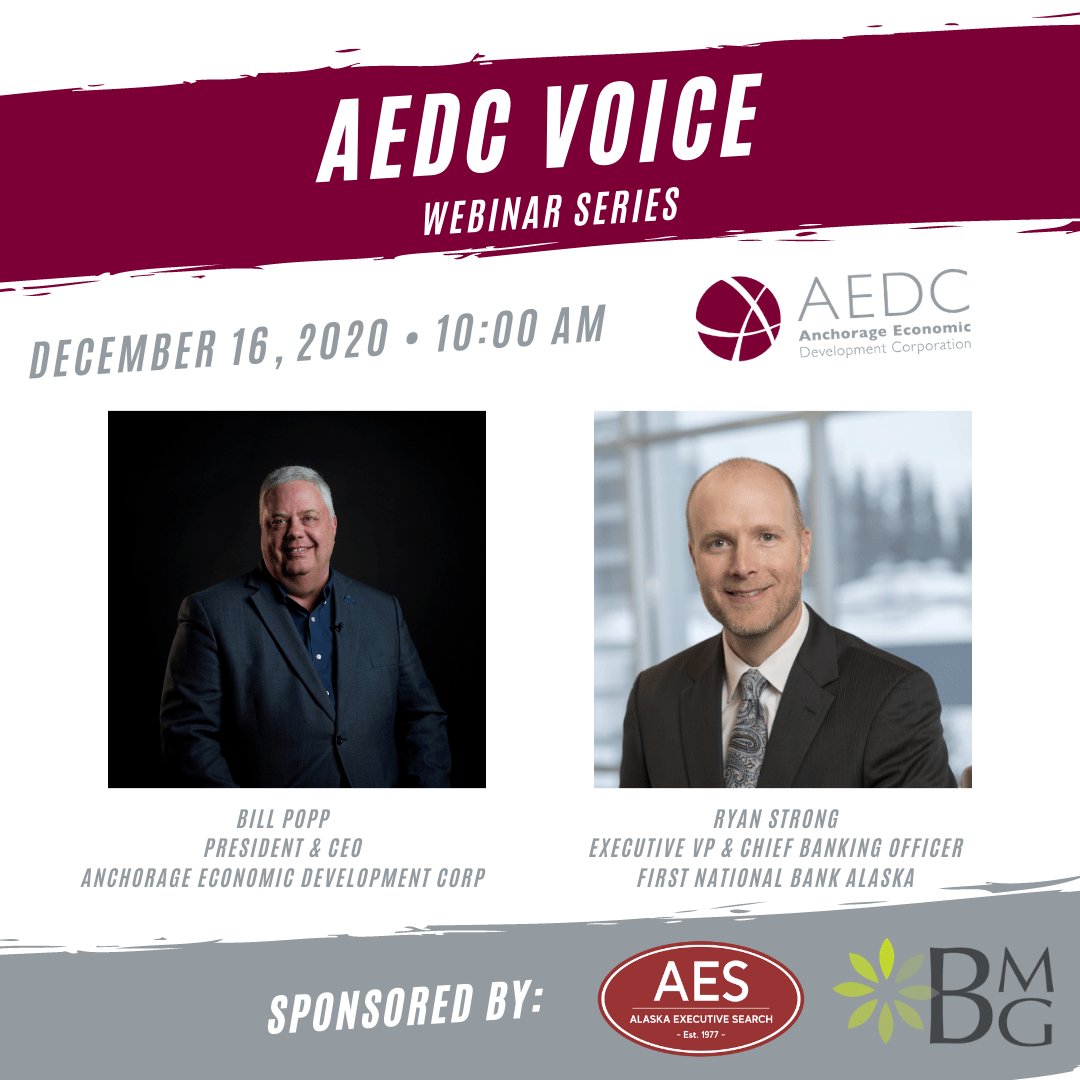 Join us December 16, 2020 at 10:00 a.m. for AEDC Voice with sponsor Alaska Executive Search & Bradison Management Group.
The December webinar will feature our Guest Speaker Ryan Strong, Executive Vice President and Chief Banking Officer at First National Bank Alaska (FNBA) and 2021 AEDC Board Member. Learn more about First National Bank, how COVID has effected the banking industry and what they're seeing moving forward as we move into recovery.
*Please note this month's webinar has now moved to the third Wednesday of the month*
Past Webinars
For access to the webinar recordings, please visit your membership portal or contact Tara Nokelby at tnokelby@aedcweb.com.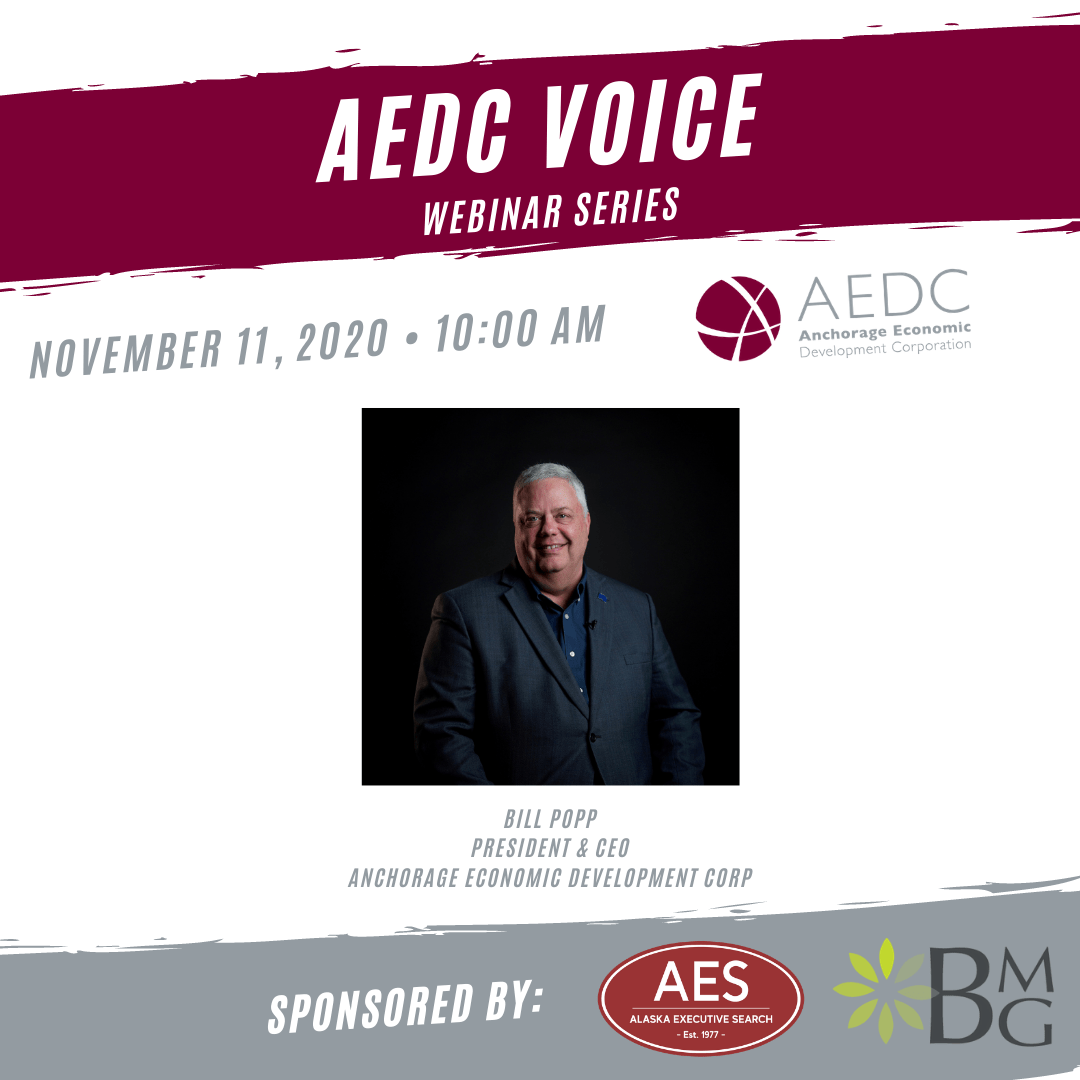 The November webinar will provide our members with important updates, including our latest employment report, how Anchorage compares with other Alaska communities, what we're seeing with unemployment, and broader industry and economic data.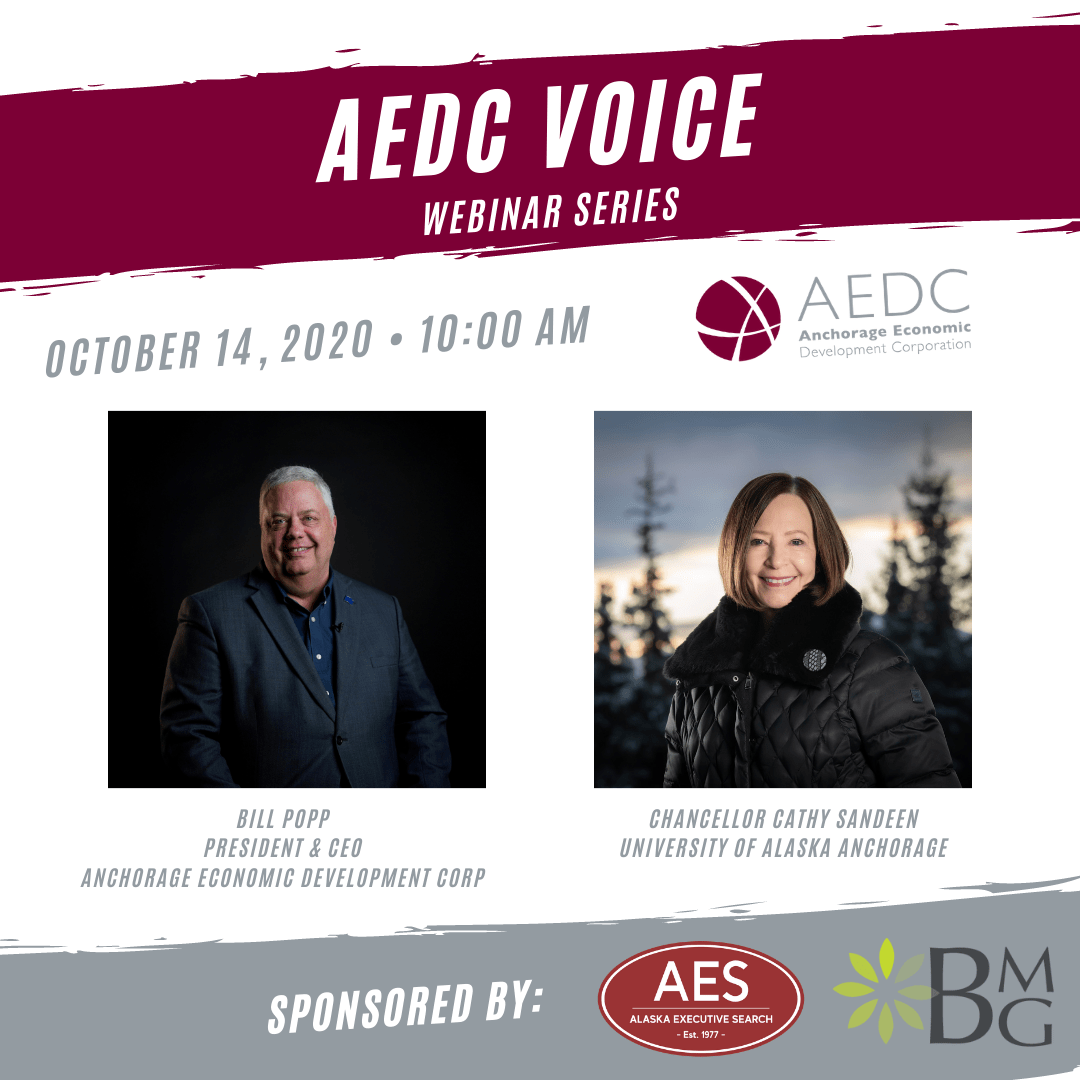 Dr. Cathy Sandeen is an educational leader who is committed to providing opportunity for more Alaskans to earn degrees and credentials through strategic innovation. She began serving as chancellor of the University of Alaska Anchorage in September 2018.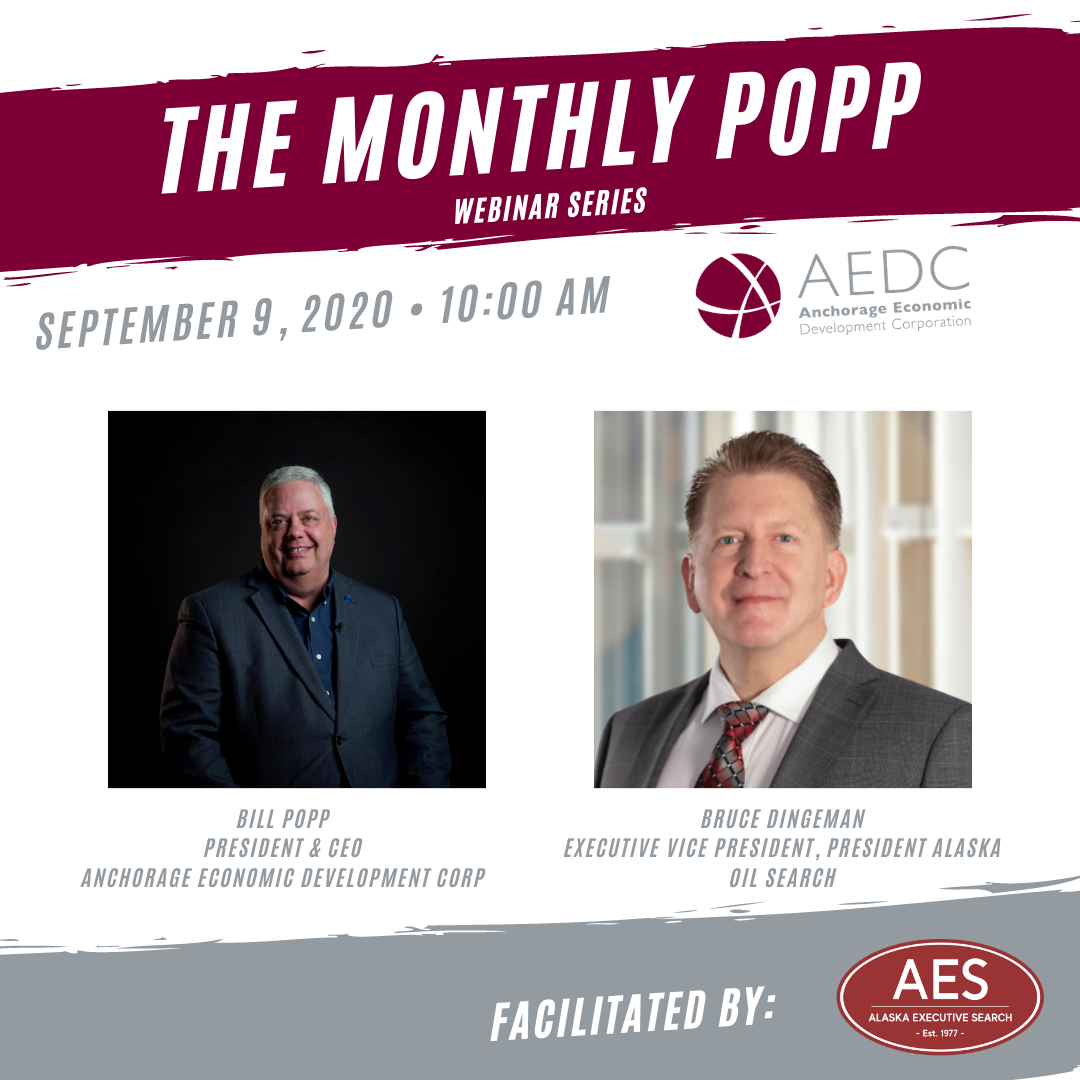 Bruce Dingeman currently serves as Executive Vice President and President Alaska for Oil Search where he is responsible for Operations and Development activities in Alaska. He has over 35 years of global industry experience. Prior to joining Oil Search, Bruce served as General Director for Naftogaz of Ukraine and led the upstream division of the firm.
Bruce began his career within Alaska and since that time he has held a wide range of technical, financial, and executive leadership roles covering a number of international and domestic locations at ConocoPhillips, Talisman, CASA Exploration, Naftogaz, and Oil Search.