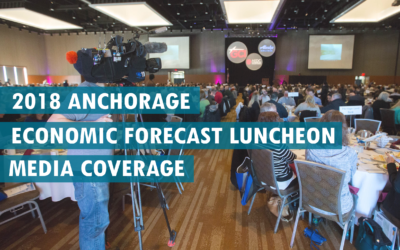 On Jan. 31, the sold-out 2018 Anchorage Economic Forecast Luncheon drew 1,500 Alaskan business leaders and entrepreneurs to the Dena'ina Civic and Convention Center for a program packed with networking opportunities, new economic research and reports and insights from...
read more
Sign up for our newsletter
Stay connected with us and our Investors about what's happening in the Anchorage economy and business community. AEDC e-newsletters contain updates about current news, events, announcements and new Investors!
We hate spam. Your email address will not be sold or shared with anyone else.