The mission of AEDC is to grow a prosperous, sustainable and diverse economy.
AEDC is a private nonprofit corporation (IRS code 501(c)(6)), operating since 1987. It exists to encourage growth and diversity in the Anchorage economy, promote a favorable business climate and improve the standard of living of Anchorage residents. Funding sources for the corporation are private contributions, municipal and state grants and contracts.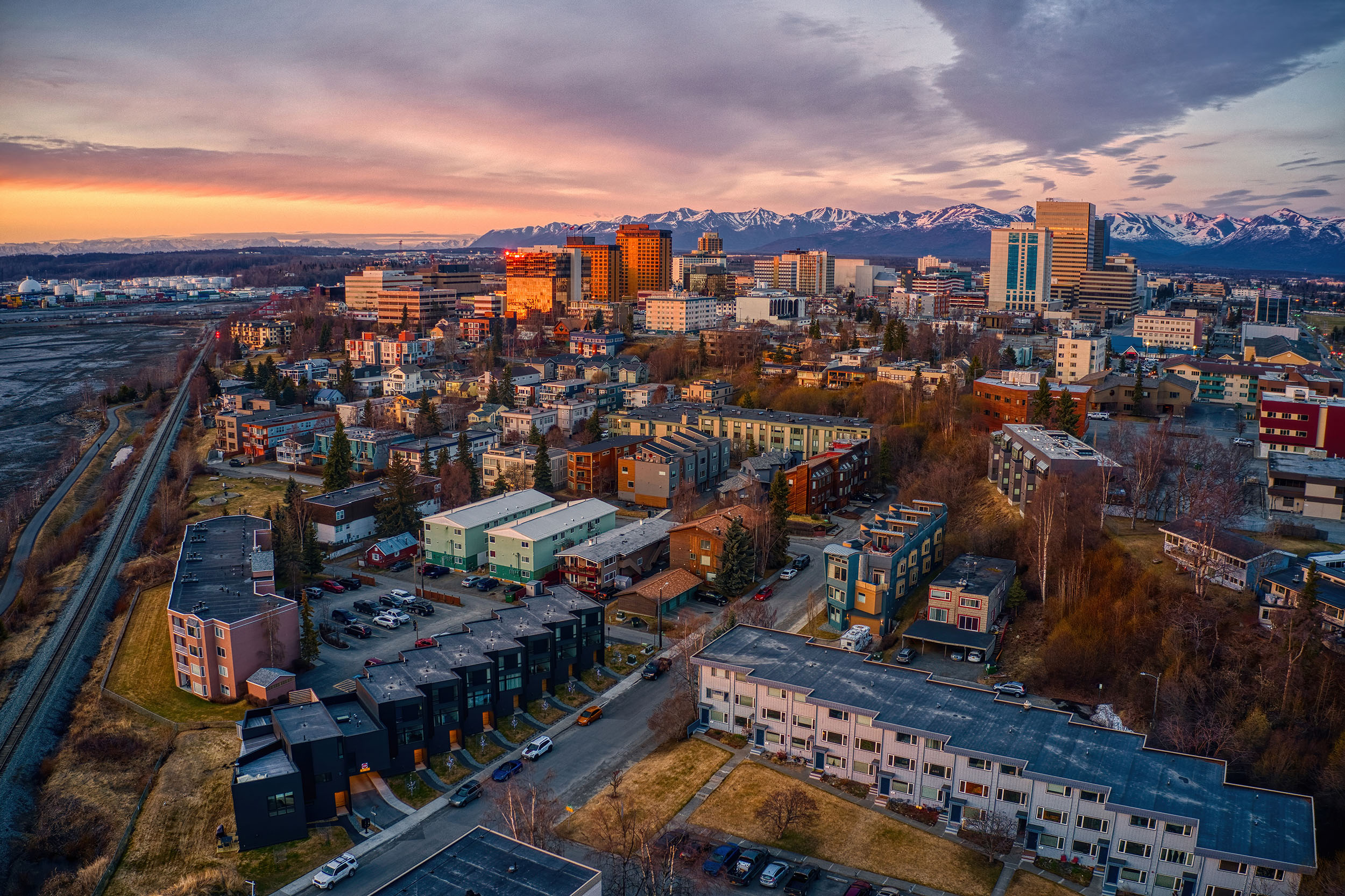 Our Vision
We will secure investments in physical infrastructure and community redevelopment
We will be a strong advocate for affordable health care, housing, education and community safety
We will be an advocate for workforce development and sound economic policy
We will develop, maintain and improve Anchorage's quality of life and unique recreational and creative opportunities
We will establish Live. Work. Play. as the community-wide priority with broad-based support from the public and business community
We will forge strategic partnerships with organizations to accomplish our vision and priorities
Integrity
Being transparent and ethical in all our dealings
Credibility
Demonstrating competency and expertise in everything that we do
Proactive
Creating opportunities through innovative actions
Collaboration
Leveraging our strengths with the strengths of others
Sustainability
Assuring continuance of mission
Among our many services,
AEDC can:
Advise companies on the Anchorage market and potential opportunities
Assist corporations in finding commercial land, buildings and office space
Serve as an advocate to simplify the process of working with the Municipality of Anchorage
Connect companies with Anchorage business and community leaders and influencers
Create strategic initiatives to support growth in specific industry sectors
Connecting Businesses to Information and Opportunities
AEDC provides industry expertise and economic resources to both large corporations and growing companies interested in locating or expanding their business in Anchorage. We produce trusted employment data and economic research that provides a clear snapshot of the city's economy.
Supporting Business Growth Across Industries
To maintain a competitive environment, we work to develop strategic initiatives that expand opportunities within individual industries. We also provide a variety of resources to support current and potential Anchorage businesses as they consider expansion or relocation to Anchorage and Southcentral Alaska.
Expanding Opportunities in Anchorage and Southcentral Alaska
In April 2008, AEDC, the Matanuska-Susitna Borough and the Kenai Peninsula Borough agreed to an economic development partnership that jointly promotes business opportunities in Southcentral Alaska. At AEDC, we publicize all three communities and connect companies to the many opportunities within them.