The mission of AEDC is to grow a prosperous, sustainable and diverse economy.
AEDC has been in operation since 1987 as a private nonprofit corporation (IRS code 501(c)(6). It exists to encourage economic growth and diversity in Anchorage, to promote a favorable business climate, and to raise Anchorage residents' standard of living. Private contributions, municipal and state grants, and contracts provide funding for the corporation.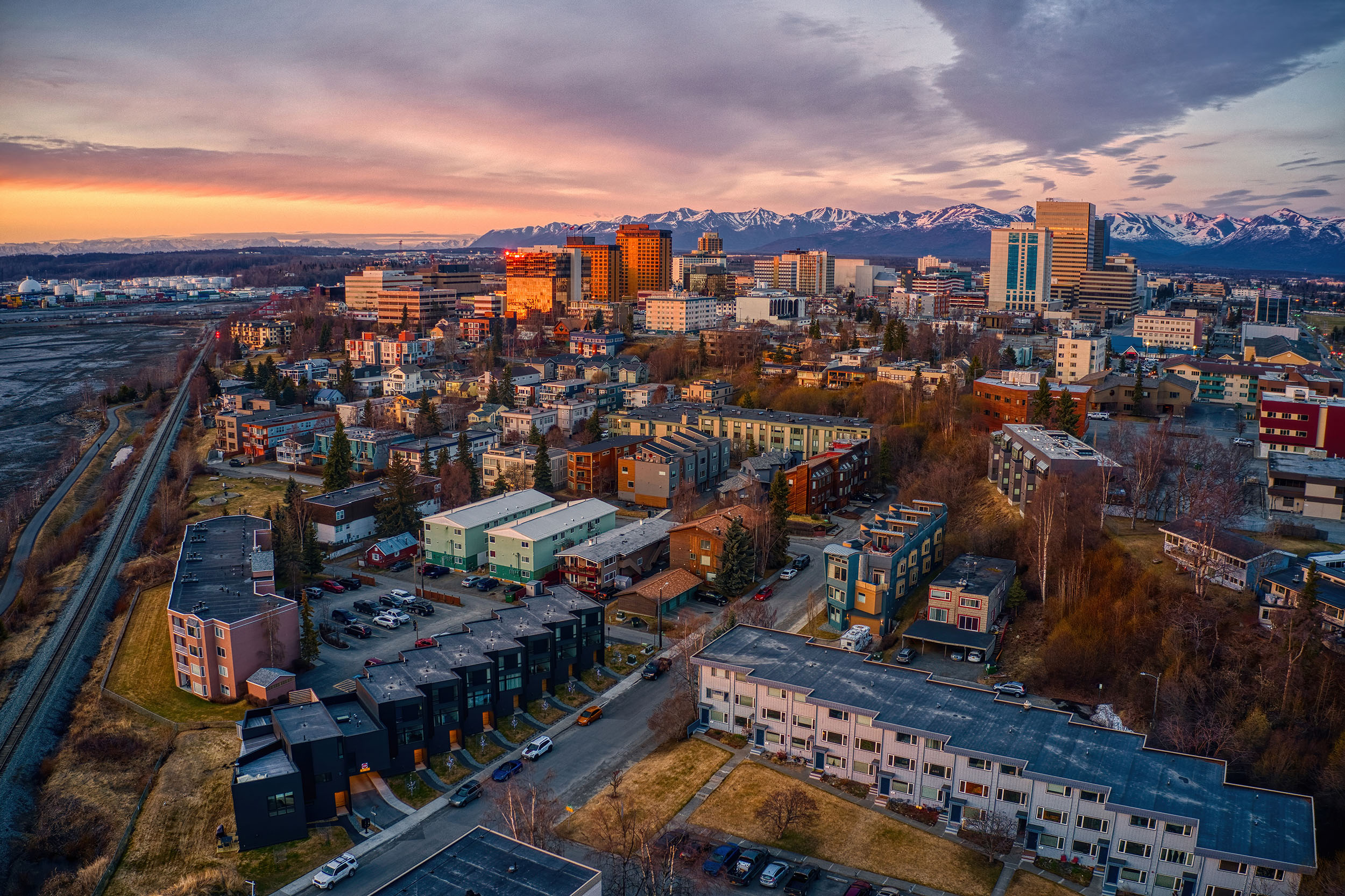 Our Vision
We will secure investments in physical infrastructure as well as community revitalization.
We will be vocal supporters of affordable health care, housing, education, and community safety.
We will be a strong proponent of workforce development and sound economic policy.
We will develop, maintain, and enhance Anchorage's unique recreational and creative opportunities.
We will form strategic alliances with organizations in order to achieve our vision and priorities.
Integrity
Being transparent and ethical in all our dealings
Credibility
Demonstrating competency and expertise in everything that we do
Proactive
Creating opportunities through innovative actions
Collaboration
Leveraging our strengths with the strengths of others
Sustainability
Assuring continuance of mission
We offer a variety of services, including:
Inform businesses about the Anchorage market and potential opportunities.
Assist corporations in locating commercial land, buildings, and office space.
Serve as an advocate to simplify the process of working with the Municipality of Anchorage.
Connect businesses with business and community leaders and influencers in Anchorage.
Create strategic initiatives to help specific industry sectors grow.
Connecting Businesses to Information and Opportunities
AEDC offers industry expertise and economic resources to large corporations as well as growing businesses interested in locating or expanding their operations in Anchorage. We generate reliable employment data and economic research that provides a clear picture of the city's economy.
Supporting Business Growth Across Industries
We work to develop strategic initiatives that expand opportunities within individual industries in order to maintain a competitive environment. We also offer a variety of resources to current and prospective Anchorage businesses considering expansion or relocation to Anchorage and Southcentral Alaska.
Expanding Opportunities in Anchorage and Southcentral Alaska
The Matanuska-Susitna Borough, the Kenai Peninsula Borough, and AEDC came to an agreement in April 2008 to form an economic development partnership to promote business opportunities in Southcentral Alaska. AEDC promotes all three communities and connects businesses to the numerous opportunities they offer.