AEDC staff is small but accomplishes much. Although each position is structured to provide a specialized function, the staff interacts closely on projects, combining their expertise to see a project to fruition. Listed below is a brief description of each person's background and the major focus of his or her position.
Bill Popp
President & CEO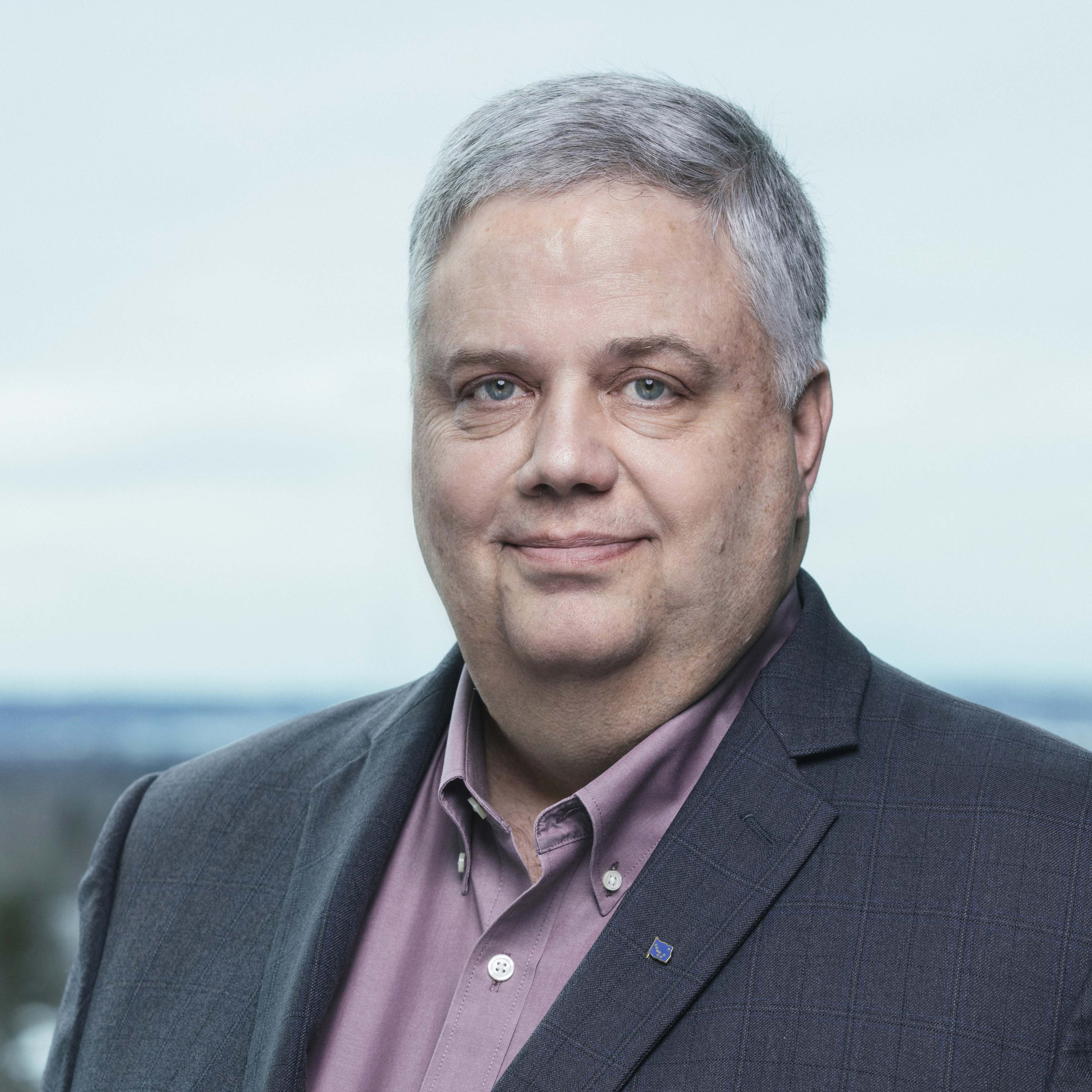 Bill Popp has spent 45 years in both the Alaska private and public sectors. As President & CEO of the Anchorage Economic Development Corporation since 2007, he sets the strategic direction in marketing Anchorage and Alaska to companies and global industries considering Anchorage as a place in which to do business and assists local businesses looking to expand both within Anchorage and Alaska as well as Lower 48 and international markets.
Prior to joining AEDC, Popp was a special assistant in the Kenai Peninsula Borough Mayor's office focused on oil and gas and mining policy. Popp was also an elected municipal government official for the Kenai Peninsula Borough (KPB) and presided over the KPB Assembly as president in 2000. Popp has over 25 years of private industry experience working for large national and regional businesses and as a small business owner. His also served as project coordinator of the Challenger Learning Center for Alaska.
Popp is currently co-chair of the 49th State Angel Fund Business Advisory Committee. He is a board member of the Anchorage Chamber of Commerce, Visit Anchorage, Anchorage Downtown Partnership, Alaska Public Media, and the Anchorage Concert Association. Popp also serves as a member of the Alaskan Command Civilian Advisory Board, the JBER Community Partnership Leadership team, is co-chair of the Governor's Alaska Civilian Armed Services Team (ACAST) and is a member of the leadership team of the Alaska AeroNexus Alliance, a partnership of the Alaska International Airport System, the Municipality of Anchorage and AEDC.
Popp has previously served as chair of Mayor Berkowitz JBER Base Economic Analysis Research (BEAR) Working Group and co-chair of the initial efforts to oppose the force reduction of the 4-25 Army Brigade at JBER. Popp was also a member of Governor Bill Walker's Transition Committee and member of Mayor-Elect Ethan Berkowitz's Transition Committee. He has also served as chair of the Governor's Broadband Task Force, a member of the UAA College of Business and Public Policy Advisory Board, and Municipality of Anchorage Energy Policy Task Force.
Other past service includes serving on the Legislative Energy Policy Stakeholders Group; chairman of the KPB Economic Development Criteria Task Force; chair of the Economic Development Committee for the Municipality of Anchorage; vice chairman of the Alaska Stranded Gas Act Municipal Advisory Group; co-chair of Governor Murkowski's Agrium Task Force; chair of the Kenai Peninsula Development Coalition; consultant for the British Columbia Provincial Government's Offshore Oil and Gas Team; member of the Tri-borough Commission Energy Task Force; Board member of the Kenai Peninsula Borough Economic Development District; Fundraising Chair of the 2006 Arctic Winter Games; Fundraising Chair for the USS Anchorage Commissioning Ceremony; and a member of the Cook Inlet Natural Gas Pipeline Terminus Group.
Popp first moved to Anchorage in 1968 as a military dependent at Elmendorf Air Force Base. A graduate of East Anchorage High School in 1977, Popp and his wife Nicole married in 1979. Work took Popp to the Kenai Peninsula in 1983 where he and Nicole raised their daughter and son over the 25 years they lived in Kenai. They have two grandchildren who live in Anchorage and happen to be military dependents too.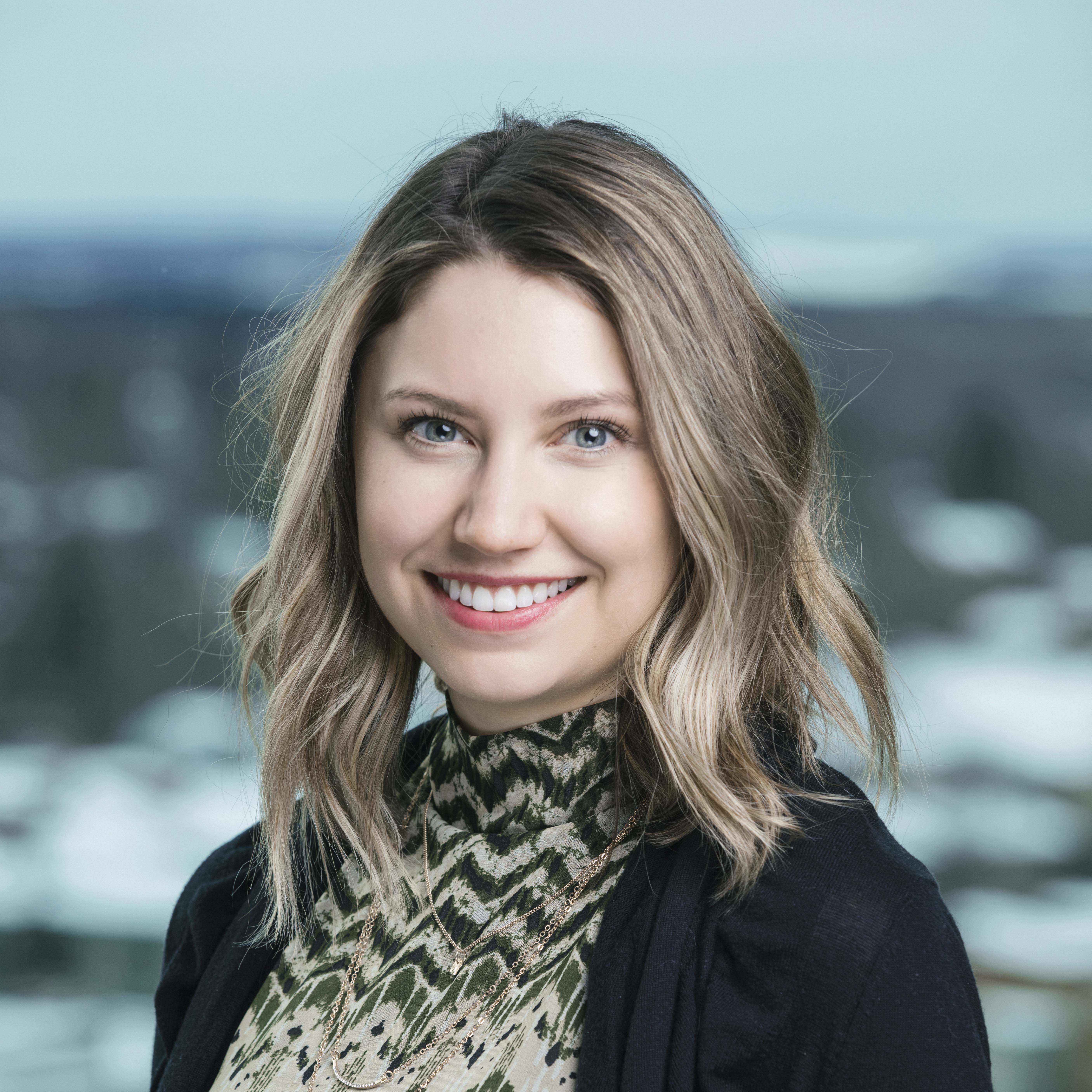 Emma Kelly - Business & Economic Development Director
As Business and Economic Development Director, Emma is responsible for creating and executing strategies to help grow and diversify Anchorage's economy. These strategies include the design and execution of AEDC's Business Retention & Expansion program, attracting new businesses and industries to Anchorage, assisting Alaska entrepreneurs in building their businesses and helping existing Anchorage companies grow.
Emma spent her early years in Southeast Alaska but grew up in Anchorage. She graduated with a Political Science Degree from Gonzaga University and moved back to Anchorage soon after. Emma loves to be involved in her community and is the current chair of the Anchorage Chamber Young Professionals Group. Prior to joining the team at AEDC, Emma worked in Marketing and Public Involvement in the private sector.
A self-proclaimed "weekend warrior," Emma loves to spend her time outside running, hiking, and cross country skiing with her dog, June Bee.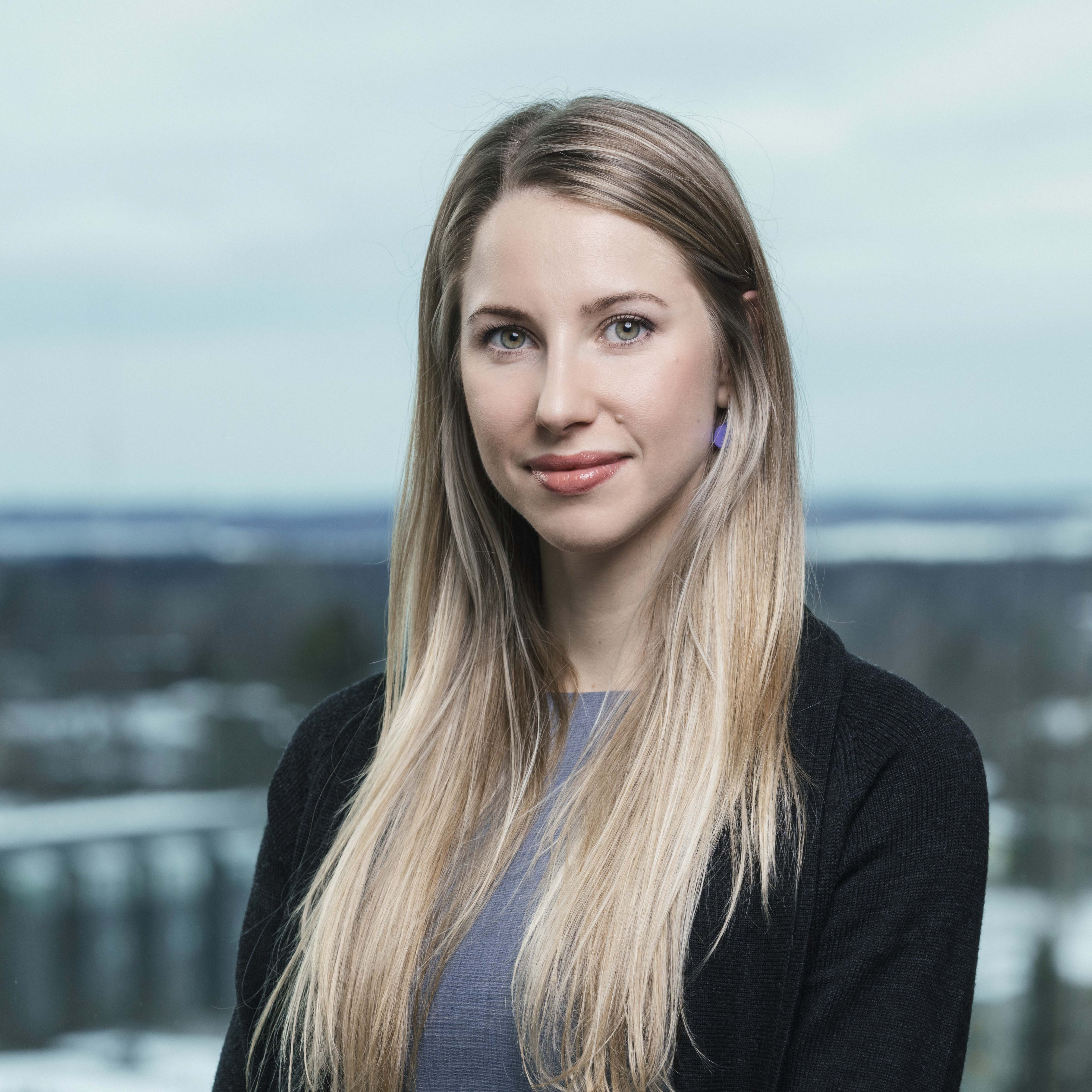 Allison Meyers - Operations Manager
As Operations Manager, Allison executes the day-to-day operations of the AEDC offices including managing human resources, accounting, IT as well as grant writing and administration and plays a support role to division directors in driving AEDC's key strategic initiatives and visions. Allison graduated from UAA with a degree in investment finance and spent three years at BP in Procurement and Supply Chain Management before moving on to restaurant management and joining AEDC in spring 2016. Allison comes from a family of entrepreneurs and owned her first business at 17; she continues to own a role in family businesses as well as personal ventures.
Allison is a lifelong Alaskan from Bethel. Because of the isolated nature of Bethel and the extreme weather, in her youth it was customary to be able to seek solutions to inordinate obstacles. Seventy-foot snow drifts separating her from the schools bus, frozen water pipes, and escaped pigs from her family's farm — these early challenges influenced how she views the world and her ability to focus and find out-of-the-box solutions to perceived challenges.
Allison is an outdoor, subsistence and travel enthusiast. She has lived in Australia and has spent time in Indonesia, New Zealand, Costa Rica and Europe. She now lives in Anchorage with her dog, two cats, four chickens and two beehives.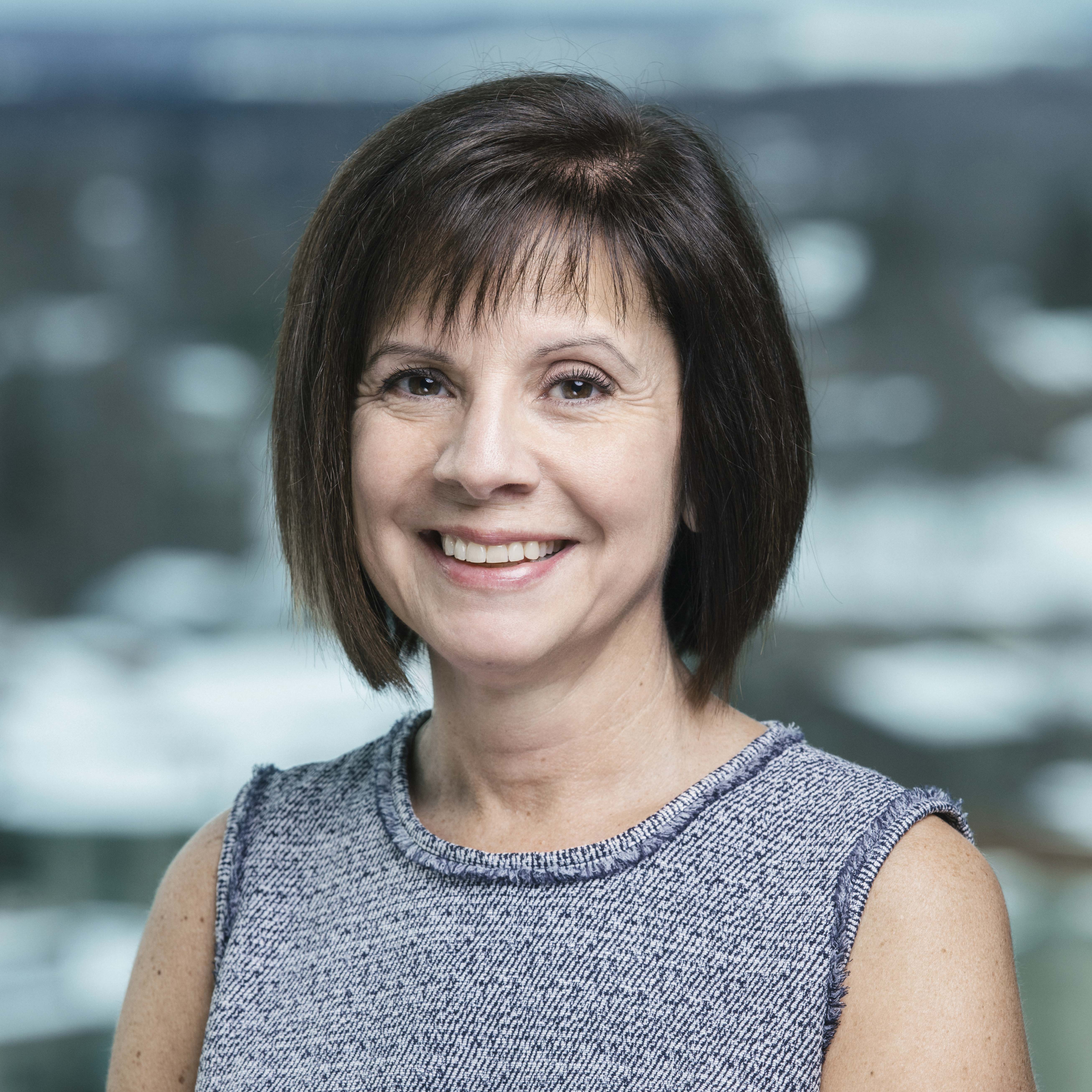 Darleen Fernandez - Development Director
As Development Director, Darleen is responsible for AEDC Investor relations and events. In addition to working to attract new companies to join AEDC, she also ensures current Investors fully leverage membership benefits and opportunities.
Before joining AEDC Darleen was development director at Girl Scouts of Alaska following nearly 20 years as an administrator and fundraiser with local arts organizations including the Anchorage Symphony Orchestra and Sitka Summer Music Festival. She holds a bachelor's degree in Journalism and Public Communications from UAA.
Outside of work Darleen is often found in the company of amazing friends she's had the good fortune to make since her family moved to Anchorage from San Francisco in the mid-'70s, rarely misses the chance to walk the Coastal Trail and routinely checks Alaska Airlines' website for travel opportunities.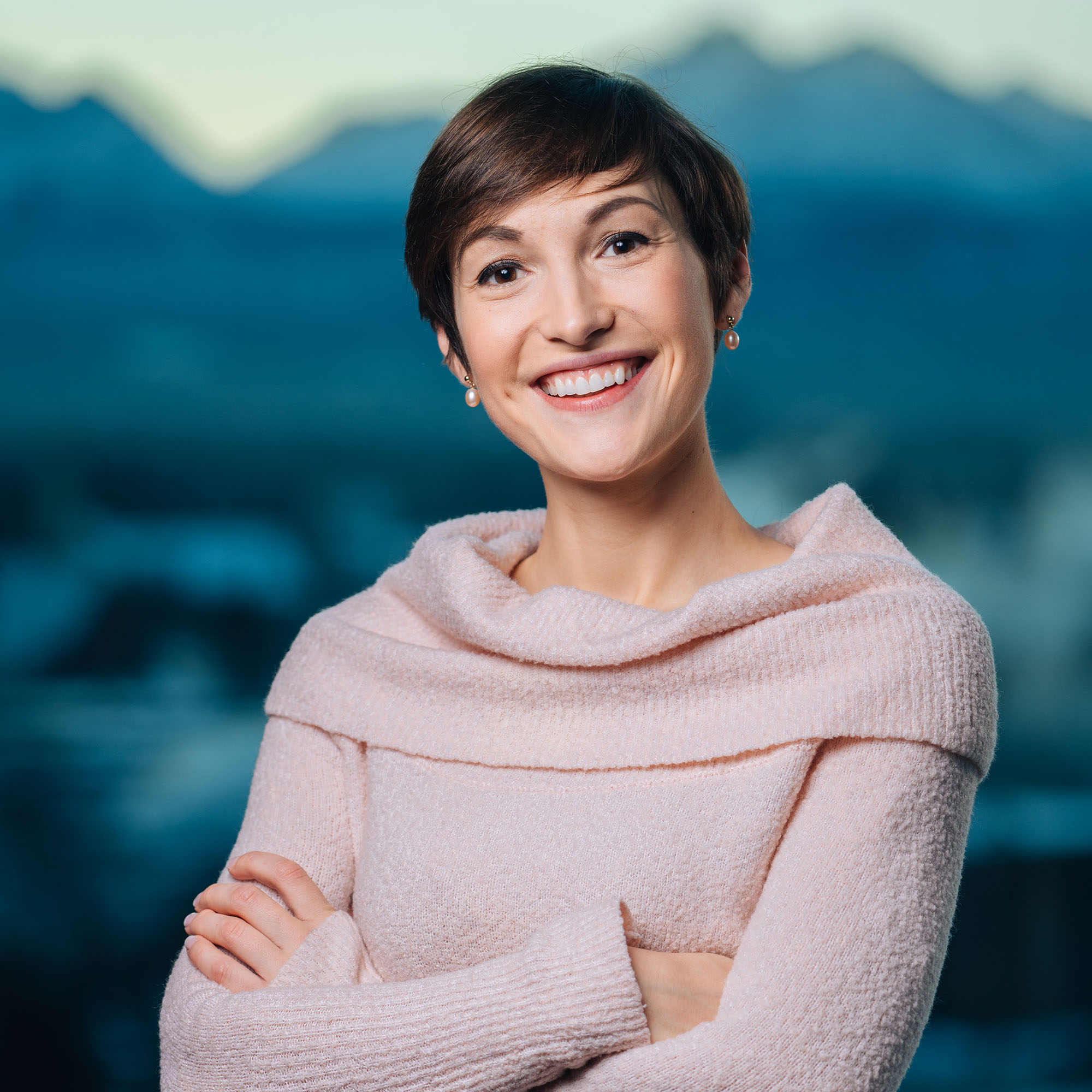 Katie Dougherty - Communications Director
As Communications Director, Katie oversees the development of AEDC's strategic marketing and communications plan and ensures its alignment with organizational and department goals. She works with press and media to manage coverage of AEDC events, policy, and research; designs, edits, and formats AEDC research and reports; and also communicates with AEDC investors, economic developers, and the public through a variety of other platforms, including social media, web editing and design, and regular electronic newsletters.
Katie was born and raised in Anchorage. She has a bachelor's degree in political science from Colorado College, and a Master's in Public Administration from the University of Alaska Anchorage. She is a member of the Board of Directors of Alaska Common Ground. Before joining AEDC, Katie worked for Mayor Ethan Berkowitz, first as a Project Manager in the Office of Economic and Community Development (OECD) before transitioning to a communications role. She believes in the power of information to unlock community engagement and conversation – the path to great policymaking.
Katie unwinds in the gym, cooking a beautiful meal, or laughing.