2023 3-Year Outlook Luncheon

The 2023 3-Year Outlook Luncheon
August 2nd, 2023
11:00 am – 1:00 pm
At the Dena'ina Center in Anchorage Alaska
Exhibit Hall Opens at 10:30 am
Presentation Starts Promptly at 11:30 am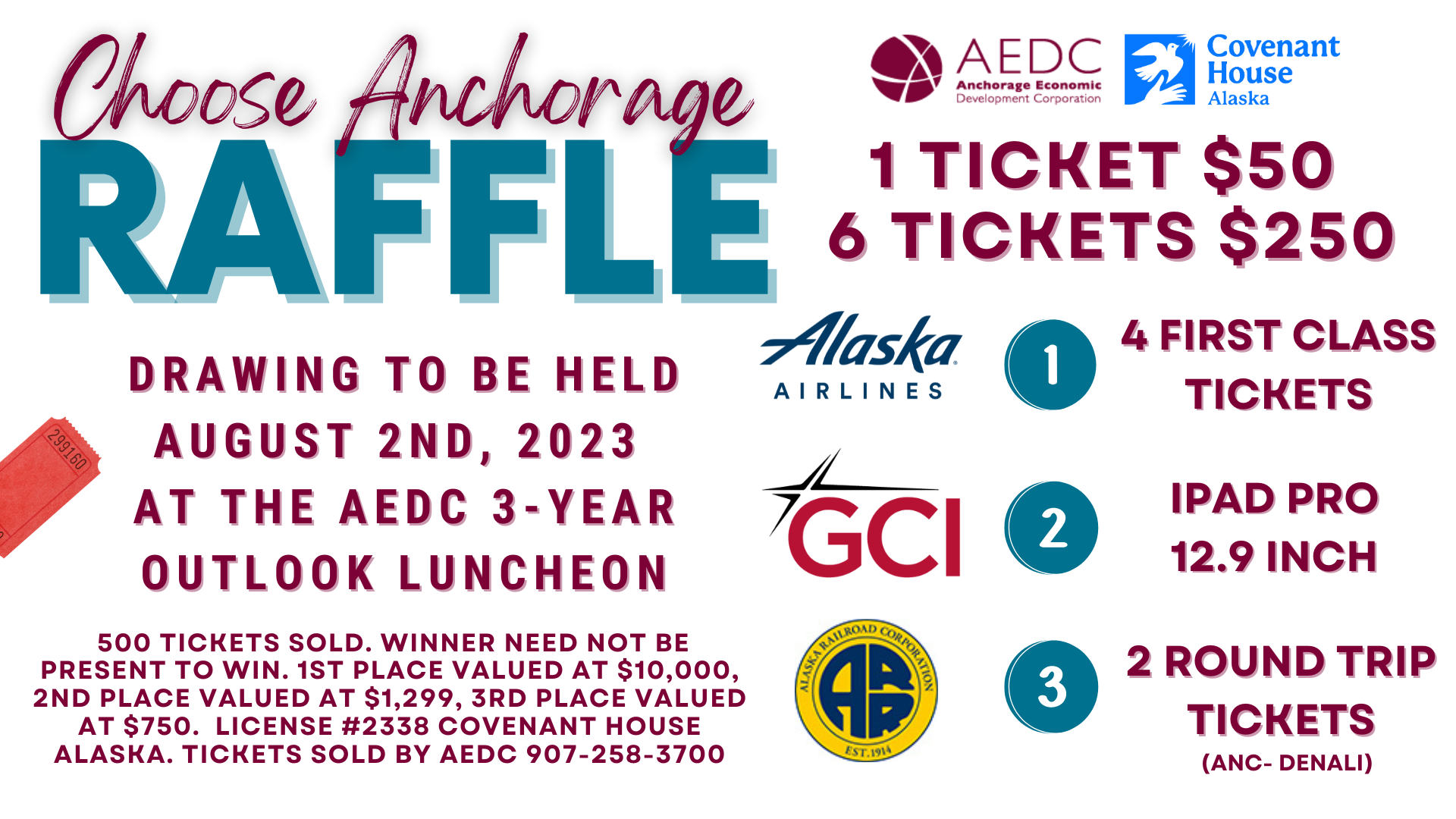 Tickets will be sold now at AEDC in person or via phone 907-258-3700
or in person at the Luncheon August 2nd, 2023. 
Keynote Speaker Mick Cornett is a four-term Mayor of Oklahoma City (OKC) responsible for leading an economic renaissance that generated $6 billion
in private sector investment. His leadership was instrumental in bringing the NBA to OKC, and he famously put the entire city on a diet to raise awareness on
the national issue of obesity. During his time in office, the city invested nearly $2 billion in schools and infrastructure dedicated to improving the city's
quality of life like parks, urban transit, wellness centers, a convention center, and other infrastructure that has significantly altered
OKC's landscape and improved the quality of life for its citizens.
Bill Popp, AEDC's President & CEO, will present the 3 Year Economic Outlook for Anchorage and the findings of numerous
on-going research projects on consumer confidence, jobs, and other topics.
Choose Anchorage Leadership Committee members will provide updates on the development of the initiative's
revitalization strategy, as well as on the progress made to date and the plan's next actions.
For Sponsorship Opportunities please call 907-258-3700 or email development@aedcweb.com
FAQ
When will tickets go on sale?
Tickets will go on sale for Investors on May 16th, 2023 and for Non-Investors June 1st, 2023.
Will discount codes be provided to investors?
No codes will be used. Investors are granted first access to discounted seats.
How do I distribute tickets among attendees?
By clicking the link in your email to view your order, you may assign or transfer tickets to attendees using simply an email address or phone number.
How will Diamond Investors receive their table tickets?
The primary contact on file will receive and email with the tickets by May 26th, 2023.
What if the payment portal is unable to process my credit card?
Certain corporate cards have been discovered to be restricted from purchasing through third-party sites; if you encounter this difficulty, please email us at develpoment@aedcweb.com to purchase tickets.
Can we be invoiced to avoid company table processing fees?
Yes, Non-Members must pay via credit card or check over the phone when making reservations. Current members may be invoiced.
When does the presentation begin?
The networking and exhibitor hall doors open at 10:30 a.m. The presentation will begin promptly at 11:30 a.m.
Will the conference be broadcast live or recorded?
The conference will not be recorded or streamed live. Certain segments may be pre-recorded and made available on our website after the event.
Thank you to our Co-Speaker Sponsors!