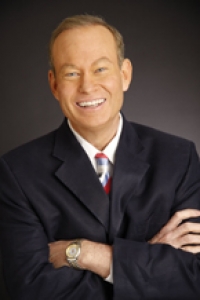 Anchorage Economic Development Corporation announces 3-Year Outlook Luncheon speaker. Former Mayor of Oklahoma City will share insights from his administration's economic development successes with Anchorage business community.
Former Mayor of Oklahoma City Mick Cornett will serve as Anchorage Economic Development Corp.'s 2023 3-Year Outlook Luncheon keynote speaker. The four-term mayor led Oklahoma City's economic renaissance, which has been heralded as an example of how cities across the United States can engage their communities in revitalization efforts.
Cornett's leadership was instrumental in bringing an NBA franchise to the city, investing billions of dollars in schools and infrastructure, and passing the $777 million quality-of-life infrastructure program MAPS 3, which led to a 70-acre park downtown, new convention center, an advanced whitewater rafting facility, senior wellness centers, new bike trails, a modern streetcar system and more. Newsweek listed him as one of The 5 Most Innovative Mayors in America, and an international panel named him the second-best mayor in the world.
Cornett's book "The Next American City: The Big Promise of Our Midsize Metros" takes a deep dive into Oklahoma City's successes, as well as those of other midsize cities, and applies them to his vision for the country.
"Oklahoma City's innovative economic development initiatives have long been an inspiration to us," said Bill Popp, president and CEO of AEDC. "I'm thrilled to welcome Mr. Cornett to Anchorage; I believe his message will provide fantastic insight for our business community and help illustrate what is possible for the future of our city."
His appearance builds on the momentum from Roger Brooks' 2022 visit, TIP Strategies' in-depth research into growth opportunities for Anchorage and the Choose Anchorage framework launched in early 2023. The 3-Year Outlook Luncheon will be held at the Dena'ina Center August 2. To purchase tickets and learn more about the luncheon, visit www.aedcweb.com or purchase tickets here!
About AEDC
AEDC is a private nonprofit corporation, operating since 1987. It exists to encourage growth and diversity in the Anchorage economy, promote a favorable business climate and improve the standard of living of Anchorage residents.