Anchor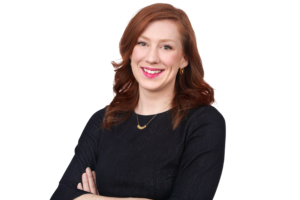 age Economic Development Corporation will dive deeper into the fight for top talent at its January 2024 luncheon with keynote speaker Patience Fairbrother, Vice President of talent attraction at Development Counsellors International (DCI).
Employers and communities across the country are competing for a pool of talent that has more agency and mobility than ever before. As the Baby Boomer generation heads toward retirement, the gap between open jobs and available workforce will only become wider.
"Talent attraction is one of the key pillars of our Choose Anchorage framework, and one of the most critical challenges facing Anchorage today," said AEDC President and CEO Jenna Wright. "We are so excited that this year's keynote will give us a look at the most up-to-date national workforce trends and provide us with more tools to promote Anchorage's value proposition for talent."
The 2024 Economic Forecast Luncheon will take place Wednesday, Jan. 24 at the Dena'ina Center. In her keynote presentation, Fairbrother will draw from DCI's extensive research to share insights on national relocation trends; the "path to purchase" for individuals considering a new location or job opportunity; the role of tourism in talent attraction; the highly subjective concept of "quality of life" and what it means to talent; and the future of remote work.
Fairbrother helps cities, states and more attract workforce through research and targeted marketing campaigns. She holds a bachelor's degree in psychology from Kenyon College and her work has been recognized in the International Economic Development Council (IEDC) Excellence in Economic Development Awards, Summit Creative Awards, AVA Digital Awards, Horizon Interactive Awards, and MarCom Awards. She has been a featured speaker on place marketing research and best practices at conferences including Young, Smart & Local, Destinations International, ECONOMIX, the Society of American Travel Writers, and in communities from Buffalo to Birmingham.
For the latest information on AEDC's 2024 Economic Forecast Luncheon, sponsorship opportunities or to purchase tickets, please click here!