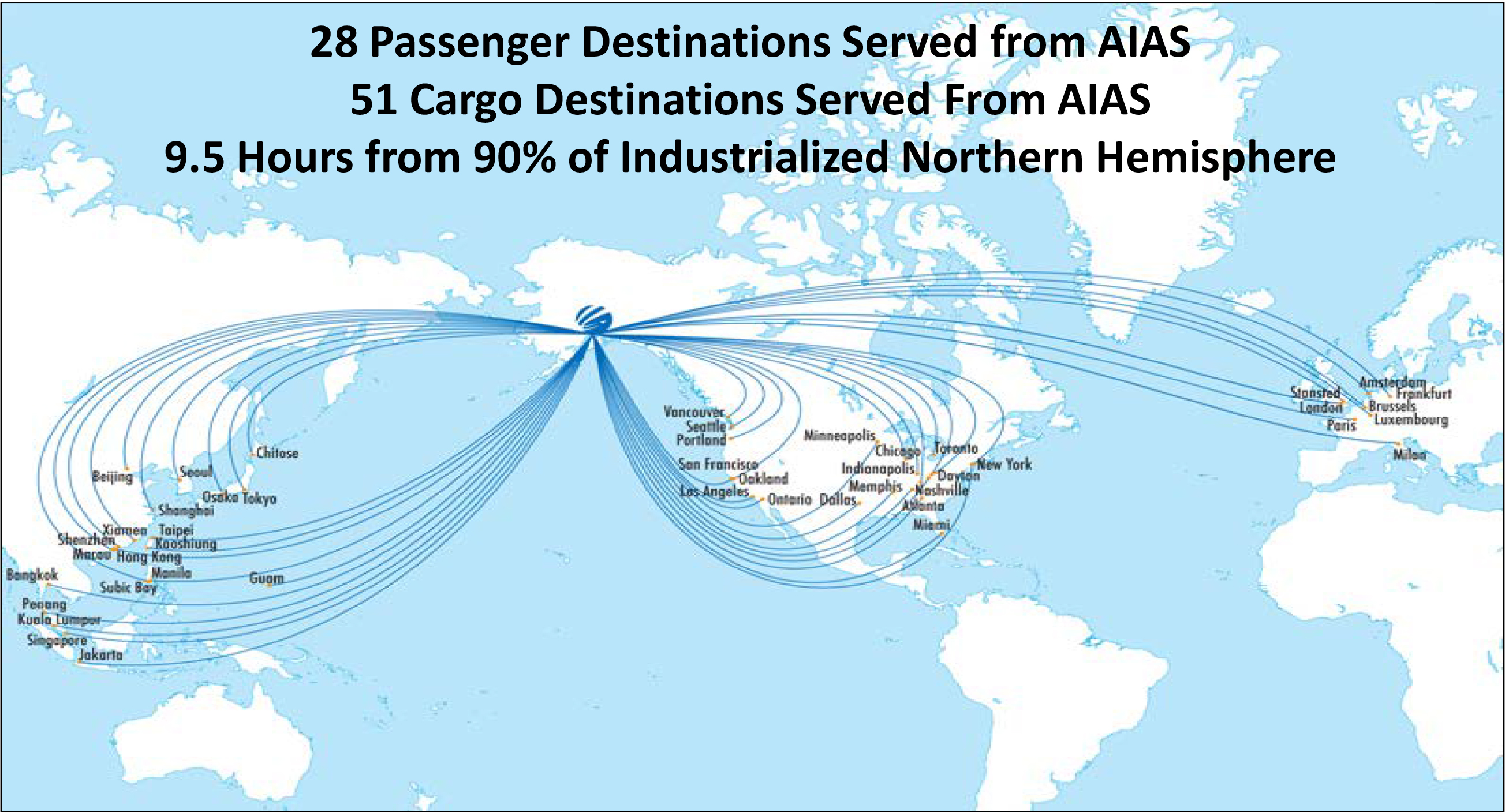 Cargo
Ted Stevens Anchorage International Airport (ANC) is a high value stop for air cargo carriers.  ANC is currently among the top five in the world for cargo throughput and 2nd largest airport in the United States for landed weight of cargo aircraft. ANC serves nearly 500 wide-body landings per week. Once here, aircraft can take advantage of the 24-7-365 services that are offered here, including INS, ATC, CPB-GSE, Fueling and De-icing.
For more information, click here:
Passenger
ANC is a state-of-the-art facility.  Recent work includes the South Terminal Renovation, the AOC Connector Hallway between North and South Terminals and completion of runway upgrades to allow for Design Group VI (DGVI) aircraft, such as the Boeing 747-8 and Airbus 380. The airport serves approx. 5 million passengers per year, houses the world's largest and busiest floatplane base and is a hub of commercial activity within the global marketplace.
For more information, click here: