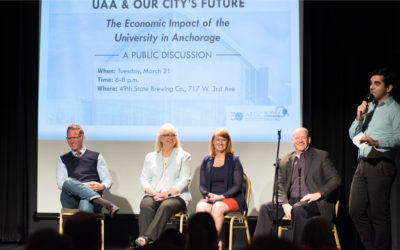 In the current fiscal environment, what would reductions in funding for the University mean for the Anchorage economy? That's the question that four Anchorage business professionals discussed March 21 at the 49th State Brewing Company. They also spoke about...
read more
Sign up for our newsletter
Stay connected with us and our Investors about what's happening in the Anchorage economy and business community. AEDC e-newsletters contain updates about current news, events, announcements and new Investors!
We hate spam. Your email address will not be sold or shared with anyone else.