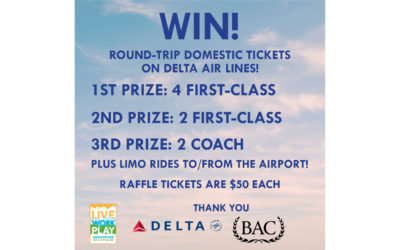 Win FOUR FIRST-CLASS TICKETS anywhere in the U.S. on Delta Air Lines! Tickets are $50 each and only 750 will be sold. Additional prizes of two first-class and two coach tickets will also be drawn. Each ticket gives you a 1 in 250 chance of winning! Proceeds...
read more
Sign up for our newsletter
Stay connected with us and our Investors about what's happening in the Anchorage economy and business community. AEDC e-newsletters contain updates about current news, events, announcements and new Investors!
We hate spam. Your email address will not be sold or shared with anyone else.