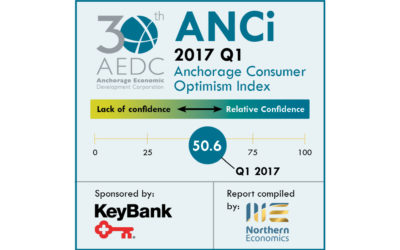 In 2017 Q1, ANCi dropped down from the previous quarter but was still slightly higher, at 50.6, than it had been for the first three quarters of 2016. The more stable six-month moving average of the index rose to 51.3, slightly above the crucial reading of 50 that...
read more
Sign up for our newsletter
Stay connected with us and our Investors about what's happening in the Anchorage economy and business community. AEDC e-newsletters contain updates about current news, events, announcements and new Investors!
We hate spam. Your email address will not be sold or shared with anyone else.