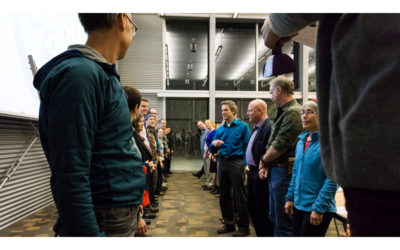 On Wednesday, Jan. 25, the Live. Work. Play. Community Safety and Trails Areas of Focus joined forces to put on a first-ever Green Dot training for Trail Watch volunteers and trail enthusiasts. Green Dot is a nationwide, safe bystander intervention training. Over 40...
read more
Sign up for our newsletter
Stay connected with us and our Investors about what's happening in the Anchorage economy and business community. AEDC e-newsletters contain updates about current news, events, announcements and new Investors!
We hate spam. Your email address will not be sold or shared with anyone else.